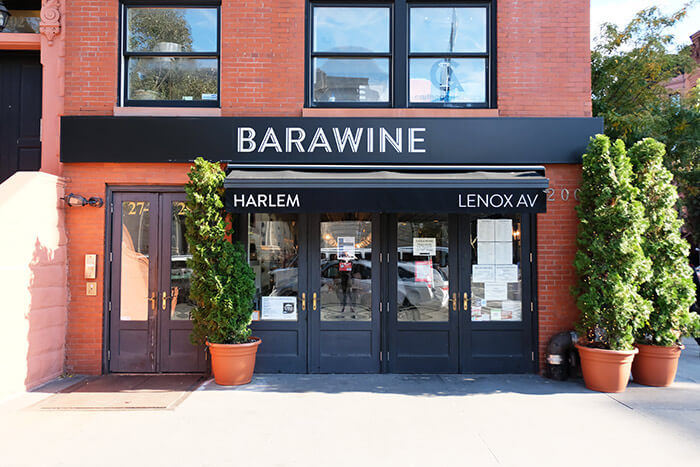 There are many things to do in New York City, including thousands of restaurants all over Manhattan. This time I tried a brunch at a restaurant a bit more Uptown, more precisely in Harlem.
Last November on a Saturday, I discovered the Barawine restaurant. It was actually my first brunch in Harlem and decided to try out this restaurant with some friends. It's in an old Harlem building that is completely renovated. Inside, an industrial decor has been set up.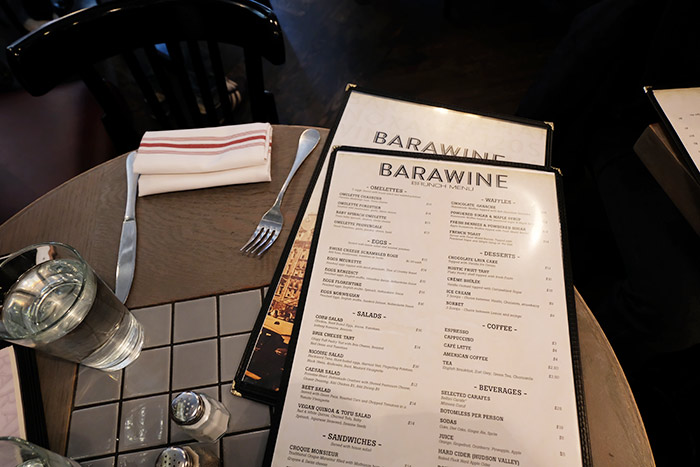 An American brunch with French sweets
Toasts, eggs in all forms, but not only that! As soon as you arrive, you can order a mimosa. That's what we did, but more exactly a pitcher… and that was perfect to start my first brunch in Harlem!
Obviously there is not only that! The brunch menu is varied and offers a wide selection of French salads, charcuterie, cheeses and also hot meat dishes.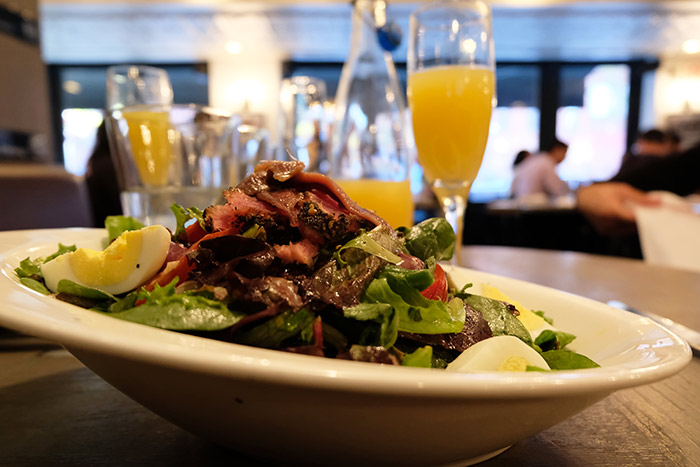 On the go, sandwiches and waffles are available à la carte, sometimes accompanied by salads, fries or fresh fruit.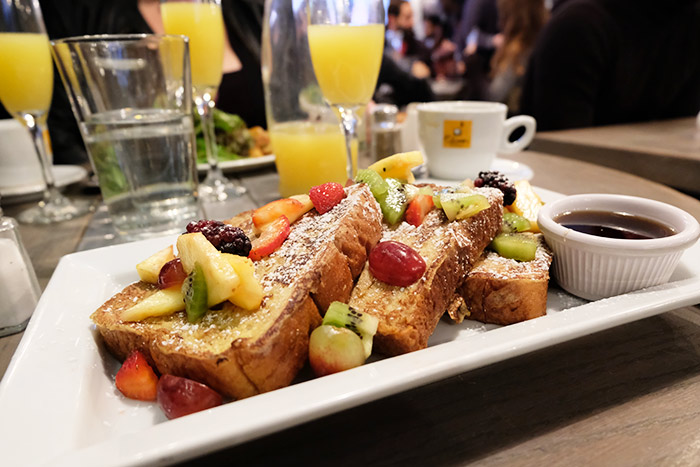 In addition, Barawine offers vegan dishes to the delight of the vegans! I noticed at least 3 vegan dishes on the menu.
Wines from all over the world
Barawine offers a wide selection of wines from New York, American, European, South American, South African, Australian and New Zealand vineyards. The wine list at Barawine includes 25 wines by the glass and 200 wines by the bottle, hence the name of the place!
A small glass of wine for brunch doesn't hurt, even after a Mimosa.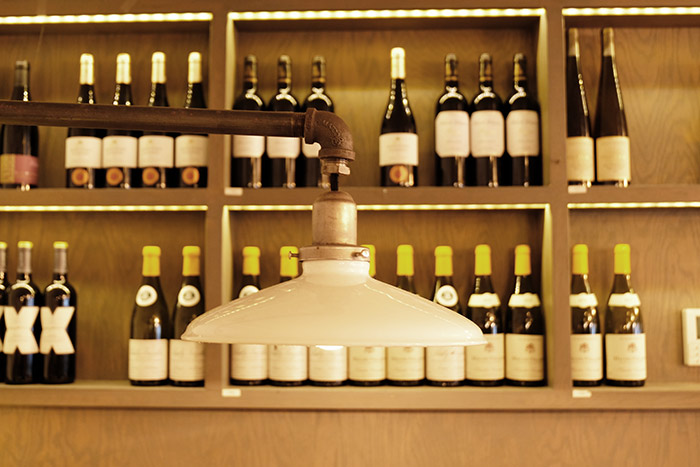 Delicious desserts in Harlem
Crème brûlée, red fruit pie, sorbets … even if the brunch menu offers a lot of sweet dishes, the dessert menu offers no less than 7 desserts!
After the salad and toast, I tried the red fruit pie. The shortbread pie was delicious, I recommend using cutlery because the large amount of fruit complicates the task.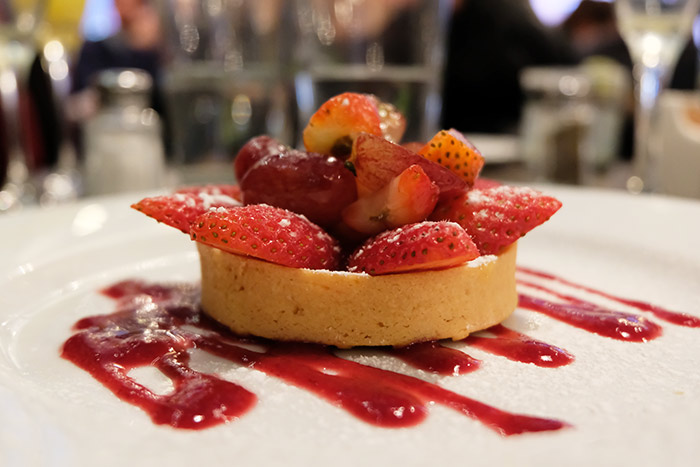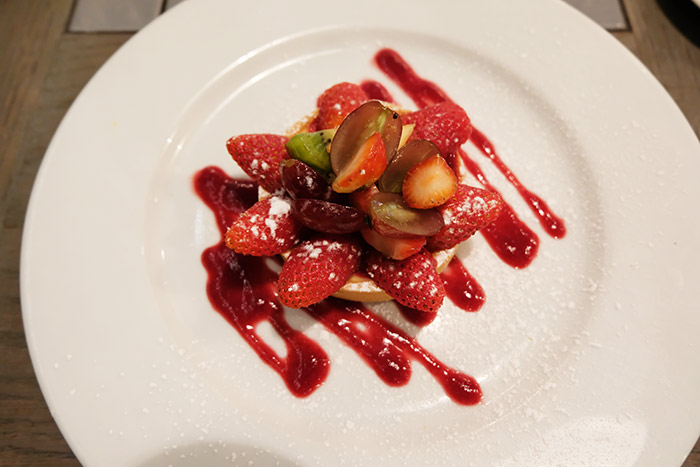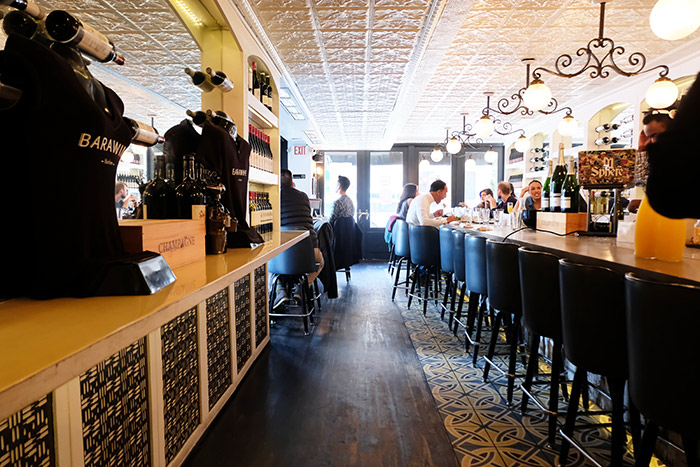 To book your brunch in Harlem…

I recommend booking, since the brunch is often full, unless you want to wait … for us we waited 40 minutes to have a table of 4. Don't forget to pay with your American Express or Discover card to earn points or Miles !

Barawine, 200 Malcolm X Blvd, New York, NY 10027
Tél : (646) 756-4154

After many visits in Manhattan, it was time to see something else in New York, like a Brunch in Harlem.Check ou my Barawine Review.

//php comments_template();?>