I will introduce you to the Jo Malone London Pomegranate Black Cologne, which is a tornado of scents and characters for both men and women. This fragrance is strong as Tom Ford Ombré Leather, but totally different.
It is revealed by unctuous notes of red berries on a darker theme, peppered wood, and patchouli. This is for me one of the best perfumes for men of the year!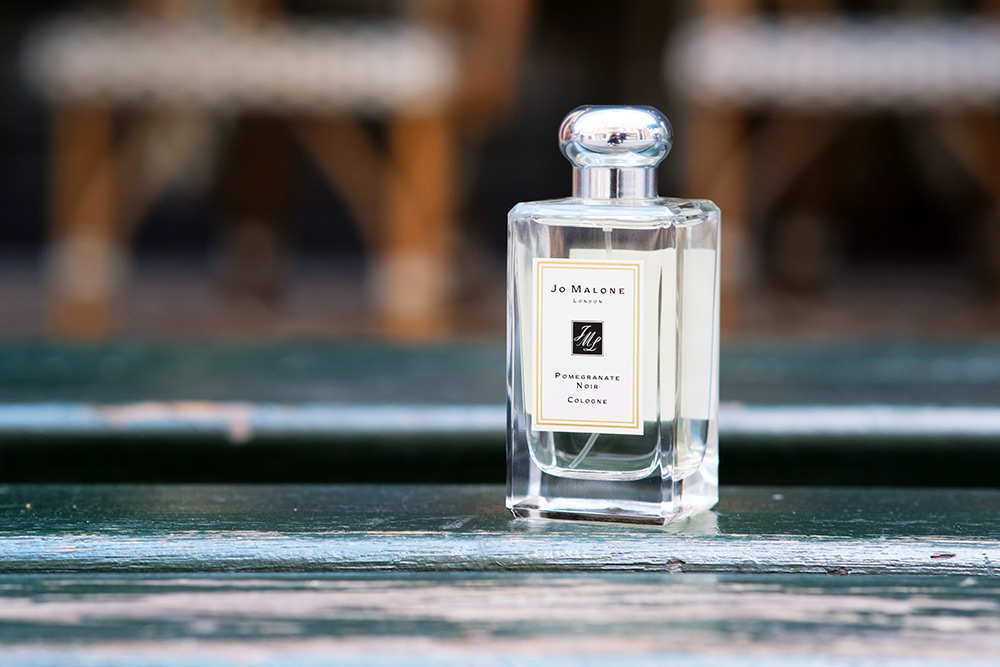 The original story of Jo Malone
I will reveal the origin of this perfume. He was inspired by Jo Malone, thanks to a friend of his who wore a beautiful vintage red silk dress. This vision allowed him to compose a fragrance full of mysteries.
Discovering the smell on my skin, I was very surprised to smell very greedy and fruity. This starter note reveals raspberry, pomegranate, plum, rhubarb, and watermelon spikes.
In the wake of this first feeling, it gives way to flowers such as lily of the valley, jasmine rose, all spiced by clove, oliban resin, opoponax, and guaiac. Finally, for the base note, I find Virginia cedar, patchouli, musk and amber for more woody notes.
Pomegranate Black Cologne, a sophisticated fragrance
I also find that the sophistication of black Pomegranate appears as soon as it is packaged. In fact, the bottle has a very simple appearance. This is what I feel when I see the opposition of this thick glass, but entirely transparent to this silver-gray cap. It remains both solid and distinguished.
Its outlines give it a kitsch side while keeping it very subtle
Moreover, the golden yellow aspect of the perfume lets me guess its carnal air of the emanation it contains. I think that this packaging is really successful, with the black colors of the scriptures and the beige border that give way to nectar, all complemented by its cap with rounded silvery shapes.
But, what remains very surprising for my taste is that this perfume is suitable for both a woman and a man. To my surprise, this perfume defies all the rules in force by removing from the shackles labels that specify "masculine" or "feminine". Yes, this aroma dares to be "mixed"! Indeed, I find that Jo Malone has seized the ideal balance for this type of fragrance.
Pomegranate black Cologne is a perfume of spring and summer, which has this subtlety to highlight us at the arrival of the beautiful days.
It is a fresh and spicy aroma, with temperament, but all softened by its sweet notes which allows it to suit perfectly for a woman or for a man. So, just like me, adopt it and you'll be on top this summer!
Buy Jo Malone Pomegranate Noir on AmazonClick here for best offers !
SCENT

10

FRAGRANCE HOLD

8

BOTTLE

10
Wondering what is the smell of Jo Malone London's Pomegranate Noir Cologne? My test will help you imagine it!