This post contains affiliate links and I will be compensated if you make a purchase after clicking on my links.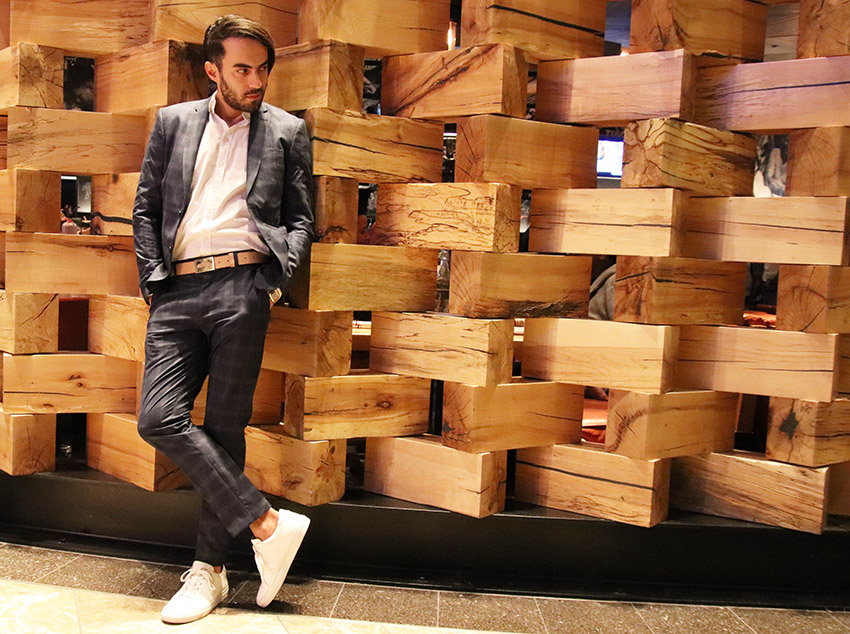 Wearing a skinny fit suit jacket from BoohooMan
I don't know about you, but for me choosing a suit has always been a source of inner conflict: am I too short? Am I pretty muscular? In conclusion, am I worth the suit? Even if I searched the shelves in search of the golden pearl, I always ended up giving up. Until I get advice from a personal image consultant. After telling your how to button your suit jacket, learn how to wear a suit without a tie.
Choose a suit according to your body shape
Nothing serious, it's about drawing an inverted V-shape, diverting attention to the upper body to seek harmony.
The shape of the jacket should be straight in order to draw a nice blend. The shoulders highlighted, a collar of jacket directed upwards, a small pocket and the results are perfect. Try a vest under the jacket.
The result can be astonishing! For the pants, it should be cut, also straight and sealed down.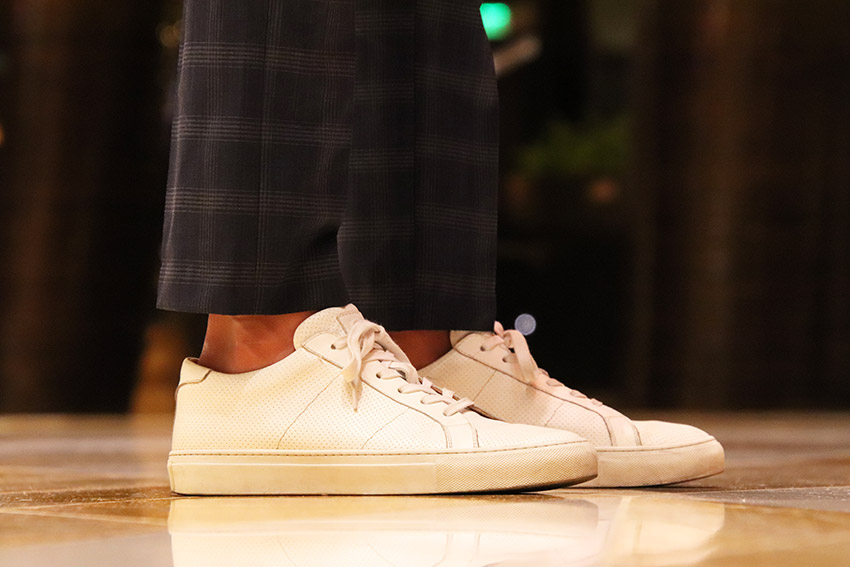 Wearing a skinny fit cropped suit trouser from BoohooMan
A little tight?
Just create a beautiful vertical effect with tight-fitting slim pants and a fitted jacket. Smaller silhouettes should use slightly shorter slit trousers. The fitted jacket must absolutely fall under the butt and must be short because the idea is to control volumes in order to gain size. If necessary, have the sleeves touched up.
Tall and lanky?
The cut of the suit must break the verticality to mitigate the natural size. For this, the crossed jacket will emphasize the shoulders and the middle part. The sleeves should be worn slightly shorter, leaving the shirt uncovered. The pants should not be too close to the body, just slim and slightly tightened at the ankles.
What suit to wear for New Year's Eve?
Nothing better than closing the year with a touch of elegance. If I celebrate the passage of the new year with my family, I adapt to a casual style. Indeed, a matte gray suit with a beautiful black patterned shirt is the perfect outfit. However, I wear a black suit if I am invited to a very chic Christmas Eve.
Along with a hint of red (pocket) to keep the festive spirit. I opt of course for comfortable shoes to dance until the morning, not too sporty.
How to wear a casual chic man suit without a tie ?
The winning combination, suit, and sneakers are very fashionable. Still, need to find your good pair of sneakers? The sneakers must be the simplest possible and especially low.
In order not to commit any fault of bad taste, the color white is ideal. For a well-crafted look, I'm wearing a scarf and a leather satchel. A matte look but creative and subtle.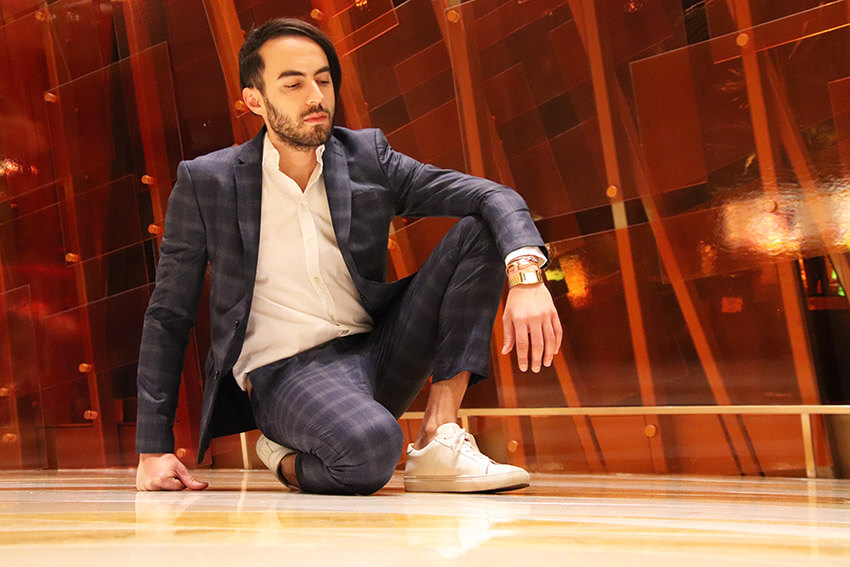 Wearing a muscle fit long sleeve shirt from BooHooMan
In front of the mirror, I recite the saying of Victor Hugo: it is not the suit that makes the man, but the man who makes the suit.
So you can be casuel chic even if you don't wear a tie, as you can see on my pictures with a suit from BoohooMan. And if you really want to wear a tie, check my post to help you learn how to tie a tie.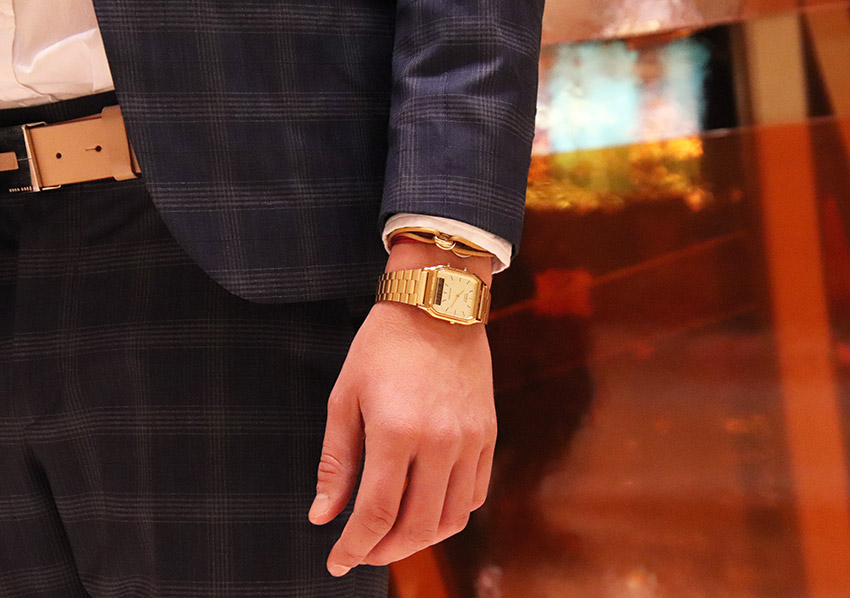 Pictures : Sebastien Thève

How to wear a suit without a tie while looking smart and casual? Let's talk about it and check my outfit from BoohooMan.