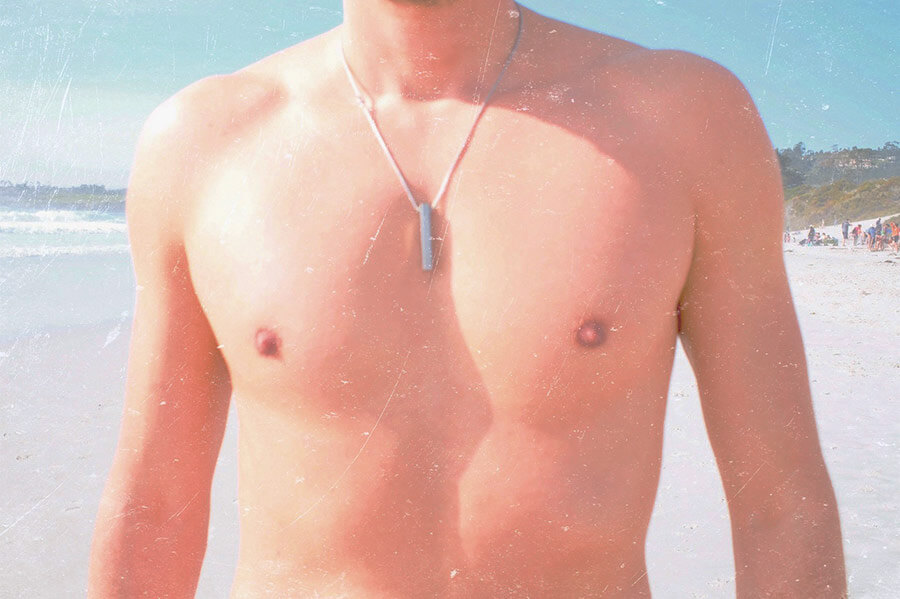 Things have changed since the 80s when I was born and since it is quite normal to see a man wearing jewelry, especially necklaces. But men's necklaces are different from women's necklaces.
Even if a package remains a necklace, the brands have adapted their products to better match the clothing styles and tastes of men.
After asking a few friends, both men and women, I came to the following deduction: Women wear fancy jewelry more easily than men, who generally prefer to put the price and wear a simple but chic and expensive jewel.
Men wear their necklace in all circumstances!
Unlike women, generally, when men wear a necklace, they do not remove it, regardless of their activities or clothing style.
The jewelry industry for women thinks jewel as the centerpiece of an outfit. Regarding the men's jewelry, the idea is to complete the look not to overwhelm it.
This means that the necklaces are rougher. A good gem for men must appear natural, it must give the impression of having crossed the ages as if it was offered to you by your grandfather, who had already worn it for many years.
You could see brighter things of course, and even the omnipresent "bling-bling" on the urban scene. There will be very light and fragile drawings here and there but it remains exceptions to the rule. Most of the time, jewels attract the attention of boys precisely because they are different, atypical.
Most men who regularly wear necklaces will not be noticed especially for their jewelry. You will simply see them as having embellished their looks with a chic or whimsical touch
5 styles of necklaces for men
There are different necklace types that are interesting to distinguish. These styles have been traditionally male for years (though some are worn by women too), and they are essentials for a classic style.
Dog Tags
Military-inspired identification plates have become so popular that jewelers now offer high-end versions of those military plates.
Of course, your basic nameplates are a pair of tabs on a ball chain with text. Genuine military tags usually indicate the soldier's name and medical information, and also his rank and religious affiliation.
The new fashion style often takes the oval shape but replaces the text with an embossed image or pattern. The ball chain can also be replaced by something thinner or brighter.
Some people like the nod to military style; others, on the other hand, find it disrespectful towards the military because it trivializes an emblem of the armed forces.
Necklaces with pendants
It's an incredibly wide term, but a pendant-style necklace simply means a single pendant on a relatively long chain or cord, so that the jewel stays under your neck.
These are the most common, popular and off-road. The pendant can be a jewel in the shape of a clay tablet with an engraved character, a small vial or a parchment case or other. As long as it is small enough to rest comfortably against your sternum, it will work!
Pendants can be worn outside shirts like t-shirts, but are usually hidden under anything that has a turn down collar. Of course, a deep V neckline can be discovered enough so that the pendant can be seen against your chest.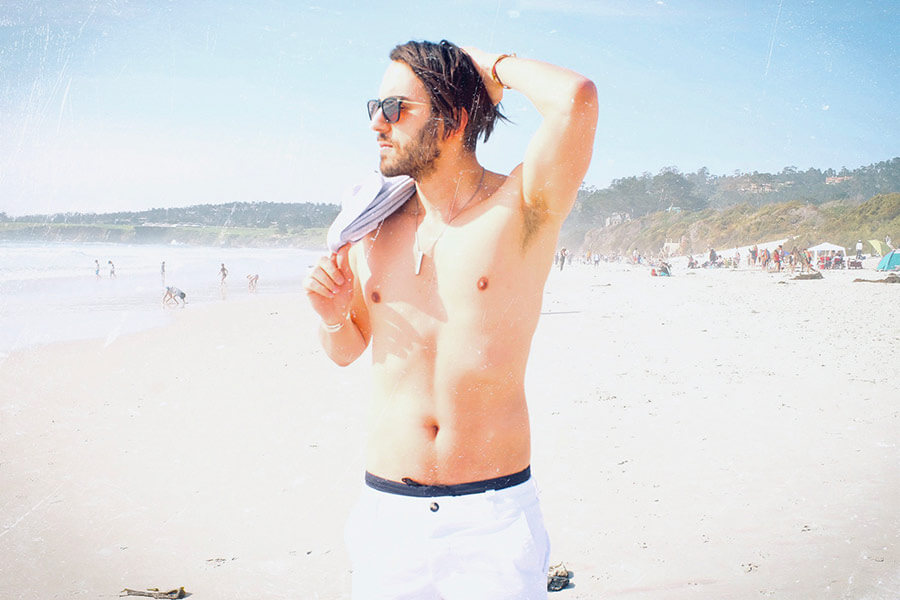 The men's chain
Simple and undecorated metal chains are classic male necklaces. They can create a large type of styles depending on the metal used, the length of the chain, the style of the links and the method of attachment.
The most classic chain style features relatively flat loops, spaced apart from each other so that the jewel comes in the form of a sturdy metal ribbon and long enough to fall a little below the clavicle. The key to wear a chain with style is modesty. Keep the style sober and keep the chain under your shirt. The little part that is visible is enough to represent who you are.
Because the metal basically defines the appearance of all the jewel, it is necessary to find the noblest material possible to obtain a product of superior quality. Avoid cheap alternatives and opt for gold, silver or platinum quality.
You may also like How to choose a luxury watch for men ?
Necklaces with religious emblems
It is worth mentioning the various necklaces that demonstrate a religious affiliation related to faith.
Some of them are required and encouraged by specific religions or communities, while others are only personal demonstrations of beliefs.
Most are pendants. Christian crosses, stars of David, scapulars and other symbols can all be transformed into pendants.
In most cases, these are worn under the shirt, on a chain long enough for the ornament to fall below the neckline.
My opinion is that these pieces must be simple and discreet. It's good to share them with people in situations where you remove your shirt, but it doesn't have to be the first thing anyone notices about you in a crowded bar.
This does not mean that there are no big cross metal pendants etc… They will just not be the kind of discreet and elegant piece ideally worn by men.
The choker

A choker is basically the opposite of a pendant: it is a solid band that does not hang, often broken at regular intervals with ornaments or patterns.

The dog necklaces are a derivative, so are the woven hemp collars, very popular in hippie culture and surfing.

Fashionable men are seduced by different styles and options, so do not be afraid to wear leather or rope around your neck. Just make sure it's not too heavy or big and feel free to find the comfortable fit.

To wear a necklace there are some tips and rules to follow that I will give you now, let see how to choose a necklace for men.