Would you like to discover a rare fragrance? Why not try Eau Rose by Diptyque? You'll discover the rose at its most exuberant and whimsical. The fragrance features Damascena rose and Centifolia rose, underlined by Firad rose essence, whose notes of chamomile and artichoke make it a rare and fascinating scent.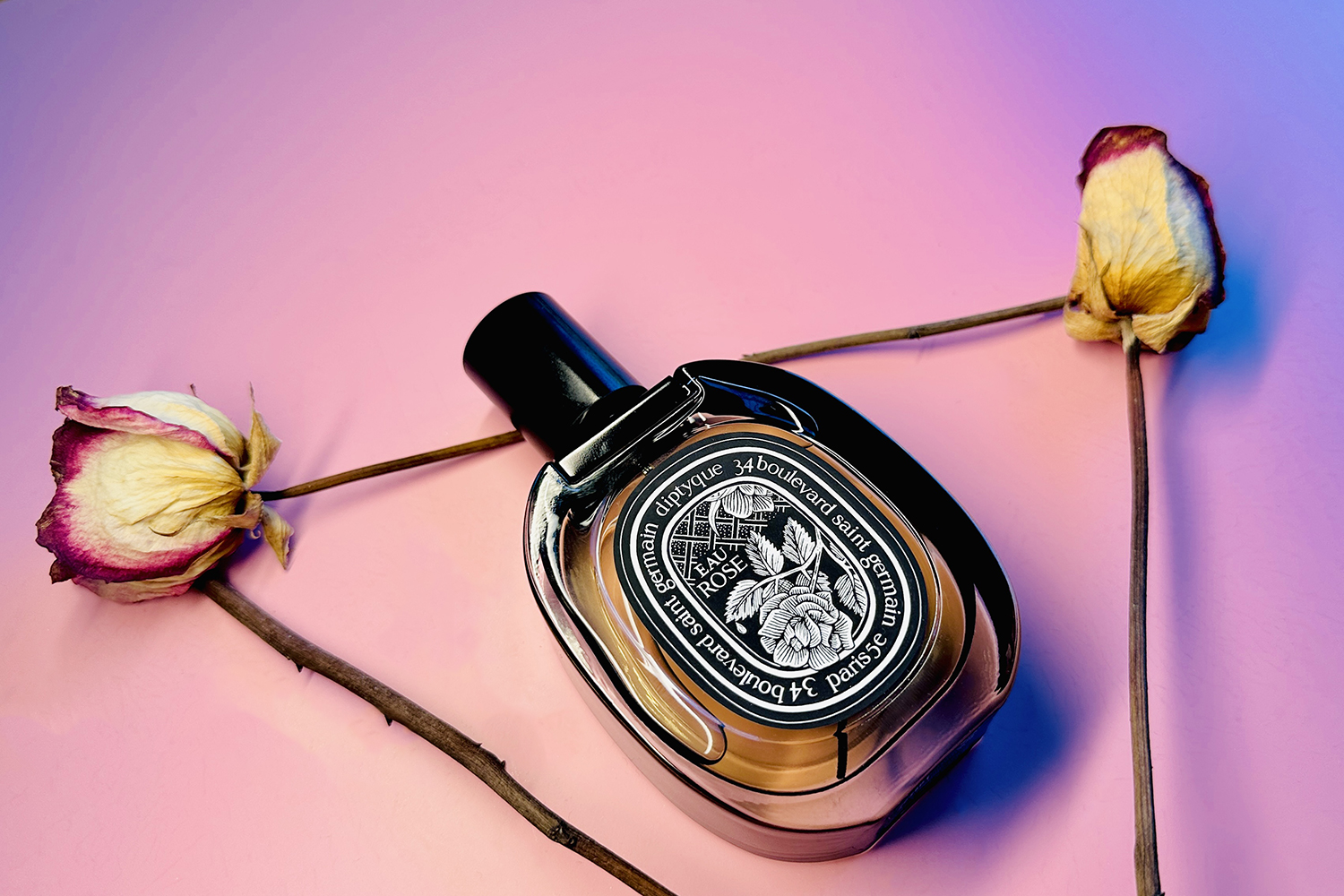 A different way to make perfume
We all know the rose, a mythical flower in the world of perfumery. But here, this flower shows a different face. Here, it's worked into absolutes and extracts for greater intensity. The rose is complemented by notes of Firad rose, with its fruity accents of lychee. This rose also has notes of camomile, nicely enhanced by touches of honey, to which artichoke is added as a green vegetable.
Surprising? Not really. Indeed, perfumers always say that "a good rose always smells of artichoke". So here we find the variations of the rose in all its delicate notes. Here, it's brought to the fore with all its astonishing, exhilarating characteristics. But what exactly is Firad rose? It's a specific way of treating rose floral water. The water is used after its first extraction. The result is an exceptional fragrance.
You'll find the rose in all its splendor, and can even smell all its aspects (petals, stems, thorns, leaves, buds…).
The fragrance is obviously intended for rose lovers, but not only. Its honeyed notes offset the overall effect.
An ode to the rose
Diptyque has reinvented the rose. This house of three perfumers – Christiane Montadre-Gautrot, Yves Coueslant and Desmond Knox-Leet – has succeeded in renewing rose notes to make a real message of this basic fragrance in perfumery. Since 1961, the company has been offering original, eclectic scents. So it's not surprising that they've revisited the rose and given it a rare scent that comes in several versions.
The creators wanted to imagine a fragrance as an ode to the flower. And you'll feel it as soon as you use the fragrance. The blend of notes created fascinates and bewitches.
An Eau Rose to suit your personality
Personally, I love the sublime, flowery scent that emerges from this perfume. It's a fresh, bewitching scent that will simply sublimate you. Rose is not a simple scent, and you'll find that it's not always the same, depending on how your body changes. It can be more acidic or powdery, or even spicy. It's your signature scent, and the best way to express your personality.
You'll enjoy a flower that's faceted, but also more exuberant. This rose is quirky and traditional, explosive and exhilarating. It's a perfect match for a complex personality that's both classic and modern. Above all, the fragrance is a representation of what a rose is, at once simple and terribly complex. You'll discover a whimsical scent that simply puts the flower in the spotlight.
The fragrance is worn alone, of course, to highlight the subtleties of the flower. It's perfect for modern men who simply want to sublimate the whimsical rose notes.
SCENT

10

FRAGRANCE HOLD

10

BOTTLE

10
Would you like to experience the wonders of rose? Why not try Eau Rose by diptyque?