Woody notes, a touch of musk and a zest of ambergris: this is what Diptyque offers us with its Eau de Lierre. A fresh packaging for a discreet aroma that we will discover together.
Nature at your fingertips
Diptyque Paris presents us with an eau de parfum with original and unusual notes. As its name suggests, the ivy is part of this product. We are promised scents of rosewood that would take us back to a world unique to this perfume. And it is quite legitimate.
A real story is built around this ivy water that leads us to rather surprising fragrances. We imagine the smell of groves, plant walls and geraniums that would give off a perfect mix of scents. This is exactly what the brand is trying to convey.
Diptyque highlights the eternal life force that the Romans and Greeks associated with the climbing plant. At that time, ivy represented attachment and fidelity, two terms that the brand associates with its creation. Ivy water remains pronounced on the skin, but very discreet, without being too invasive. It's an elegant yet light fragrance that won't go unnoticed.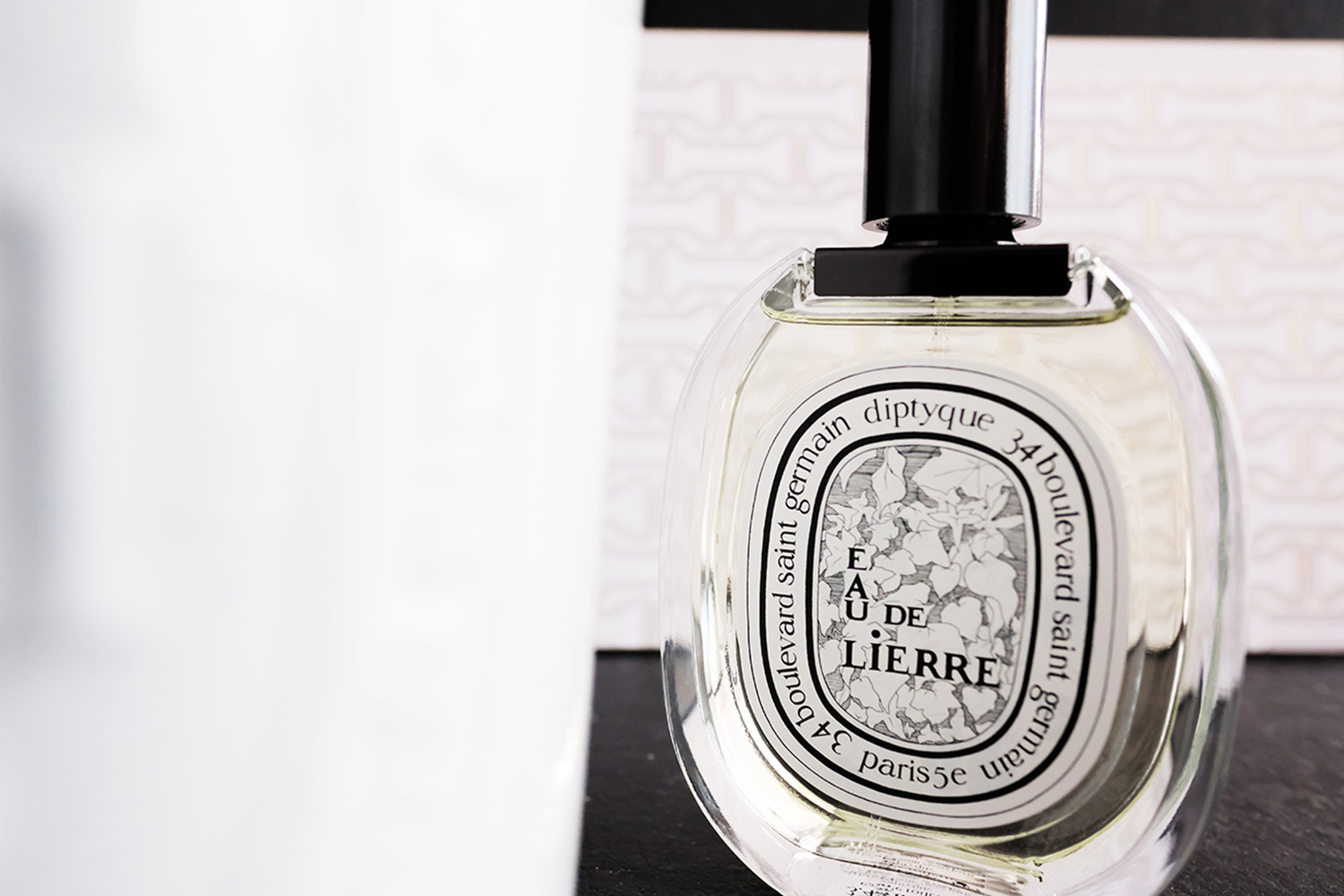 Fragrances we love
This Eau de Lierre is part of the fresh perfumes, with vegetal notes and woody scents. Among its composition, we find the "Galbanum": it is what brings a very pronounced "green" smell to this water. It makes it possible to make perdurer this so particular perfume which one can smell in full forest. It is exactly the smell that I can feel during my walks in forest.
As for the cyclamen, it is also added to the mixture and let appear scents of hyacinth or sometimes even lily of the valley. Add to that an exotic wood scent and you have a surprising but light fragrance. One can easily dare these scents that remind us of both the grove and the scent of warm ivy. I can imagine easily wearing a water like this on a daily basis.
It's even more pleasant for people who can't stand more heady, pronounced scents. You won't get tired of it. A water that is neither too strong nor too effete, with even a hint of pink berry. We're not done being surprised! If you want a fragrance that will make a difference without being too pronounced, I'd say go for it.
A real discovery
Diptyque Paris offers many perfumes and eaux de parfum, including Eau de Lierre. The packaging is really well worked, with a reminder on the name of the product by its presence on the bottle, it is also very elegant. The details are appreciable and make it a perfect gift for any occasion. I was amazed at the work done and the story behind each bottle.
These are not just perfumes: they are traditions, olfactory sensations and a true journey of the senses. The brand breaks the codes of the classics we already know and offers us more varied choices, closer to the essential. There is a whole theme around each product, which makes the experience unique and the choice very wide. These are products with their own identity. I've never seen this before and I'm pleasantly surprised. In addition to unusual fragrances, there is the beauty of art in each of these creations, true to the House of Diptyque. I can only recommend it to you.
SCENT

9

FRAGRANCE HOLD

10

BOTTLE

9
The Eau de Lierre offered by Diptyque Paris is full of promise: completely original scents await you, true to the House.