Are you a man who likes to take care of himself? You'll be delighted to know that the luxury house of Dior has developed a serum for men's skin. Dior Capture Total Sérum is a combination skincare product for face and neck. Let me tell you more about this Dior serum for men.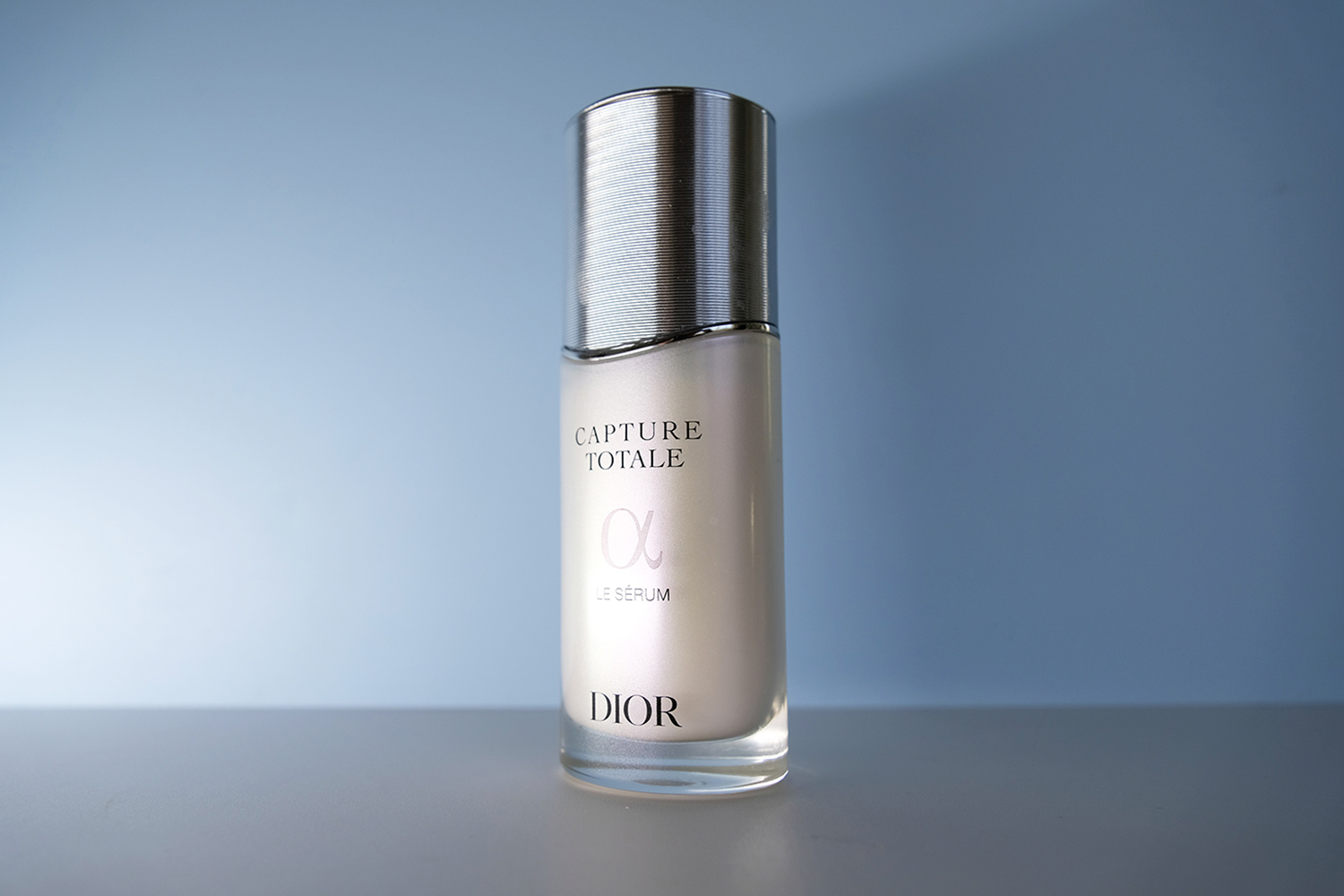 The promise of Dior Capture Total Sérum: youthful skin care
Formulated with over 91% ingredients of natural origin, Dior Capture Total Sérum is a high-performance skincare product. This innovative serum is formulated to target and reduce the visible signs of aging for men. It revitalizes the skin. In fact, the treatment is infused with longoza extract. This ingredient is capable of promoting the regenerative potential of epidermal mother cells. By working on stem cells, it is possible to renew the entire epidermis in just a few weeks.
As a result, skin is more supple and luminous, with fewer wrinkles.
The epidermis is firmer, and the shape of the face better defined, displaying charm and charisma.
With Dior Capture Total Serum, say goodbye to expression lines and wrinkles. Skin regains a smoother appearance, with smoother pores and fewer irregularities. This serum restores your skin's elasticity and radiance, as well as firmness and bounce.
You'll regain your charm and elegance with a more youthful, luminous appearance.
To help you enjoy all the benefits of Dior Capture Total Sérum, I'm giving you all the essential tips on how to use the Sérum skincare effectively to get the best results and look your best!
My tips for using Dior Capture Total Sérum correctly
Dior's skincare product is not to be applied like any other face cream. To maximize its action, follow the steps below:
Prepare your skin
The serum is a day and night treatment. It should therefore be applied to clean, clear skin. That's why we recommend that you thoroughly cleanse your skin before applying the serum. I recommend using a gentle cleanser suited to your skin type to remove impurities. If you have a beard, remember that this charming asset can also be a breeding ground for bacteria. Clean it with great care too. Then, be sure to moisturize your skin with a light cream or micellar water before applying the serum. The other creams in the Capture Total range are specially formulated to interact positively with the effects of the serum.
Apply the serum
Once your skin has been cleansed and deeply moisturized, it's time to apply Dior Capture Total Serum. Pour a few drops of the serum into the palm of your hand and gently warm it by rubbing your palms together. Then apply the serum to the contour of your face guys, using gentle upward circular movements. This massage allows the serum to penetrate deeply and revitalize the skin. Finally, concentrate on areas where signs of aging are most visible, such as wrinkles, fine lines and pigmentation spots.
Its fluid, non-greasy texture is very pleasant to the touch. The scent is discreet. It won't clash with an amber or woody men's fragrance.
Massage gently and delicately
To maximize the serum's effectiveness, take the time to gently massage your face after application. Jade rollers are particularly effective. If you prefer, you can use your fingers and stimulate blood circulation. This will help the serum to penetrate deeply and act on the subcutaneous layers of the skin, where the signs of aging are most apparent.
For a more intense effect, you can reinforce the serum treatment with moisturizers from the Dior Capture Total range.
The results

The Capture Total serum from the cosmetics house works fast. Within a week, your complexion will be fresher and your skin smoother. Fine lines are virtually smoothed out. Within a month, the benefits of the treatment will redefine the contour of your face and restore a determined, purposeful look.

Discover the best tips for using Dior Capture Total Serum and achieving incredible results. Optimize your skincare routine with this exceptional serum!