There's the Converse your dad wears, and then there's the Converse All Star Disrupt CX. It's the Next Gen in Converse footwear that is designed to elevate old school cool with futuristic innovation.  And, we're happy to report: it's a bonafide Home Run.
Reinventing a classic is a bold move, and it's not like Converse hasn't tried—and failed—at this move before (cough, cough, the All Star II makeover of 2015).  As they proclaim on their site, "Converse All Star Disrupt CX isn't just a new style in sneakers, but a bold and entirely new frontier in footwear innovation."
To accomplish this, Converse knew they needed to stay true to their roots, while also pushing the envelope in both design and function. After all, the original Chuck All Star has been going strong for the past century.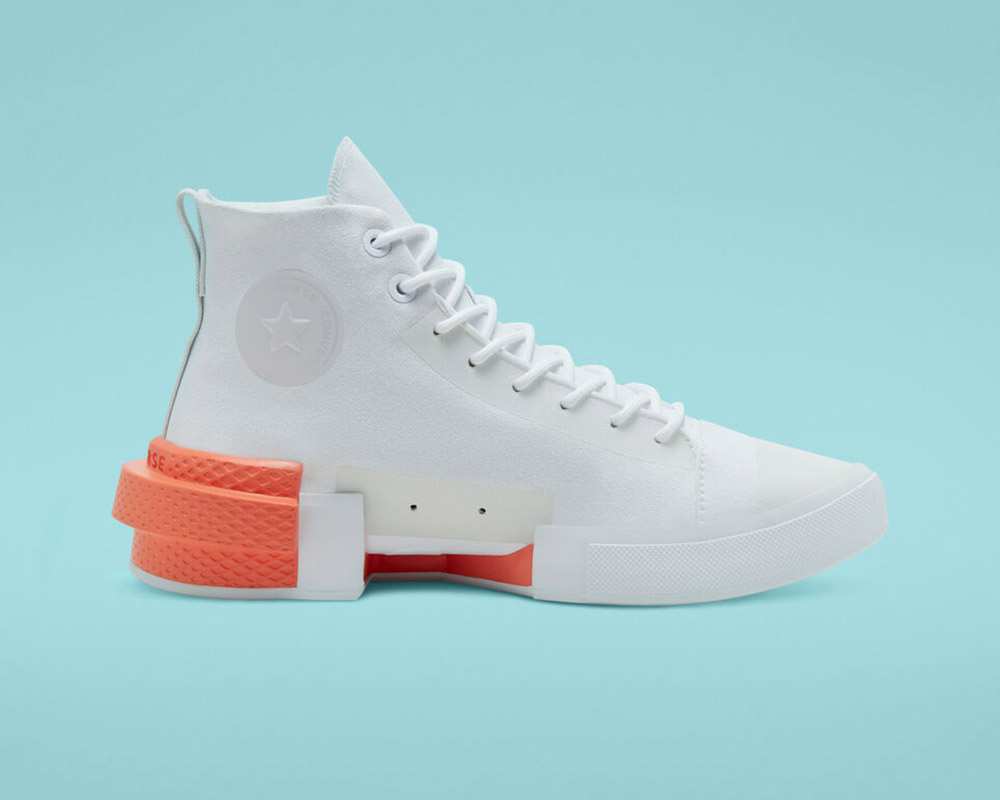 And many people still have their favorite Converse as part of their active shoe rotation, Converse is gambling on the hope that people will want to give their new vision a try. Fortunately, the focus they placed on three main design aspects for the new All Star Disrupt Cx is spot on.
CX Stretch Canvas
Whether the Converse All Star's you've had the past were low or high-tops, you know the canvas used for the upper was not the easiest to slide on.
As a rule, canvas does not equal flexibility, and it was this design obstacle that Converse overcame with its new dynamic stretch canvas. Once on, the new canvas contours to your foot and ankle, moving with you with superior comfort.
Converse All Star Disrupt CX Foam
Put on a pair of Disrupt Cx Converse and you'll have a whole new spring in your step, courtesy of Converse's innovative foam pylon midsole.
It is precisely this foam technology that mades this version of Converse the most comfortable one yet. The Foam Cx also works in conjunction with a re-engineered rubber outsole, a design that levels up this shoe's flexibility and durability.
Cx Outsole Design
By far, it is the futuristic bumper design on this shoe's heel that gives it its edge. Made of the same Cx foam carried over from the insole, the flash of "mango" orange on the bumper gives the Disrupt Cx its statement style.
While the canvas does come in four color options—Blue Slate, an army green Field Surplus, Black, and White—a clear housing wraps around both the toe and midsole allowing the Wild Mango orange to pop through.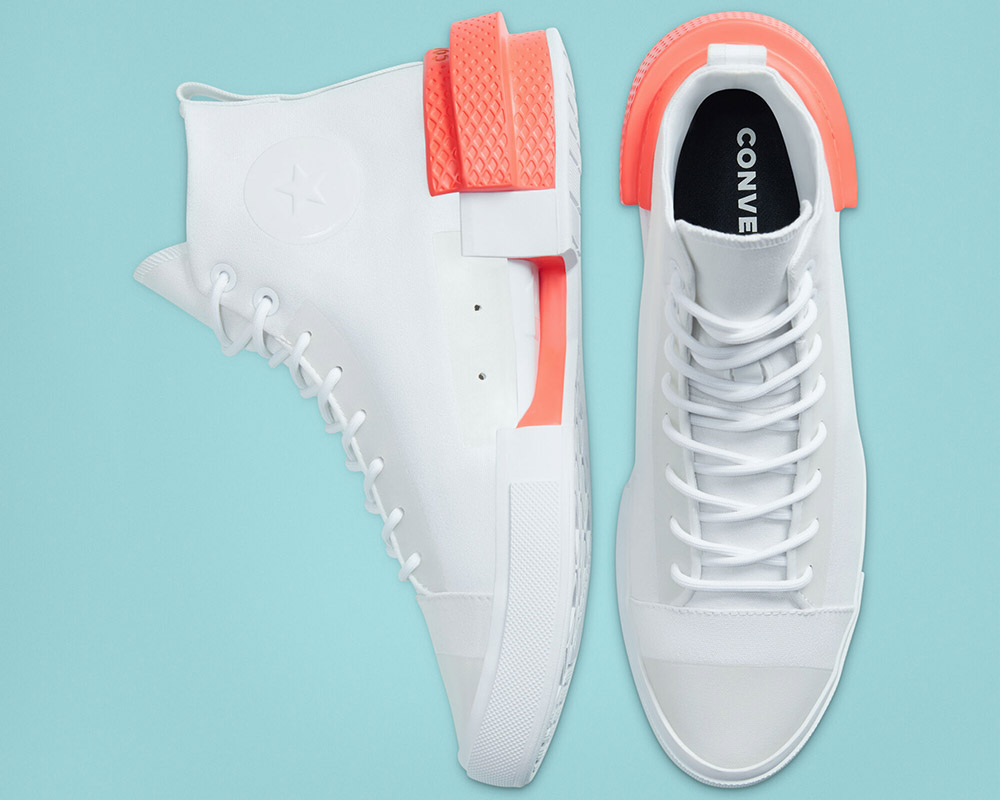 If you've been looking to up your shoe game, the Converse All Star Disrupt CX may be just the shoe you've been waiting for. Retailing at $120, it makes for a very reasonable price point to dip a toe into ! And do forget to learn how to clean white sneakers to keep them as new for a while !

Was totally impressed by this new design and decided to publish my Converse All Star Disrupt CX Review for you guys !

//php comments_template();?>