This perfume house was founded in 2009 to offer a new way to wear cologne. It is not cologne, but simply cologne, this is Atelier Cologne Orange Sanguine.
The brand even speaks of "Cologne Absolue", since it works on natural raw materials of high quality
The main feature of this house is that it focuses all its notes on citrus fruits, from clementine to grapefruit through blood orange which completely amazed me. If you are wondering how to choose a perfume for men, then I will advise you!
Blood Orange Eau de Cologne
This Eau de Cologne is available in several sizes and is composed of several top, middle and bottom notes: Blood Orange from Italy, jasmine from Egypt, sandalwood from Indonesia for the top and middle notes, then tonka bean from Brazil, sandalwood from Indonesia, cedarwood from Texas for the bottom notes.
If you're looking to stand out with a mixed fragrance, that women and men can wear, I highly recommend you discover it or even offer it.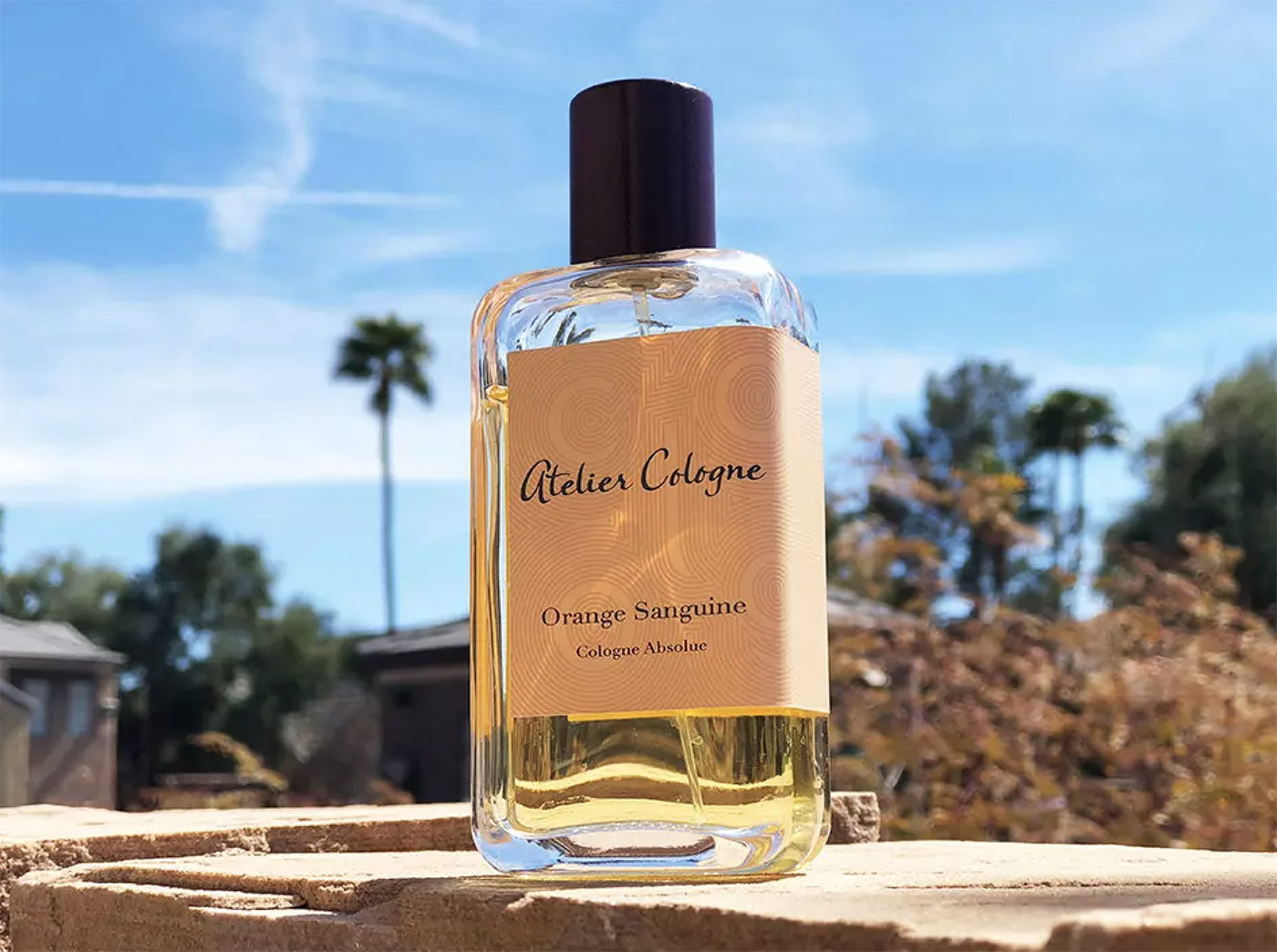 The shower and home products from Atelier Cologne Orange Sanguine
Atelier Cologne also offers shower gels and scented candles for the home.
Each Cologne has its own shower gel and thus its own touch. If you particularly appreciate a perfume, you will be able to treat yourself at home and even under the bath.
A truly original perfume gift
If you're looking to please with a chic, luxurious gift, you can give a box of Atelier Cologne miniatures composed of three or five fragrances that you can choose from.
If your purchase is made at Atelier Cologne, you can ask to personalize the leather cases of the 30 ml bottles with the name, the first name or a small message to the person you want to spoil.
Having a perfume from Atelier Cologne is to want them all
Indeed, Atelier Cologne columns are based on citrus notes. If you like blood orange, you will enjoy other notes. Like for example "Clementine California" or "Pacific Lime", which I discovered in a store in Paris and which is ideal to wear in summer.
When you buy a 100 ml bottle, you will be offered a second one of 30 ml and you have the possibility to choose another fragrance which will allow you to have two fragrances to wear at your choice.
The price range of Atelier Cologne Orange Sanguine
In the US and before taxes,
200 ml: $180
100 ml: $140
30 ml: $80
By buying a bottle of 200 ml, you will be offered a second of 30 ml, that is 230 ml for 150€.
SCENT

10

FRAGRANCE HOLD

9

BOTTLE

9
Discovered during an Air France flight, this blood orange cologne completely charmed me. Discover Orange sanguine from Atelier Cologne.