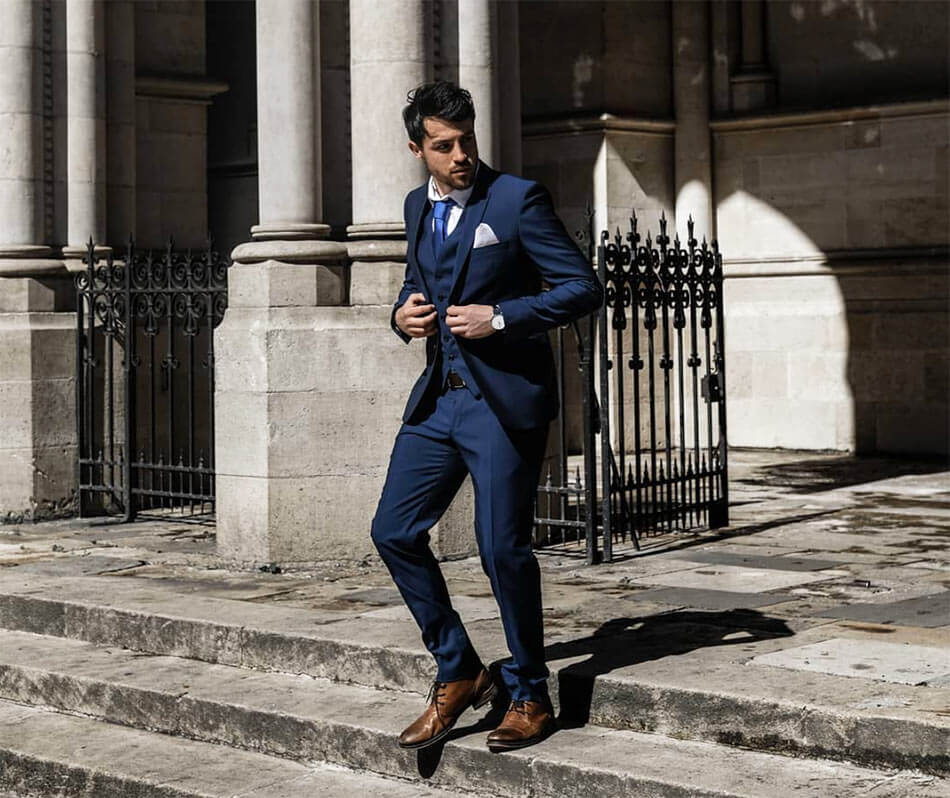 Modèle : Le Petit Frenchi - Photo Jeremy Burdigala
Once upon a time a certain degree of formality was expected in certain scenarios. That's technically still true, but there are more and more areas in which casual attire is now acceptable, if not preferred.
People are dressing more casually for nights out, home gatherings, and even days at the office, where "comfort" has been referred to as a new trend.
In a lot of cases this is a pretty good thing. We could all stand to lighten up a little bit, and comfort in the workplace should always be a priority.
But the question you might be asking yourself if you like to get a little more formal sometimes is this: where exactly can a guy dress up these days? The actual answer, of course, is anywhere you won't feel awkwardly out of place doing so. But we have a few more specific ideas to point to.
At The Office
Yes, we just got finished saying casual comfort is the new normal in the workplace. At the same time, however, there are still those who advocate for dressing for success.
The thinking is basically that by making the extra effort to dress up a bit and look sharp at work, you can psychologically set yourself up for a more productive play – as opposed to putting yourself in any sort of "lounging" mentality when you need to be productive.
You'll also make a better impression on others and ultimately, you shouldn't have to completely sacrifice comfort! Sure, nothing tops a sweatsuit for feeling cozy, but a business casual outfit or full suit certainly doesn't have to be uncomfortable.
At The Club
Guys out at bars these days look a lot different than even a few years ago. The new style, for the most part, is a monochrome v-neck or a graphic tee over slim jeans or trousers – a nice, casual look that shows some personal taste (and/or shows off fitness) but gives the impression you're not trying too hard.
That said, for more upscale bars or clubs, it's still more than acceptable to show up sharply dressed. The thing to remember here is even if you stand out a little bit, it's usually in a good way. No one's laughing at the best-dressed guy in the club.
On A Date
This is a simple one. You don't want to dress too much more formally than your date, of course, and it obviously depends on where you're meeting up.
An outdoor movie in the park is going to call for more casual attire than dinner for two at a fine restaurant. For the latter (or anything like it) however, you can basically take the same tips from the section on office attire above.
Dressing up makes you confident, makes a good impression, and shouldn't have to make you uncomfortable.
At The Casino
A few things have happened to the culture of casinos. One is that the number of pros playing in televised events in hoodies and hats has made the whole setting feel more casual.
Another is that the rise of online and mobile gaming has taken a lot of the serious players online. There are several benefits to playing online, from convenience to security, so a lot of people who gamble regularly don't do so in person. Despite these things, if you visit a nice casino you will still see guys in suits.
There's nothing wrong with getting your Danny Ocean on (not robbing the casino, but rather just trying to look like George Clooney in a suit), and indeed it can be one of the more fun places to dress up a bit.
At A Show
There's something about attending a stage show of any kind that just feels slightly prestigious. A night out like this is just a nice opportunity to dress up simply because it's fun.

You can wear your best suit, grab a meal before the show and have a cocktail after and feel like your best self the whole time. It's all sort of pageantry in a case like this, but there's nothing wrong with that!

It would be hard for anyone who cares about style not to notice that things have changed in the last decade.

//php comments_template();?>