At a time, even when the tribal, the dragons and the Chinese symbols had already been widespread, that was far from today's surge in tattoo adoption.
Tattoos now are truly democratic and there is something for everyone: the idea of a getting discreet tattoo, on the ribs for example, the David Beckham sleeve, or the real work of art that covers the entire back.
So you have just joined the ranks of tattoo enthusiasts and in the excitement of your new "I love MOM" on your arm, you have not listened to anything that your tattoo artist told you? Or put off caring for your tattoo? Here are some care tips …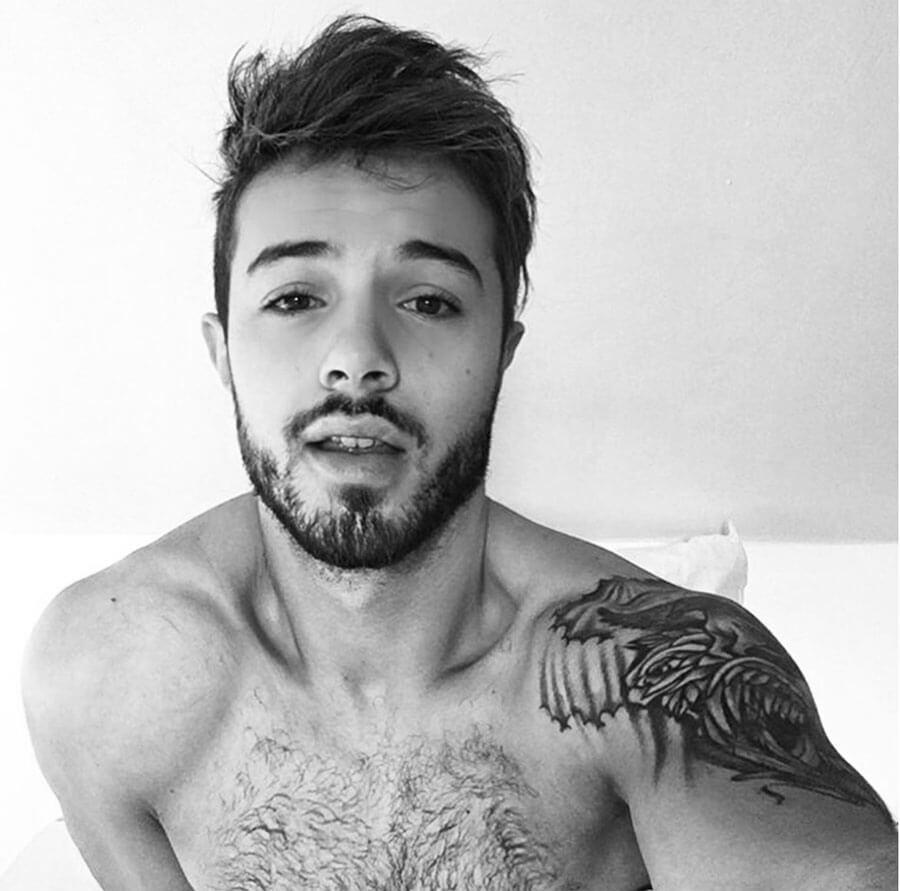 What to do just after your tattoo ?
When you remove the plastic wrap, it's essential to follow proper aftercare instructions to ensure your tattoo heals well. Start by gently washing the tattooed area with mild, fragrance-free soap and lukewarm water. Use your fingertips to clean away any dried blood or excess ink. Avoid using harsh scrubbing motions or abrasive materials, as this can irritate the tattoo.
After washing, pat the tattoo dry with a clean, soft towel. Avoid rubbing the area, as it may cause damage or disturb the healing process. Once dry, apply a thin layer of tattoo-specific ointment or a fragrance-free, hypoallergenic moisturizer to keep the skin hydrated and prevent it from drying out.
How to clean up a tattoo ?
It's very simply ! Use clear water and neutral pH soap. Do not put it directly under the shower or running water. Choose a clean wash glove and then wipe gently with a clean towel or compress it. Then, rinse with cold water.
How to hydrate a tattoo ?
Know that a tattoo takes a good ten days to heal. It will therefore be necessary to hydrate it during this period at the rate of 3 to 5 times a day (after having properly cleaned it).
During the first 3 days, I advise you to use a very rich cream like Biafine, Cicatryl or Bepanthen. Warning: only apply a thin layer!
Do not apply large amounts. From the 4th day, you can use your usual moisturizer. If possible, leave it in open air or wear cotton clothing.
I suggest to continue to hydrate your tattoo at least once a month, it's important to take care of your skin. You can also add this task to your daily routine.
Hustle Butter Tattoo Aftercare 5 fl oz Tattoo Balm, For New & Older Tattoos - Safe While Healing - Vegan Tattoo Cream No-Petroleum Tattoo Lotion Care
TATTOO AFTERCARE ESSENTIAL: Hustle Butter is the original tattoo aftercare balm for new and older tattoos. With over 10 years in the market, we are a pioneer of the tattoo aftercare cream category.
TATTOO BALM SAFE FOR USE WHILE HEALING: Hustle Butter is not only safe for new tattoos but is the #1 artist recommended tattoo aftercare lotion to moisturize and nourish skin as the tattoo heals.
MADE WITH VEGAN AND NATURALLY DERIVED INGREDIENTS: Certified cruelty-free and vegan, our tattoo balm is also petroleum free. It is made from only the finest naturally-derived ingredients, including Shea Butter, Coconut Oil, Mango Seed Butter and Green Tea Extract
USED BY ARTISTS WORLDWIDE: Hustle Butter is the #1 brand used and recommended by artists, because they helped create it. Hustle Butter makes the full tattoo process better and more efficient for the artist and the client. Hustle Butter does not remove stencils or clog tubes allowing for colors to go in easier.
THE MOST RECOGNIZED NAME IN TATTOO CARE: Back in 2011 Richie Bulldog and Seth Love, staples in the tattoo community, knew tattoos needed more care than what was available on the market. Through their experience with long and painful processes and uncomfortable heals, they made it their mission to build a superior product that could be used before, during, and after tattooing. With the perfection of our flagship product, Hustle Butter Deluxe, a brand was born.
Last update on 2023-12-05 / As an Amazon Partner, I make a profit on qualifying purchases./ Images from Amazon Product Advertising API
Scabes and itching ?
NEVER TOUCH OR SCRATCH your tattoo ! I know it's very tempting to want to scratch those little scabs that will quickly appear, but DON'T DO IT! You can ruin your tattoo and make small holes.
If the itching is too great, put an ice pack on it.
Read also How to choose your first tattoo? 7 tips for you guys!
Important rules to follow for a month after your tattoo session
No bathing! Neither swimming pool, nor beach, nor sauna, and certainly no hammam …
No exposure to the sun! (Even after a month, it is advisable to always protect the tattoo
with a sunscreen of minimum spf 30)
No contact with animals
My last advice is to think carefully before getting tattooed … And to choose a good tattoo artist!
Photo: Thomas Suissa's Instagram

In the US more than one out of five people has a tattoo. But the question is how to properly Take Care of a New Tattoo ?