Hi, friends! Today, I'm going to tell you about 5 tourist scams you absolutely must avoid when visiting the Big Apple, New York City. This bustling metropolis offers a multitude of exciting experiences, but it can also be a playground for some scammers. So be prepared and find out how to protect yourself from these often rude traps!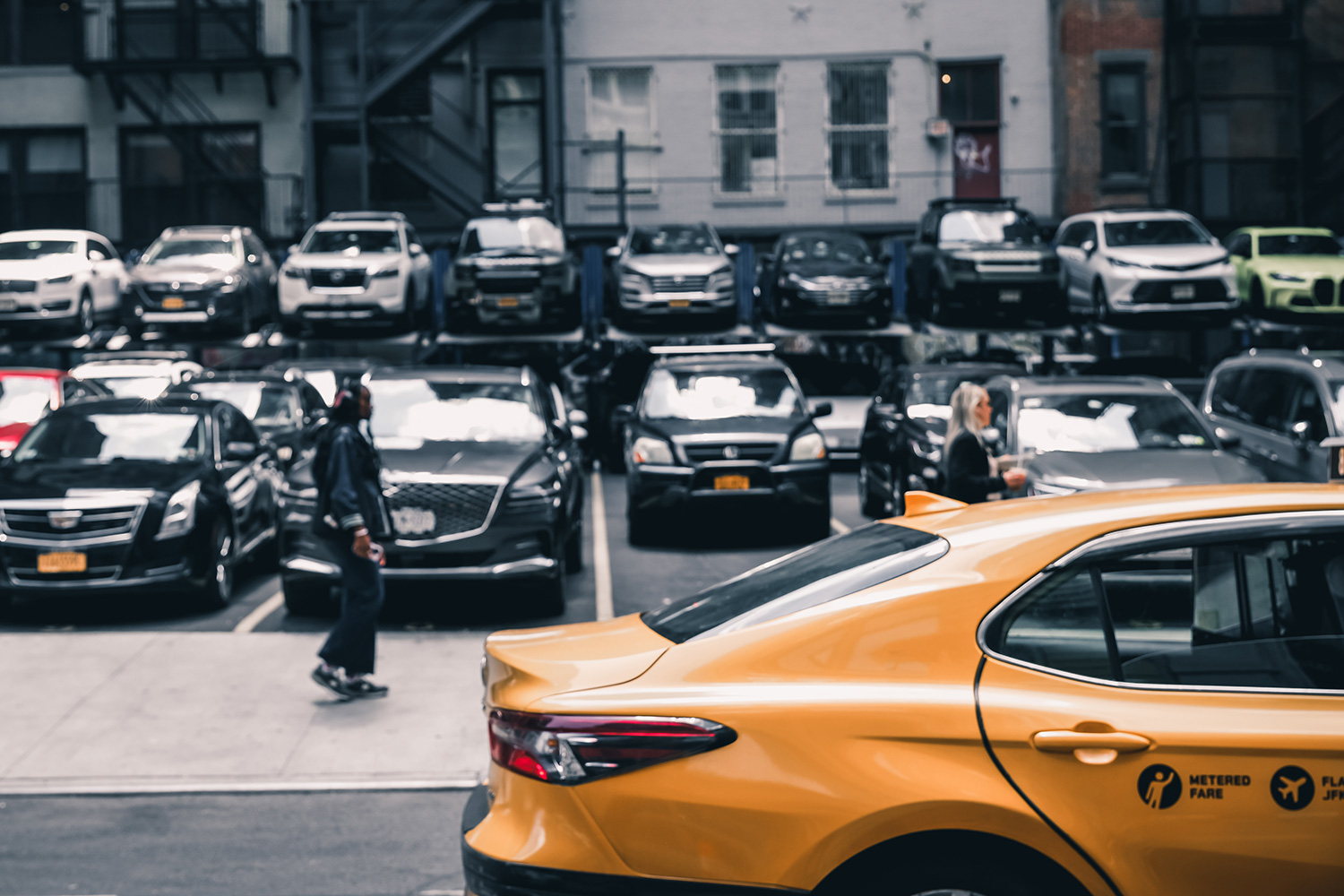 1. Unofficial cabs
When arriving at the airport or looking for a cab on the streets of New York, be careful. Official cabs have illuminated signs on their roofs and are registered with the New York City Taxi and Limousine Commission (TLC). Avoid getting into an unofficial vehicle that offers you an exorbitant fixed fare.
Use transportation apps like Uber or Lyft, or make sure the cab has a TLC license. More than 10 years ago, I was tricked into getting into a yellow car… that was just a pizza delivery guy… the driver admitted to me when I got to my hotel that he wasn't a cab and that I could give him whatever I wanted! More fear than harm, especially as it must have been 2 or 3 in the morning.
You'll see plenty of street vendors in New York, selling souvenirs, food and more. However, beware of the unlicensed ones. They may sell counterfeit items or rip you off by charging exorbitant prices for poor-quality products. Opt instead for licensed vendors and established boutiques.
Visiting New York for the first time? Discover my New York travel guide available on Amazon and digitally, click here!
3. Fake guided tours
When looking for guided tours in New York, make sure you choose agencies you can trust. Beware of people who approach you on the street and claim to be offering you free tours or tours at a very low price. These scammers may take you to stores where they take commissions on your purchases, leaving you with an unrewarding experience. Opt for well-established tour companies and read online reviews to check their reputation. I suggest this bus tour sold by GetYourGuide!
4. Fake parking controllers
If you're driving in New York and looking for parking, beware of fake parking controllers. They might ask you for money to park your car in a public space.
In reality, parking in New York can be very expensive, costing tens of dollars an hour, but enforcement is carried out by city officials, not by individuals on the street. Make sure you obey the parking rules and pay the appropriate fees in the parking meters or public parking lots – if you get your car towed, it will cost you dearly!
5. People in costumes asking for tips in Times Square, or the Mickey scam!
A typical experience in Times Square is to see people dressed up as cartoon characters, superheroes or other popular icons, ready to take photos with tourists. However, there's one important caveat to bear in mind: many of these characters expect to be tipped in exchange for the photo. While it usually makes sense to give a small tip for a photo, some of these characters can be quite insistent and ask for exorbitant sums.
Be sure to clarify the amount or establish an agreement before taking photos with them, and be prepared to politely decline if tip requests seem excessive. It's important to remain conscious of how you spend your money, even in bustling Times Square.
It's the same with food tricks: if the price isn't displayed, ask before you order so you don't end up paying more than $20 for a simple hot dog!
How to report a scam in New York?
If you think you've been the victim of a scam in New York, get in touch with one of the city's many police officers. If you can't find one, if it's a life-threatening emergency call 911, if not 311.
Last update on 2023-11-26 / As an Amazon Partner, I make a profit on qualifying purchases./ Images from Amazon Product Advertising API
Bottom line

In addition to these five scams, keep in mind that vigilance is always a must when traveling. Learn about common practices in the city, be aware of your surroundings and your belongings, and don't hesitate to ask locals or police officers for help if necessary. New York offers a unique experience, so make the most of it while staying safe, folks!

Stay risk-free in New York by discovering my 5 tips for avoiding tourist scams in New York!