In the Meatpacking District, a trendy and lively area of New York, hides what some call "a nugget". Pastis, located on a quiet street, appears to be a quality restaurant, popular with new and old customers alike.
But why is this restaurant all the rage? What is its history and why should you eat there? I dined there to find out! A must stop for diner if you plan a trip to NYC !
What is the history of this restaurant?
Originally opened in 1999 by Chef Keith McNally, Pastis was a very popular restaurant in New York. People came from all over the country, from Canada and even from across the Atlantic to enjoy their specialties and the setting. It is also said that many celebrities such as Jay-Z, Linda Evangelista and the cast of Sex and the City loved to spend time in the establishment. Rumor has it that the restaurant even made a small appearance in this famous American series (we let you watch the many seasons to see it).
Forced to close in 2014, as the building was threatening to collapse, Pastis restaurant reopened in 2018, just a few meters away from its original location. And from day one, it was already sold out!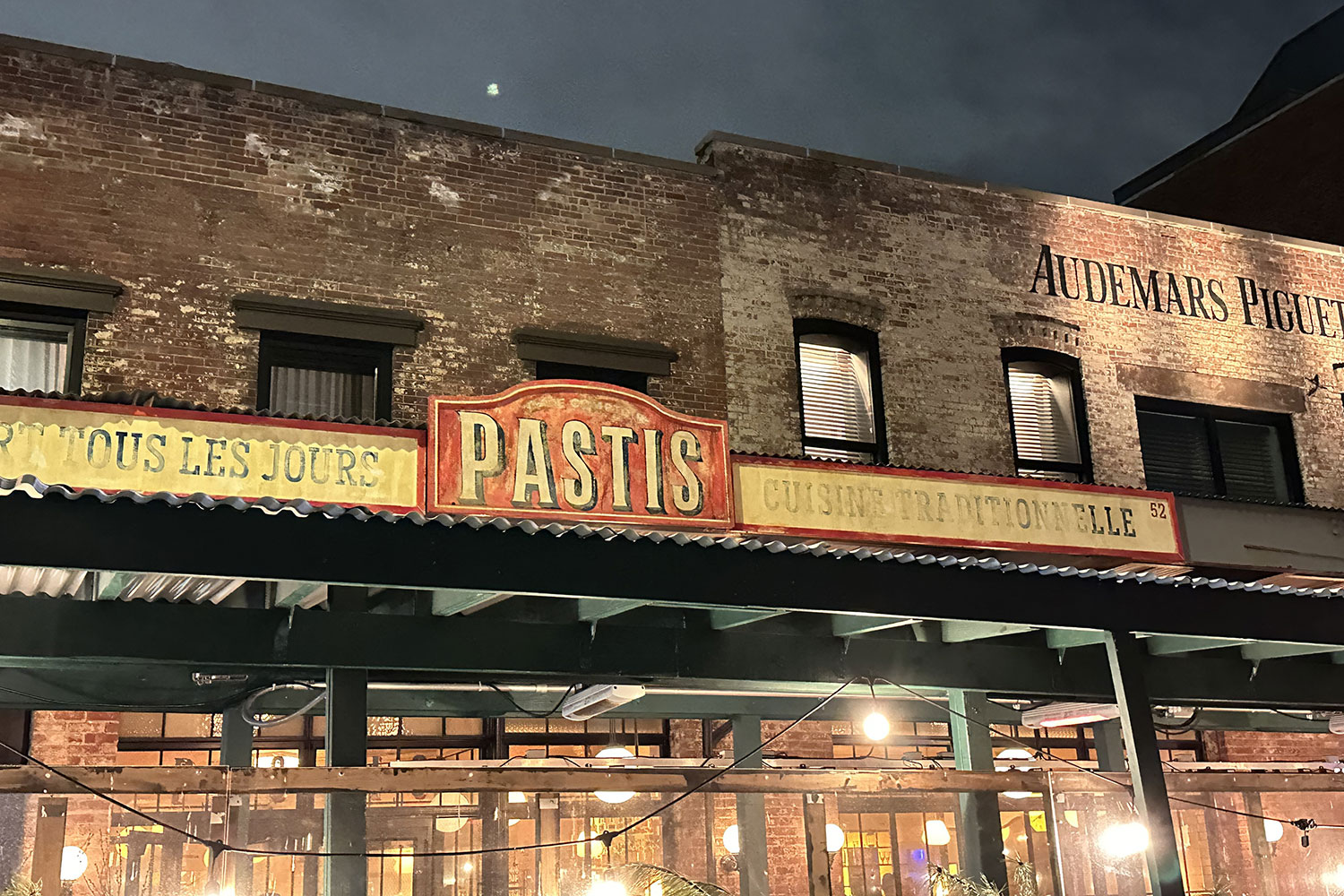 Why book a table at Pastis?
First of all, you should know that if you don't make a reservation, you won't be able to eat there. The restaurant is so popular that it is difficult to get a seat without a reservation. Take this as good news: only the very best restaurants are always full.
Open every day of the week, Pastis Restaurant will take care of you at any meal! Indeed, you can go there for breakfast, lunch, midday snack and dinner. On weekends, brunch is also possible.
You can reserve a table for yourself, to enjoy a good meal as a couple, or even with family or friends, since the restaurant accepts groups of up to six people.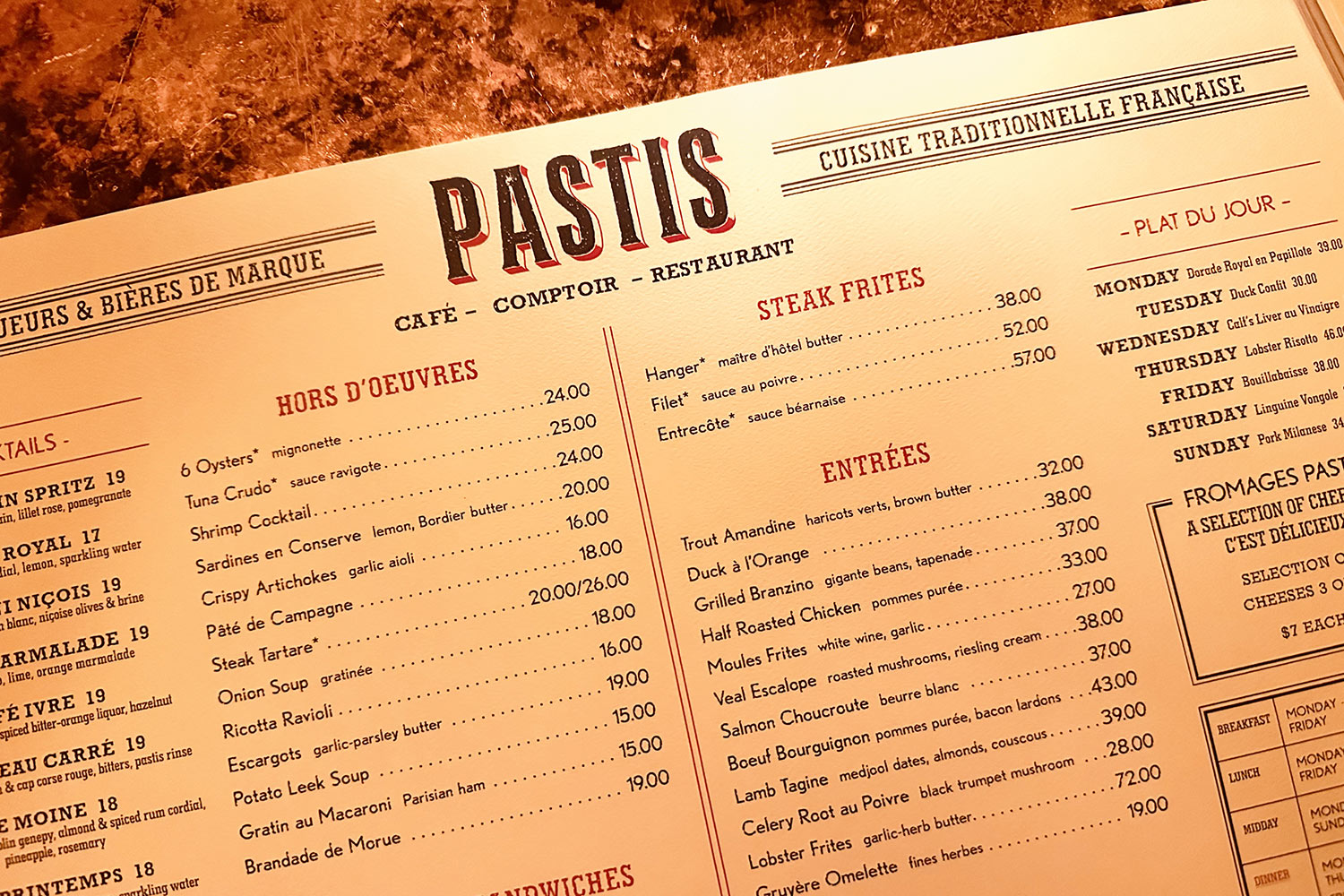 In addition to the extensive menu and the hours of service that allow you to enjoy the room or the terrace at any time of day, what customers of the restaurant Pastis particularly appreciate is the atmosphere.
If it's not a too casual restaurant (don't go in flip-flops and shorts for example), you don't have to wear a tuxedo to get in! The spirit is more like a good-natured but chic brasserie, a clever mix of what Americans see in the French people. The decoration is a hit with everyone, and has made the front page of several magazines and specialized newspapers.
How is the restaurant decorated?
Everything has been designed to immerse customers in a typical French brasserie atmosphere. From floor to ceiling, nothing has been left to chance. Beautiful brick red benches are placed against the walls of the restaurant, allowing the lucky ones who have their seat reserved in these corners to enjoy the moment in a very pleasant way.
The walls, decorated in white brick, are adorned with paintings and posters reminiscent of old France, old clocks and divinely smelling bouquets of flowers. Even the bar will make you feel like you are in a Parisian brasserie!
All the colors of the restaurant are in warm, comforting tones, inviting guests to eat until they are hungry and enjoy the moment as if they were at home.
The overall atmosphere is warm, noisy and lively, punctuated by the delicious smells of the food coming from all sides.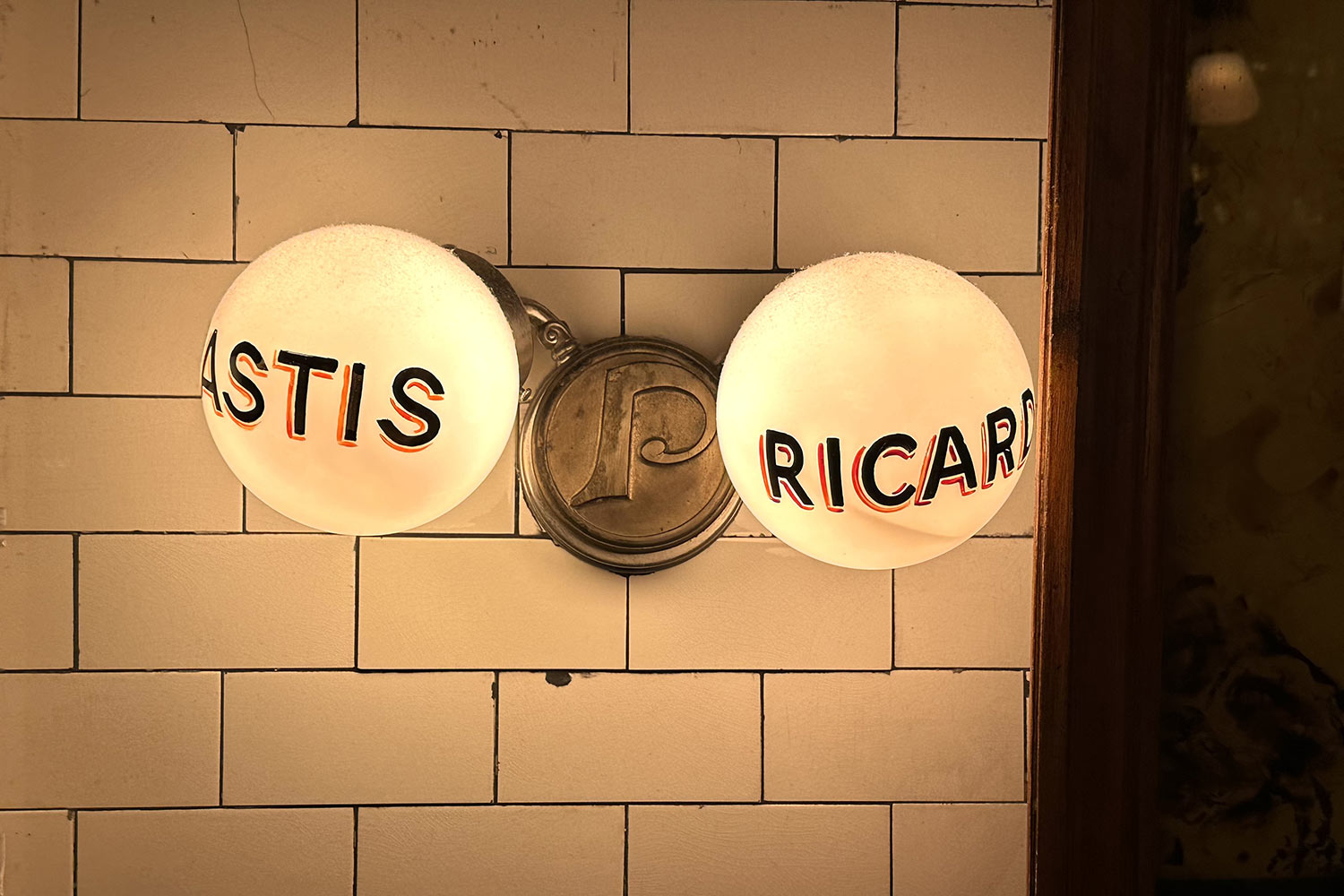 What can you eat at Pastis NYC?
Although American, the restaurant and its chefs offer several French and European specialties. So, if you're homesick on vacation (or if you're an expat), you can order bouillabaisse, boeuf bourguignon, salade niçoise, moules-frites, oysters or escargots for lunch and dinner. Personally, I had tasted the famous entrecote beure maitre d'hôtel, a delight!
If you prefer, you can also choose the veal Milanese, a croque-monsieur or croque-madame or even a trout with almonds.
But don't worry, you'll find a great selection of "American" dishes if you'd rather accommodate the local diet! Meats, fries, dishes with sauce…
At breakfast, you will of course find French pastries such as croissants and pain au chocolat, but also eggs with all kinds of sauces (eggs Benedict, Norwegian eggs, etc.) and a large choice of specialties that will make your mouth water!
The mid-day menu includes the same dishes as for lunch and dinner, but their dessert menu will make you salivate: profiteroles, crème brûlée, dark chocolate mousse…
You have a large choice of drinks, including softs and alcoholic drinks. So you can order a good house cocktail, a draft or bottled beer (local, please) or enjoy a good glass of French wine (red, white, rosé and even sparkling) to accompany your meat dishes or cheese. Their liquor menu is much longer than the food menu, but the few very good dishes on the menu will keep you full and happy.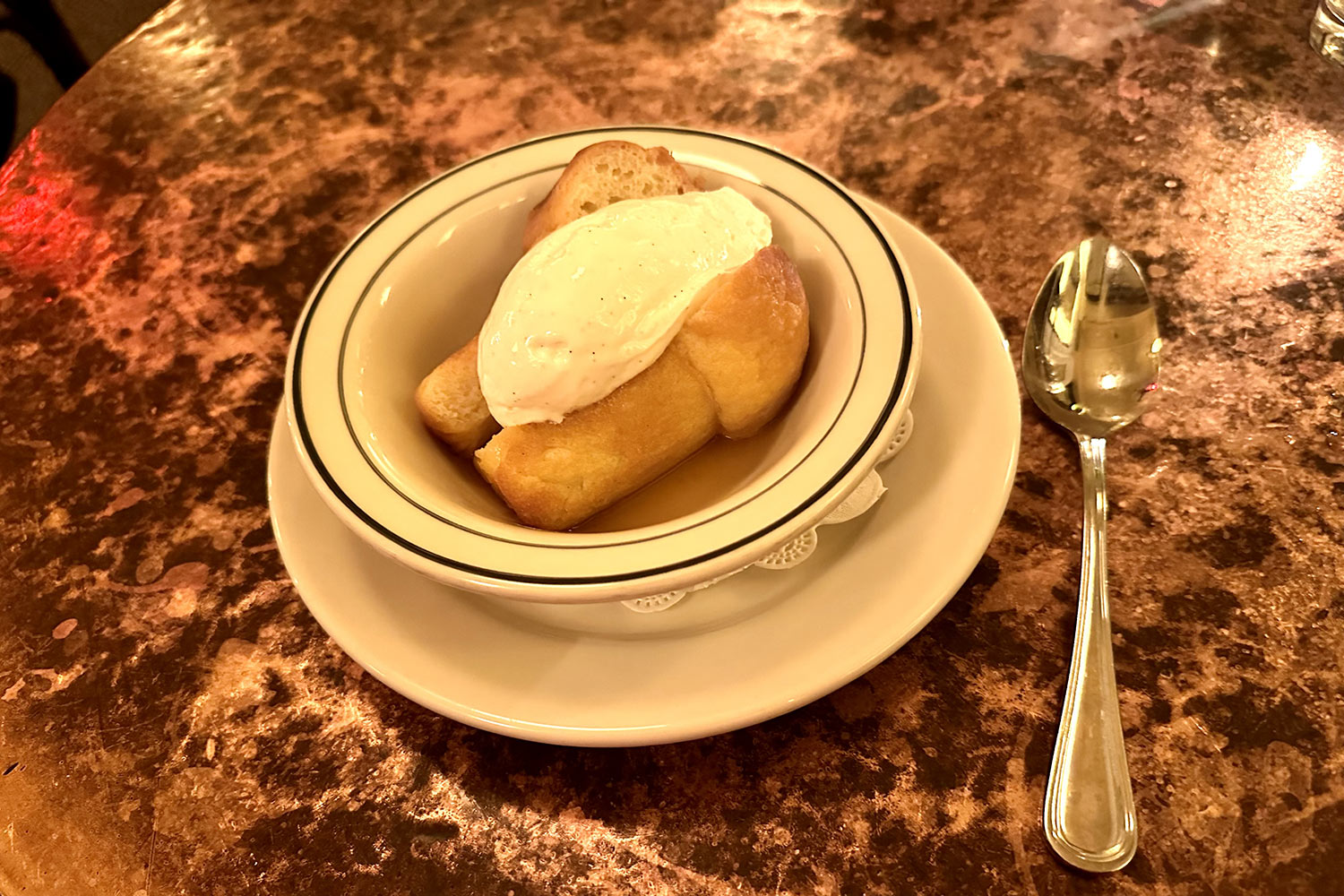 What to do if the restaurant has no table for you?
You are in New York and absolutely want to try the specialties of this restaurant that everyone is talking about. But during your stay, it's impossible to book a table, everything is sold out days or even weeks in advance? The Pastis restaurant has also thought of you!
Every day, from 2pm to almost 6pm, the restaurant offers delivery or pick-up of several dishes from their menu. So you can order different dishes, desserts and drinks directly at the restaurant. Then, you are free to go and pick up your order on the spot, just to enjoy a nice walk in New York, or to ask for a delivery man to bring it directly to your home.
In conclusion, if you visit New York and the Meatpacking district, try not to miss a delicious moment at Pastis restaurant! Tasty and colorful dishes, a warm atmosphere and a rustic decor will immediately bring back your childhood memories.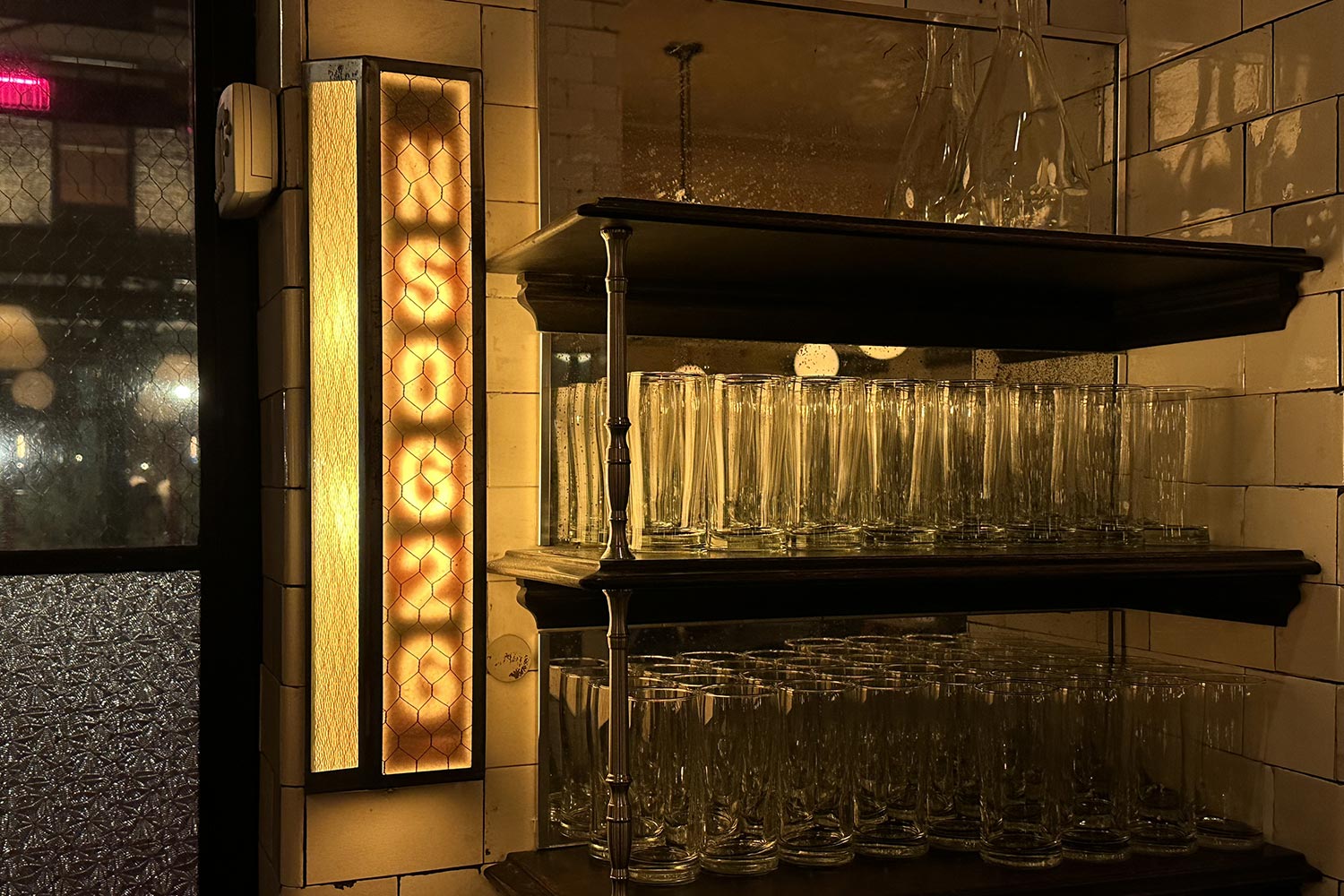 What makes the reputation of Pastis restaurant in New-York City? Discover all the reasons to go and eat there!