Back from Paris, to go back home to Las Vegas, I decided to stay 3 days in New York and to dedicate one day to redo my favorite activities thanks to the New York City Pass which allows you to save money on your tourist activities in New York!
I already presented you this great solution to discover New York with my comparison between the New York City Pass and Sightseeing Pass or the Go New York Pass and Explorer Pass.
If you are preparing your first visit to New York, you should know that the city is full of exceptional and breathtaking attractions according to me, and that it is unfortunately not possible to discover all of them in a few days, although I had the crazy idea to do a lot in 24 hours, but alone it's easier you'll tell me! That's why I advise you to start with the must-sees in order to discover the main symbols of the city.
To save on your visits, I strongly recommend you to buy a tourist pass. The New York City PASS is the most adapted and popular for a first trip: it gathers the must-see attractions and allows you to save about 40%!
Why buy the New York City Pass ?
The New York City Pass is a very good travel plan for travelers who want to explore New York City in an economical way because yes everything is quite expensive.
It offers a selection of the city's must-see monuments, museums and observatories, which makes it an excellent choice for visiting New York City. With this pass, you can :
Enjoy fixed-price admission to 5 of New York's most popular attractions (from a list of 9 available options)
Save more than 40% on tickets to these 5 attractions compared to individual rates combined
Avoid long lines with priority access with the New York City Pass (depending on attraction and availability)
Attractions included in the Pass
With the New York CityPASS, you'll have access to 5 of the Big Apple's most iconic attractions. Here are your 5 options:
1. The mythical Empire State Building
This is pretty much the same attraction as the previous one! It's about going up to the top floor and having an incredible view of the city. Take advantage of it to spend some time and take a good camera to take unforgettable pictures that you can keep for your memories or share with your friends.
Once again, you have to show your digital or paper pass to get your ticket to go up to the top floor of the tower. Same thing as for the Top Of The Rock, allow 1h30 to 2h approximately.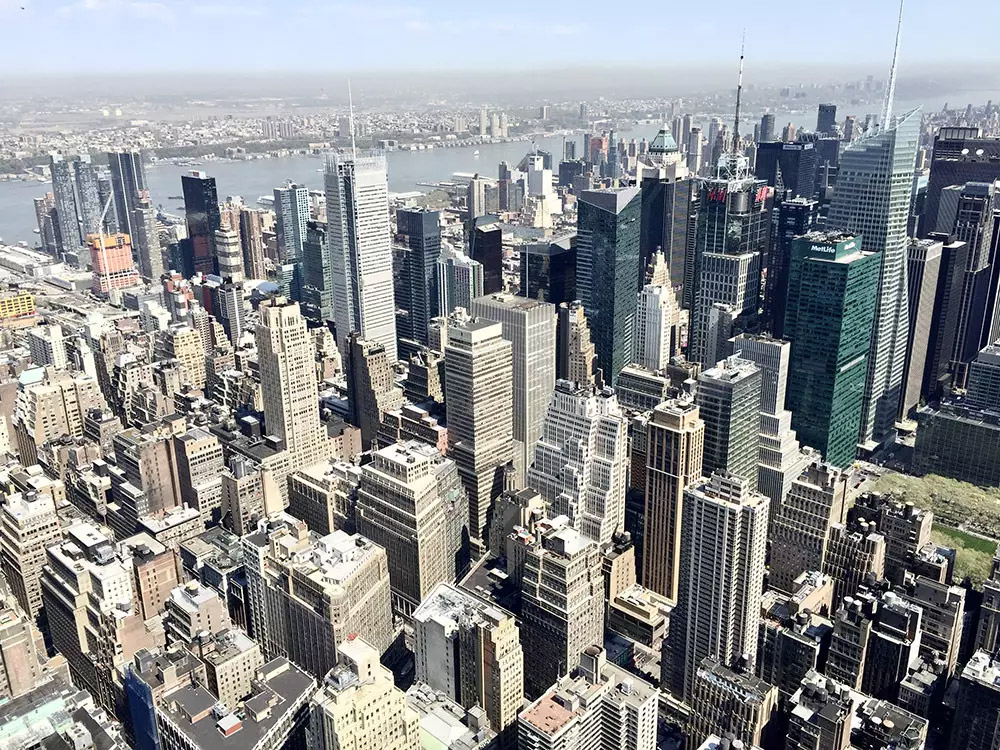 2. American Museum of Natural History
This huge museum is one of the most important in New York. It is famous for its dinosaur skeletons, as well as for its appearance in the movie "Night at the Museum". This is a great option for families traveling to New York with children, they will love it, I promise!
3. Top of the Rock

or

Guggenheim Museum
Top of the Rock
This building is considered the observatory with the best view of Manhattan and Central Park. The top level has no windows or grills, which offers a feeling of freedom and the impression of being on top of the world. Just like the Empire State Building, there is a dedicated line for pass holders at the ticket office, but no priority for the elevators.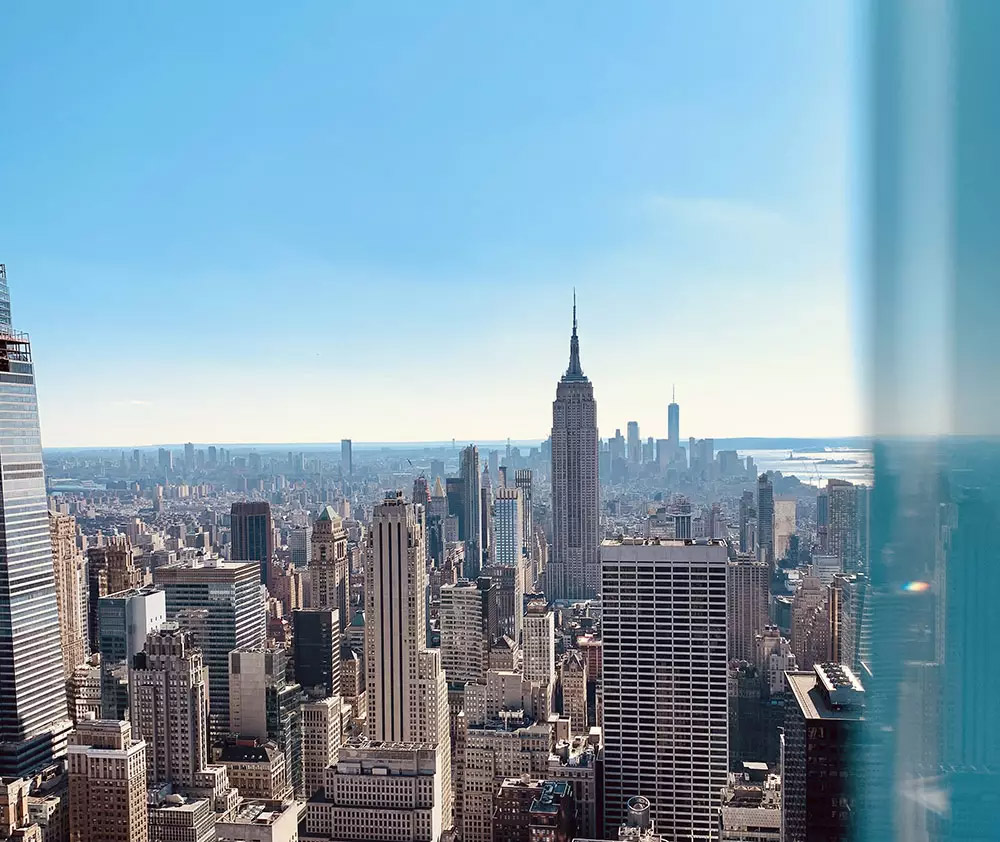 The Guggenheim Museum
This is for me an architectural gem that deserves a visit just for its elegance. It houses renowned collections of modern and contemporary art. Allow 1-2 hours for your visit to see as much as possible.
With the New York City Pass, you can enjoy quick access to the museum without waiting in line. Just go to the information desk.
4. Statue of Liberty and Ellis Island

or

a Circle Line Cruise
Statue of Liberty + Ellis Island
The Statue of Liberty in New York City needs no introduction, although every visit is still magical. However, it's good to know what's included in the New York City Pass. It includes:
Ferry ride from Manhattan (Battery Park) to Liberty Island (about 30 minutes)
Tour of Liberty Island (access around and at the foot of the statue)
Admission to the Statue of Liberty Museum
Visit to Ellis Island and its museum
It is important to note that the New York CityPASS (as well as other New York City passes) does not include access to the pedestal or the crown of the statue. If you wish to visit them, you will need to purchase an additional ticket on site.
With the New York City Pass, you will also have full access to the security gates.
With my New York City Pass, this attraction was included and allowed me to stop by and say hello to this sublime statue, emblem of the United States.
When you get there, you have to present your City Pass, either in digital mode on your phone or on paper at the reception desk to get 2 tickets. The first ticket allows you to cruise to the Statue of Liberty, the second ticket allows you to go inside the statue and have a 360° view of New York City and New Jersey.
It takes about 1h30 to 2h for the cruise and the visit, once there you don't have to take the next boat back, you can spend several hours if you like.
When you have decided to leave, you will have to come back to the port and wait for the next boat that will take you back to Manhattan.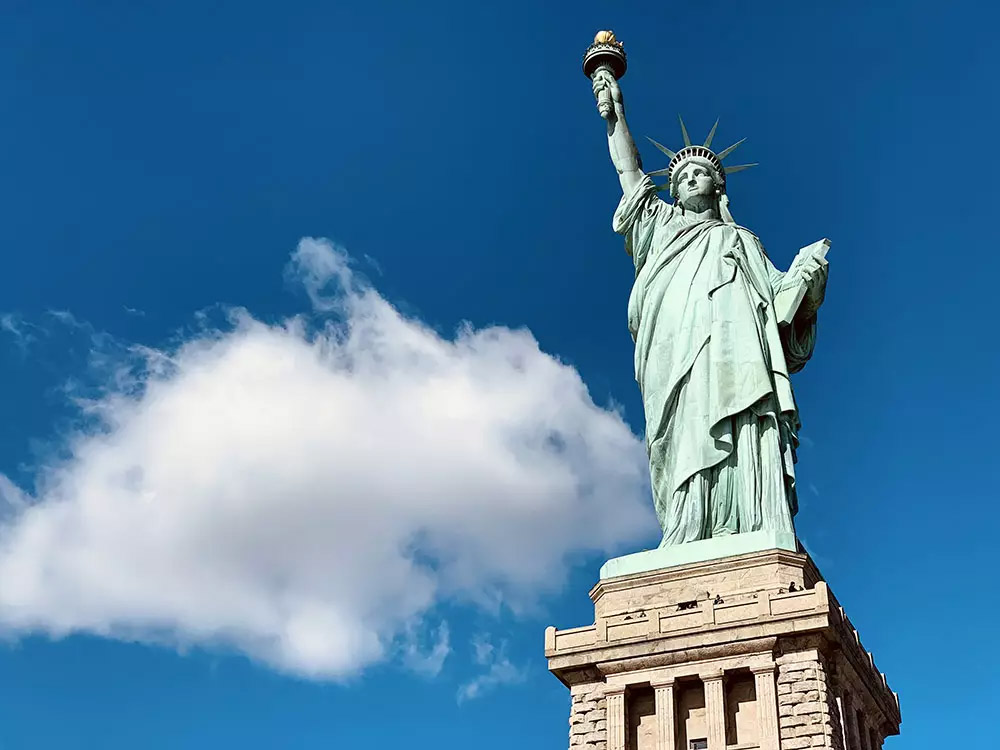 Circle Line Cruise
We had a negative preconception about Circle Line cruises, thinking that water cabs or free ferries offered the same experience. We were pleasantly surprised by the beauty of the trip and had a memorable experience.
The New York City Pass gives you a choice of 4 Circle Line cruises, including a sunset cruise. Some cruises may require an additional $5 per person.
5. The 9/11 Memorial

or

Intrepid Sea, Air & Space Museum
The 9/11 Memorial and Museum
In remembrance of the tragic attacks of September 11, 2001, the 9/11 Memorial and Museum was established at the World Trade Center, the site of the former twin towers in New York City. It is important to note that the Memorial and the Museum are two separate locations.
The 9/11 Memorial consists of two pools that are located where the twin towers once stood. Access to these pools is free and you don't need tickets to get near them and move from one pool to the other.
The 9/11 Museum is located below the two memorial pools. There is an entrance fee but it is included in the New York City Pass. This is a very special museum that honors the victims of 9/11 in a unique way, using film, audio tapes, photos, steel beams, fire trucks, and more.
The interior of the museum is beautiful and the atmosphere is both heavy and reverent. This is the only museum where we did not hear a single person speak during our visit.
It was a very moving moment for me, this museum is incredibly quiet and a lot of items are stored there. Parts of the old towers, lost objects or objects belonging to victims, many videos and photos that retrace this tragic moment of history.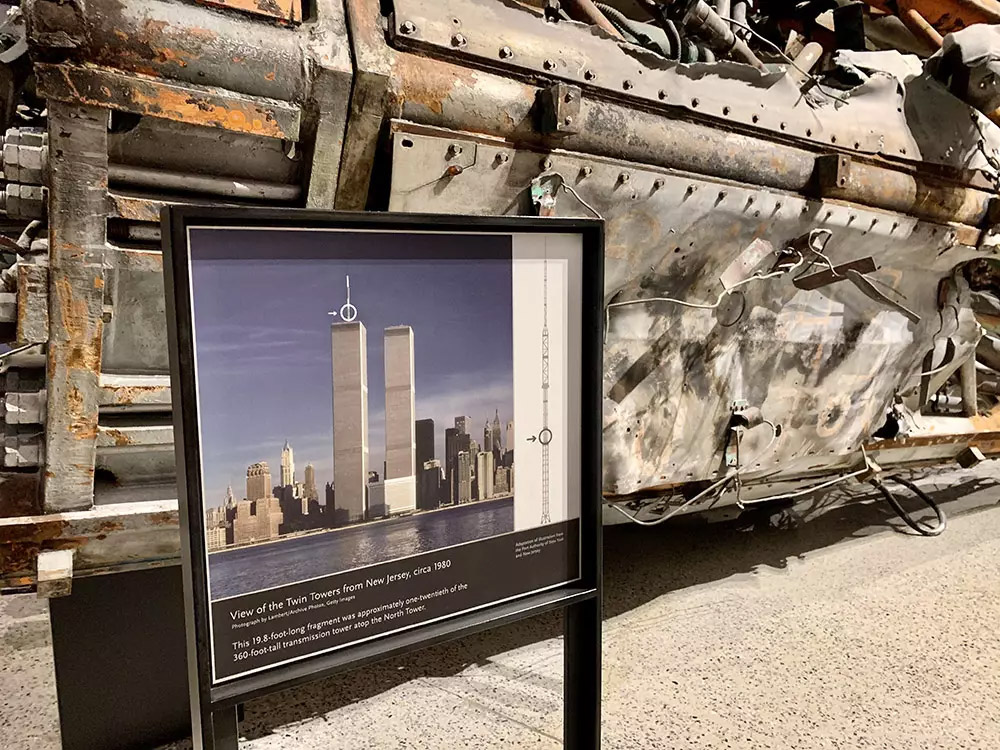 The Intrepid Sea Museum
The Intrepid Sea, Air & Space Museum is a unique experience in NYC. It is housed on a former U.S. Navy aircraft carrier and submarine. The tour of the submarine and the display of fighter planes on the deck are amazing! The space section includes a replica of the Mercury 7 space capsule and the NASA space shuttle Enterprise.
This museum is very entertaining and provides an engaging history of the U.S. Air Force and space exploration. If you're traveling to New York with children, we highly recommend a visit.
How do I use the New York City Pass?
Once you have purchased your pass on this site, you will receive an email containing a QR code for each pass you have ordered. Note that these tickets are personal. You can save your pass to your phone, print it out, or take a screenshot to present your QR codes when you visit.
To plan your itinerary, go to the New York City Pass reservation calendar and select the entry time for each of the attractions you wish to visit, this is important! On the day of your visit, show up at the attraction at the time you choose and avoid the lines!
You can discover New York alone or in a group, without having to visit the same attractions at the same time. The New York City Pass is an electronic ticket with a single QR code for all 5 attractions. So you will present the same ticket at each attraction, easy no?
Validity of the New York City Pass
The New York City Pass is valid for 9 days from the day of its first use and not from the date of purchase, so you can buy it well in advance and it will remain valid.
My opinion on the New York City Pass
Having tested it twice, the New York City Pass is the ideal tourist pass for a first visit to New York for travelers staying less than 10 days and wishing to spend a reasonable budget on tourist activities. It offers limited access to many of the city's most popular attractions. If you're looking for unlimited access to a wide variety of attractions, there are other more comprehensive passes that can meet your needs, which I'll introduce at the bottom of this article.
What is the price of the New York City Pass and where can I buy it?
Well, the price depends if you are an adult or a child! For an adult and as of March 1st 2023, the price is $138 and for a child $118.
Children are considered to be between 6 and 17 years old, under 6 years old, most of the attractions of the pass are free, but to be confirmed on the City website.
To date, here are the rates for children under 6 years old:
Empire State Building: free
Top of the Rock: free
Guggenheim Museum: free
9/11 Museum: free
Statue of Liberty and Ellis Island Free for children under 4, $9 for children 4 to 5
Circle Line Sightseeing Cruises Free for children under 3, $31 for children 3 to 5
Natural History Museum Free for children under 2, $16 for children 2 to 5
Intrepid Sea, Air & Space Museum Free for children under 5, $17 for children 5 to 6
Buy your New York City Pass Now !And save a lot of money !
What are the other options offered by the New York City Pass?
There are 2 of them: The New York C3 Pass and the New York C ALL Pass, to help you see clearly, I made the table below:
New York MOMA (Not included in the basic pass):
I take the subway again to go a little higher up Manhattan and visit the New York City Museum of Contemporary Art a second time. Allow about 2 to 3 hours to be able to visit them all quietly. Personally I'm not a fan of museums, so I did a quick tour of about 45 minutes. MOMA is included in the C3 and C-ALL pass.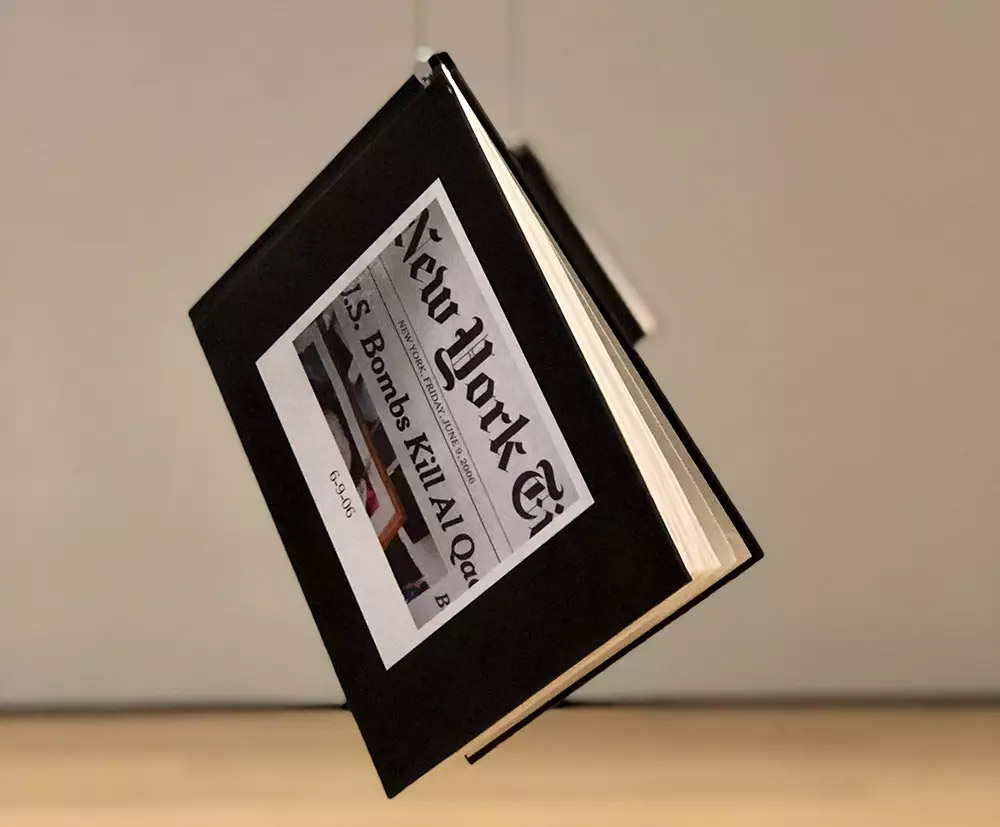 With my pass worth $129, and I have to admit that it's a very good price for so many activities, I had a great time during a whole Sunday even if I have to admit that I ran a bit! I still had the possibility to do one last activity which was to visit the American Museum of Natural History, but unfortunately the day was already coming to an end and I had to go back to sleep to prepare my suitcase.

I had the chance to visit New York more than 30 times and I am always amazed like a child, like the first time I arrived in this city that I fell in love with forever.

If you plan to visit the Big Apple, consider buying this Pass, and especially read my article on the mistakes tourists make when visiting New York for the first time, it will save you a lot of hassle.

Save more than 40% on 5 activities offered by the New York City Pass, here is my full review to discover New York.