This post contains affiliate links and I will be compensated if you make a purchase after clicking on my links.
Los Angeles is the second largest American city in terms of population. But it's also the world capital of film and entertainment, this is my selection of activities and things to do in Los Angeles !
Going from one location to another in Los Angeles can take up to 2 hours, because the distances are so long and traffic is often very heavy.
During my visits in Los Angeles, I had the opportunity to discover the city from Santa Monica to West Hollywood, including Downtown Los Angeles and Beverly Hills.
My visits today allow me to share with you 5 things you absolutely must do in Los Angeles at least once.
Between activities, bars and restaurants in Los Angeles and even cultural activities, here is my list to help you plan your next stay in the city.
Have a drink at Skybar at The Mondrian Hotel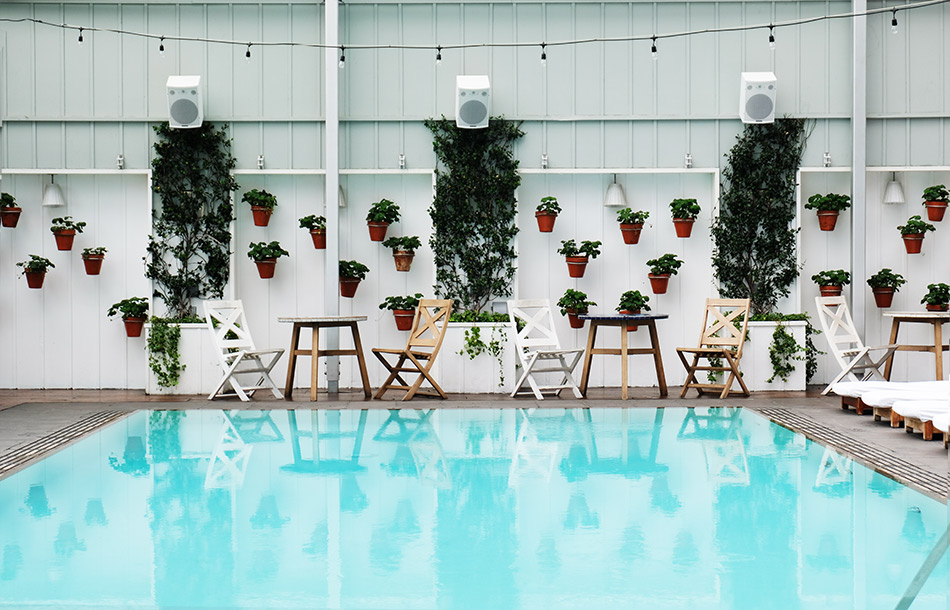 It's one of the chic West Hollywood hotels. Located above the city, the Sky Bar and the hotel pool offer a breathtaking view of Los Angeles.
It is not necessary to be a guest at the hotel to access, but I strongly recommend checking with the hotel that there is no private party or to ensure you will have no problem going inside.
Most of the time, access is reserved only for guests, it would be a waste of time to make your way to the hotel for nothing.
If you would like to stay at the hotel, book via the Expedia.com website to get the best available price.
Address : 8440 Sunset Blvd, West Hollywood, CA 90069 – Phone : (323) 848-6025
Hours :
Monday to Friday 11:00 AM – 02:00 AM
Weekends 10:00 AM  – 02:00 AM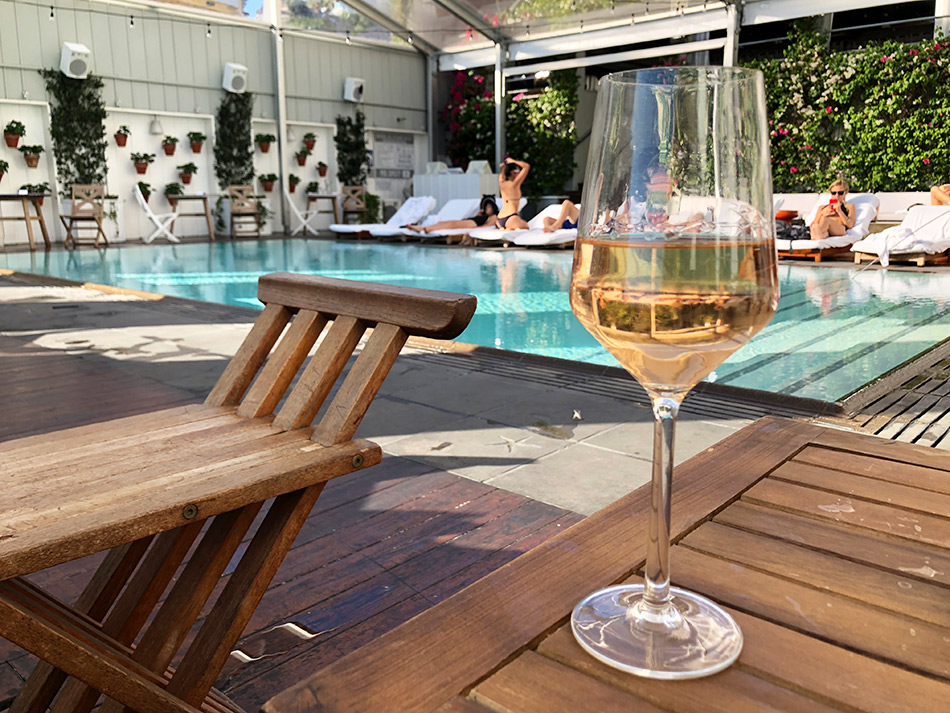 Get up in the air at Skyspace L.A.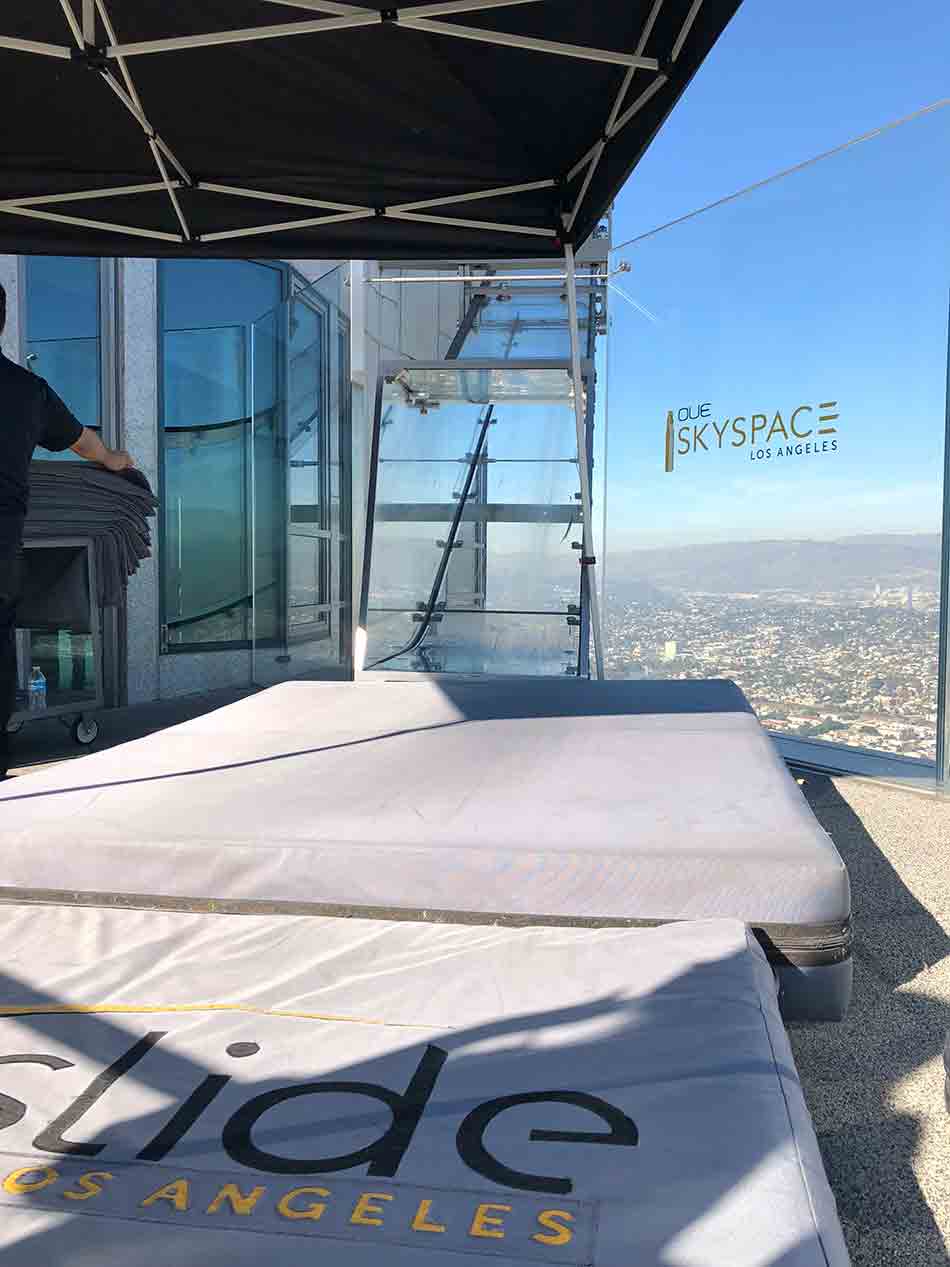 Located in Downtown, L. A. and more precisely in the tower of the U. S. Bank. Bank, this activity located at 300 meters high will offer you a 360° view of the city of Los Angeles.
In addition, a transparent slide on the outside allows you to move from one floor to another in a matter of seconds. You must have a ticket with the Skyslide option, which allows you to access this activity.
To avoid queuing up to 1 hour, you can book your tickets directly online on Expedia.com.
Address : 633 W 5th St #840, Los Angeles, CA 90071 – Phone : (213) 894-9000
Hours : Everyday from 10:00 AM – 9:00 PM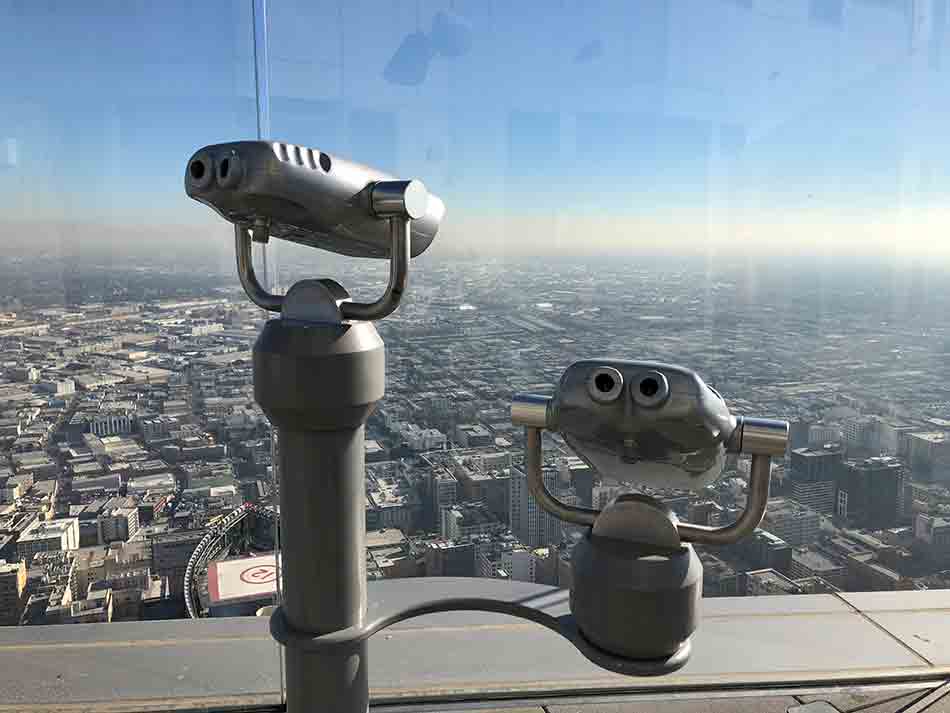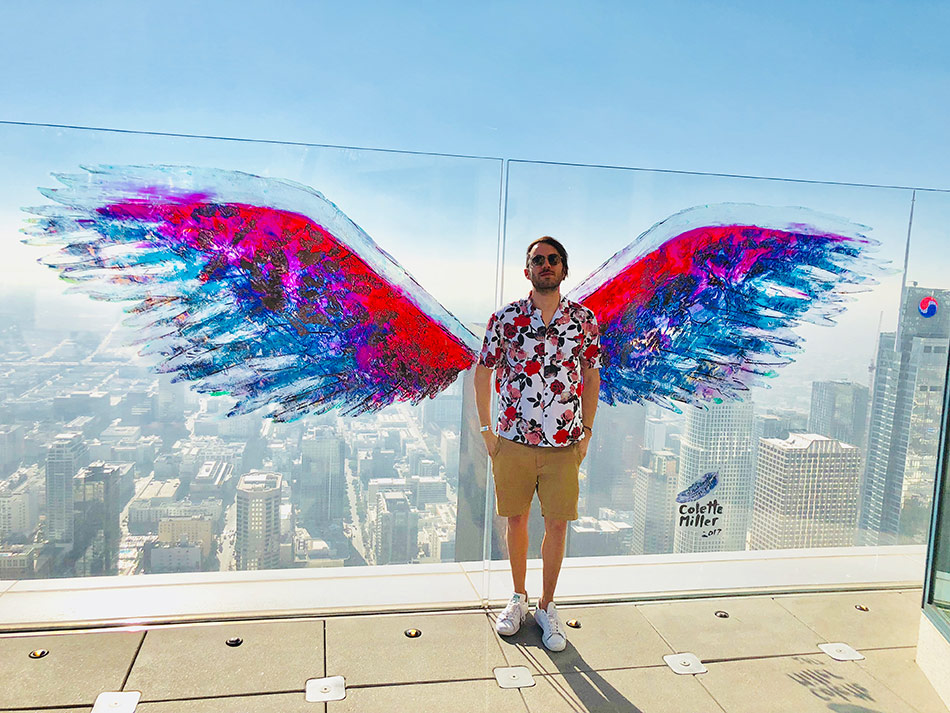 Have a drink at the Perch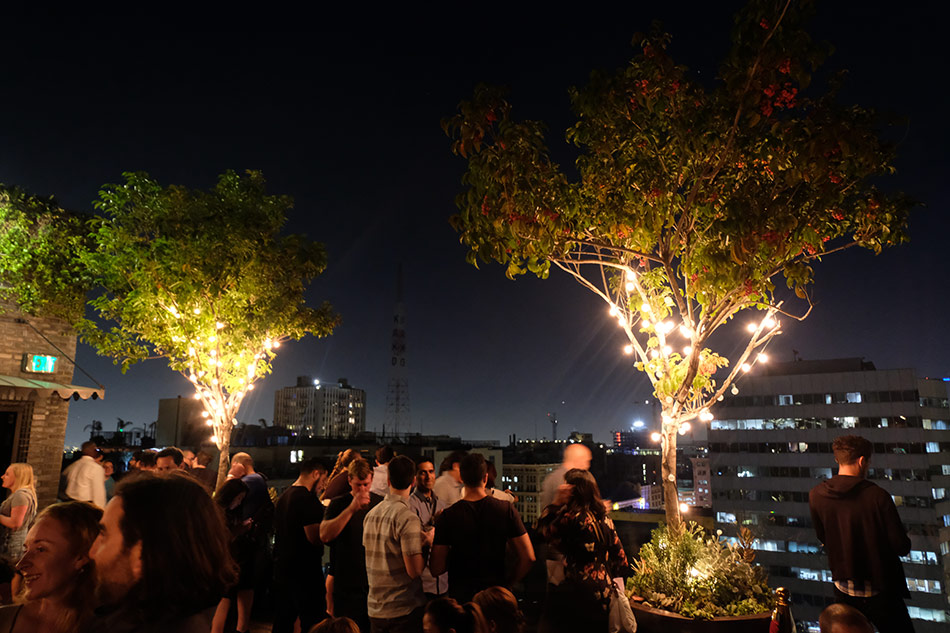 Located on the 15th floor of an old building in Downtown Los Angeles, this bar, restaurant and Rooftop offers a breathtaking view of the city.
The restaurant offers refined French cuisine, the rooftop bar offers a wide selection of wines and cocktails.
For dinner, I advise you to reserve your table in advance, because the restaurant very often full, especially on weekends.
To enjoy the view, try to arrive before sunset, to enjoy the city by day and night
Address : 448 S Hill St, Los Angeles, CA 90013 – Phone : (213) 802-1770
Hours :
Sunday to Wednesday  4:00 PM – 01:00 AM
Thursday to Saturday : 10:00 AM – 02:00 AM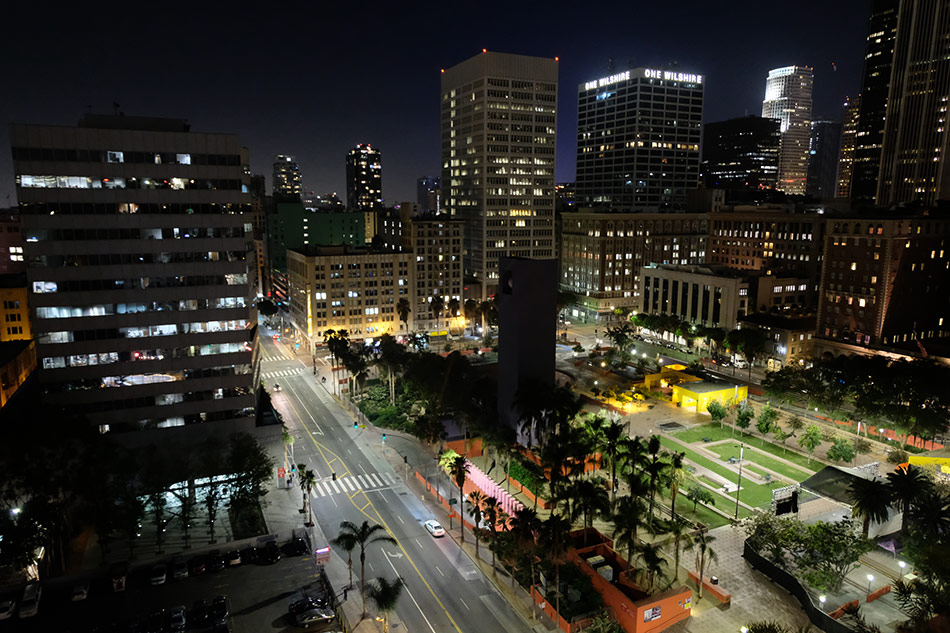 Brunch with a breathtaking view of West Hollywood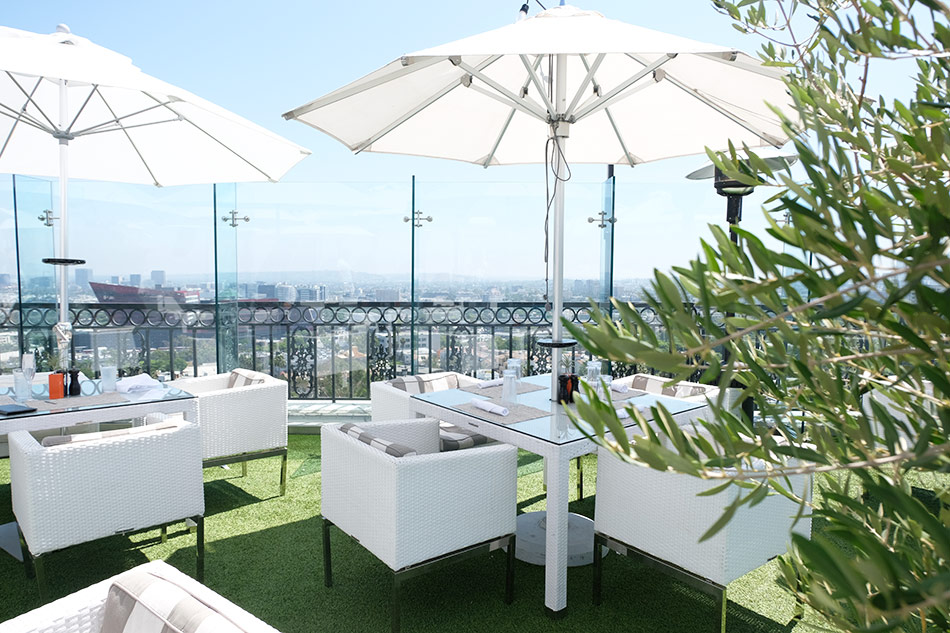 At Boxwood On The Roof, located on the top floor of The London Hotel, you can brunch with a breathtaking view of the city.
As for the food, the menu is varied and has affordable prices despite the chic environment. I suggest that you book your brunch or lunch even on low peak expected hours, it can fill up quickly when the weather is beautiful.
If you wanna stay at this hotel, you can also book on Expedia.com.
Address : 1020 N San Vicente Blvd, West Hollywood, CA 90069 – Phone : (310) 358-7747
Hours : Monday to Sunday 11:00 AM – 5:00 PM
Download my free Bucket List Challenge Los Angeles !
Visit The Broad Museum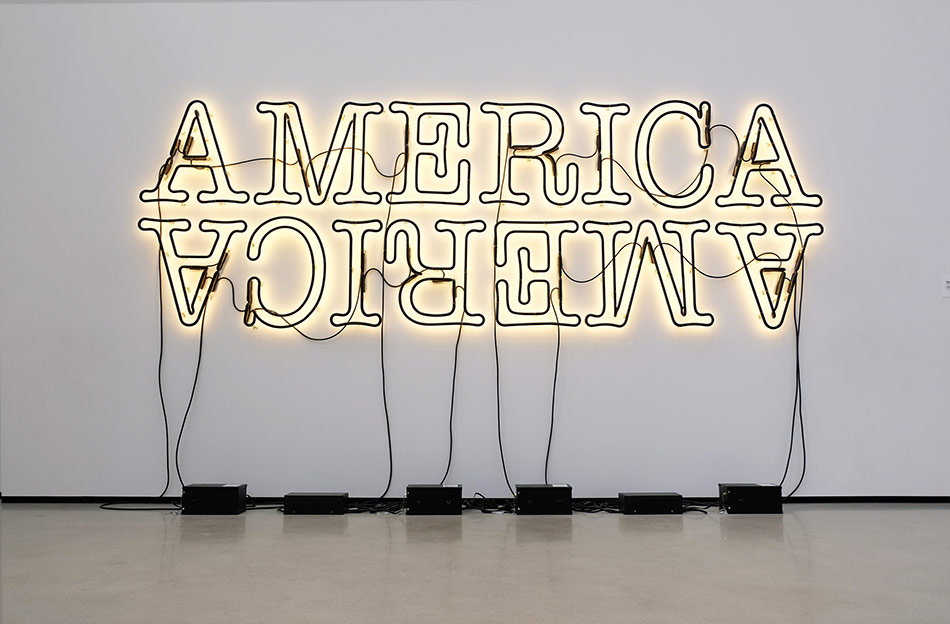 Do you like contemporary art? This will meet your expectations! I loved this museum so much that I have visited it at least 6 times in 3 years !
The Broad Museum is located in Downtown Los Angeles and has paid parking below ground level.
Address : 221 S Grand Ave, Los Angeles, CA 90012 – Phone : (213) 232-6200
Hours :
Mondays Closed
Tuesdays and Wednesdays 11:00 AM – 5:00 PM
Thursdays and Fridays 11:00 AM – 8:00 PM
Saturdays 10:00 AM – 8:00 PM
Sundays 10:00 AM  – 6:00 PM
You don't have to do all these activities to enjoy L.A. of course, you can choose based on your interests and what you like to do while on vacation, it's up to you to decide your itinerary.

And if you drive to Las Vegas, check my post "Going from Las Vegas to Los Angeles: What to do on the road?".

Book your activities for Los Angeles with ExpediaClick here to save money now !

Looking for unforgettable activities and things to do in Los Angeles? Here are five I've had the chance to test for you guys.

//php comments_template();?>