It is well known that Miami is a city where you never get bored. Cosmopolitan city, it is influenced by different cultures. The activities are numerous and there is something for everyone! Relaxing at the beach, walking in the city, rollerblading, working out in the open air… enough to lose your mind!
So how do you choose the best activities in town? How can you be sure not to miss any of the must-do's? I reveal to you without further ado the 10 must-do activities in Miami and even around the city.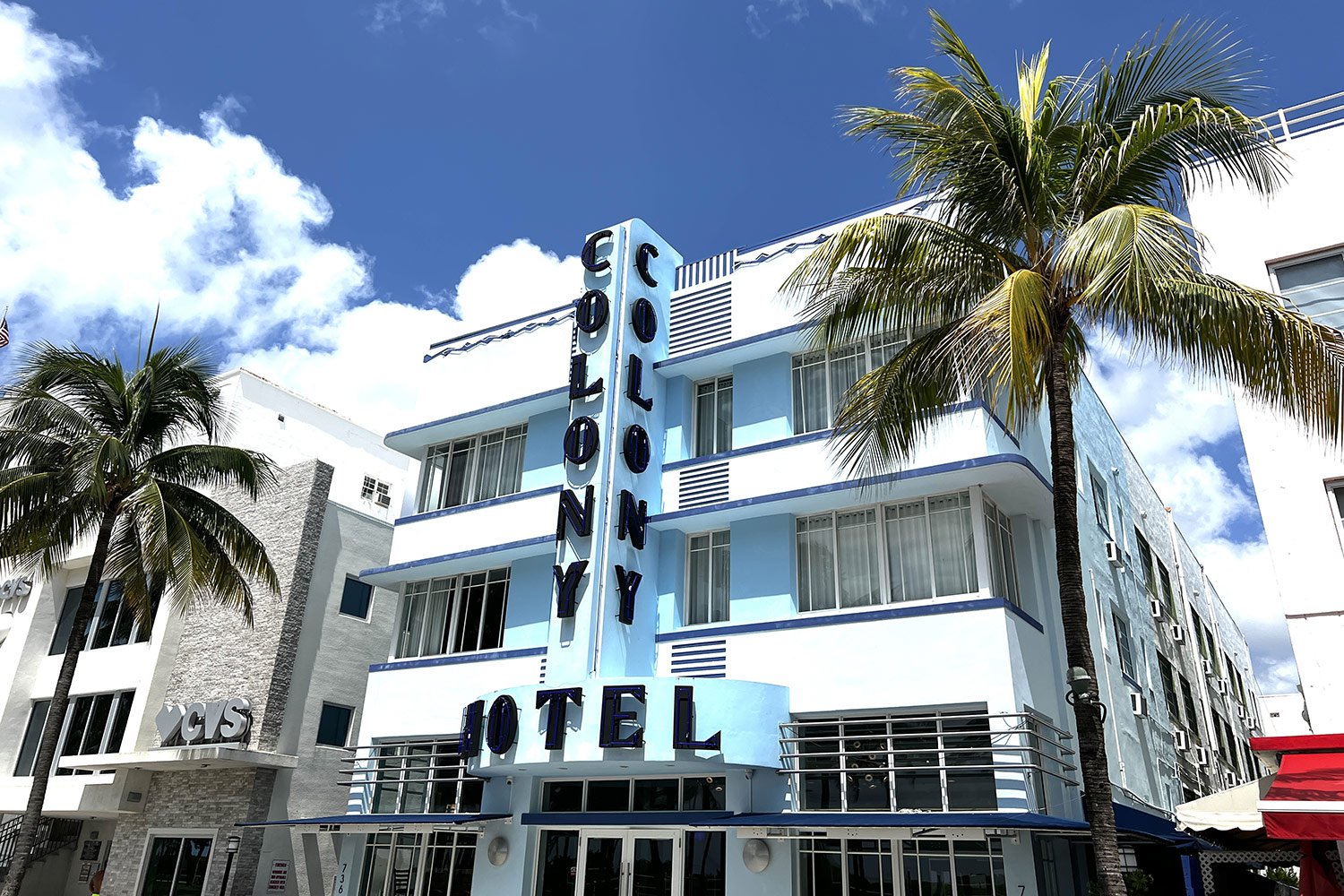 Things to do in Miami
Every year, many tourists choose to go to Miami for their vacations. This city attracts mainly for its festive, dynamic, sunny side. However, Miami and its surroundings have much more to offer!
Cultural discoveries, exotic tastings, nature walks, sports, the Magic City has a lot to offer. I propose you a small overview of the 10 best activities to do in Miami, but also in its surroundings.
Read also 5 Tips to Know Before Traveling to the United States
1. South Beach, the most famous beach of Miami (SOBE)
South Beach is a must-see place in Miami. This beach is as you would imagine. White sands, turquoise waters, lifeguard huts, this place has everything of a postcard. It is the ideal spot to sunbathe, lounge, swim or read. Not far from the beach is Lummus Park. This urban park runs along the famous Ocean Drive. Very popular in the audiovisual world, it has been used as a backdrop for many movie scenes.
There are swings for the kids, but also facilities for weight-lovers. If you are tired of the beach, you can visit the "Art Deco" district. You will discover the famous facades of buildings with emblematic geometric shapes in pastel colors and dressed in flashy neon. It may be the opportunity to shop in the many luxury boutiques that dot the area. This part of Miami is also very lively, there is no lack of entertainment.
2. Venetian Pool, the spring water pool
Are you tired of salt water from the sea? Venetian Pool is waiting for you. This is not a pool like the others. It was built on the ruins of an old coral stone quarry of 16,000 m². Original, isn't it? Moreover, it is fed only with spring water from an artesian well. The place is simply incredible. You can swim in the middle of waterfalls and caves.
View this post on Instagram
3. Little Havana, a little piece of Cuba in Miami
Let's leave the beach for a while and go to a neighborhood full of character: Little Havana. As its name indicates, this neighborhood of Miami is a small concentrate of Cuba. During Fidel Castro's regime, many Cubans fled and found refuge in this neighborhood of Miami. In a few steps, you are teleported to Havana.
I advise you to take a walk down the street "Calle Ocho". In this street, you can discover cigar manufacturers and a multitude of small Cuban restaurants. And small bonus, always in the same street is the Walk of Fame dedicated to the Cuban celebrities. Finally, to finish your little stroll in Little Havana, I can only suggest you to take a walk in the Maximo Park. You will be able to observe old people playing dominoes.
4. Espanola Way: a Mediterranean flavor in Miami
How about a little travel? Yes, I told you, Miami is the cosmopolitan city par excellence. A desire for good fresh pasta? It is possible in Miami. Go to Espanola Way, an entirely pedestrian street with a Mediterranean feel. In this street, it is possible to enjoy Italian, Spanish and even French dishes. And good luck choosing, no less than fifteen restaurants have taken up residence in this street. It is without a doubt the best place to spend a magical moment with your lover.
5. Villa Vizcaya, for a cultural and natural moment
Villa Vizcaya is located in the Coconut Grove neighborhood. It was the winter residence of James Deering, who came from a wealthy family that built its fortune on agricultural equipment. In 1953, the house was sold to Miami-Dade County. It is possible to visit the interior of the house. Each room is decorated in a different style. You can enjoy baroque, rococo, renaissance or neoclassical decorations.
Another particularity of this villa is the sumptuous gardens. The construction of the green spaces lasted for 7 years. And, I assure you that the result is bluffing. Outside, you will be able to stroll while observing fountains, statues, waterfalls, various varieties of flowers and aromatic plants.
View this post on Instagram
6. Jungle Island, the ideal wildlife park for families
Let's stay in nature a little longer. Going to the zoo is a very popular activity for families. I recommend a park located between South Beach and Downtown. It is a wildlife park with a wide variety of exotic animals. You can see lions, tigers, monkeys, parrots and even kangaroos. And a little bonus that will certainly please the children, it is possible to feed some animals.
7. Wynwood, the street art district of Miami
You like art? Then you will love Wynwood. Located in the north of Miami, this neighborhood has become a trendy place to visit. Imagine an art showroom, but under the open sky. You can stroll through the streets while enjoying the murals, scattered all over the neighborhood. Here, the artists are the masters. The walls are put at their disposal to allow them to express their art and pass messages. By the way, if you decide to visit it, I recommend you to go during the Art Basel festival. Artists often take advantage of this period to come and create new works or touch up old ones. You'll love it!
Activities to do outside Miami
As you can see, there is no shortage of things to do inside Miami, but there are places not far from the city that you can't miss. So, let's go for a little summary of the places to visit near Miami.
1. Everglades, in search of the Florida alligators
A few miles from Miami is a fantastic natural area for nature lovers: the Everglades. Famous for its alligators, the Everglades Park is a huge wetland ecosystem that you must visit.
Be careful with your eyes, during your visit, you can cross a multitude of animals: birds, snakes, bears, lynx, crocodile, panther and of course alligator. Moreover, the park has been classified as a world heritage site. Its total area is 6 000 km², impossible to see everything in one go. It's up to you to decide what you want to see.
2. Key West, one more paradise in Miami

You thought Miami was a paradise? Wait until you see Key West. It is the southernmost island of the United States. This little piece of paradise is located 90 km from Cuba. Although small, I recommend spending two days on the island to enjoy all its beauty. On this island, you will be able to visit the house of the famous writer Hemingway, enjoy a walk on the very lively main street Duval Street.

The must-see activity on the island is Southernmost Point. This is a huge buoy that marks the southernmost point of the United States. It marks the beginning of the Caribbean. And finally, how about a beautiful sunset on Fort Taylor Beach. This small beach with white sand and crystal clear waters will not leave you indifferent.

You have another good tip to add to this post? Send me a message !

Here are 10 must-do activities in and around Miami, for a stay that will be unforgettable, we promise!