I've used razors with blades or electric shavers, but my last purchase, I specify it because this article is not an advertorial, pushed me to give you my opinion on this incredible rechargeable electric shaver that is the Philips OneBlade. I use it as a beard trimmer but also as a hair trimmer.
I've always had a 3-5 day beard and in terms of beard trimming, it's equivalent to many electric shavers and that's not why I decided to introduce it to you. I love my beard but I'm not a fan of body hair, so saying goodbye to hair for a few days doesn't bother me at all.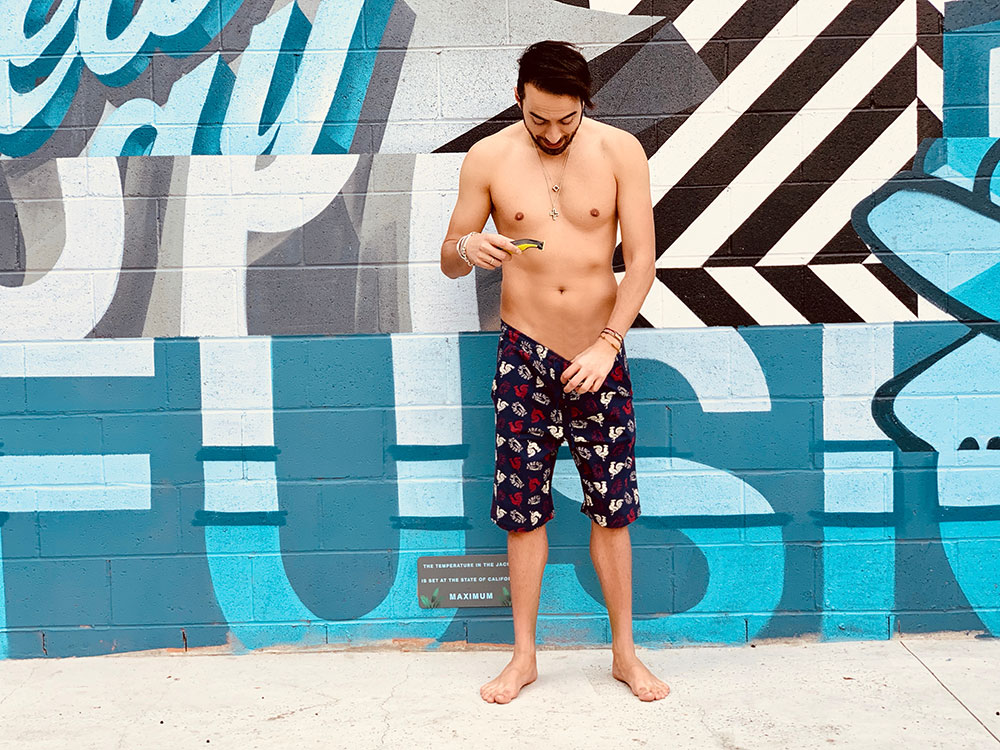 Philips OneBlade face and body: One shaver to get rid of all your hair!
You read that right! This multifunctional shaver is made for your face but also your body. I tested it on the contours of my face but also on several parts of my body to see if this very cheap shaver would convince me or not.
I ordered it one morning on Amazon, because I had tested it quickly at a friend's place, and I thought: here, not bad! Once I received my order, I decided to use it on several parts of my body: my torso, my legs, and I even shaved my entire pubic area.
My complete test of the Philips OneBlade
The grip is incredibly simple: light and ergonomic, it can be used anywhere on the body with ease.
I started with the chest, even though I don't have much hair. In 5 minutes and several passes, not a single hair was visible, my skin was clean as after using a razor or depilatory wax. If you have sensitive skin you will love this razor!
Then I moved on to the pubic area. This is an extremely sensitive area of a man's body, and when I started I wasn't very reassured, I was afraid of the accidental cut that would make me scream. 10 minutes later, not a hair, not a cut, no pain. At that point, I was totally won over by this razor.
Then I shaved my legs completely. Well, I wanted to test it out, but more importantly, I wanted to see the veins in my calves, I have so much trouble building them up that I needed a little motivation. You can laugh!
This is not a hair clipper, however if you have a very short haircut, you can definitely use it with the 1 or 3mm shoe. It's a precision trimmer so no risk again.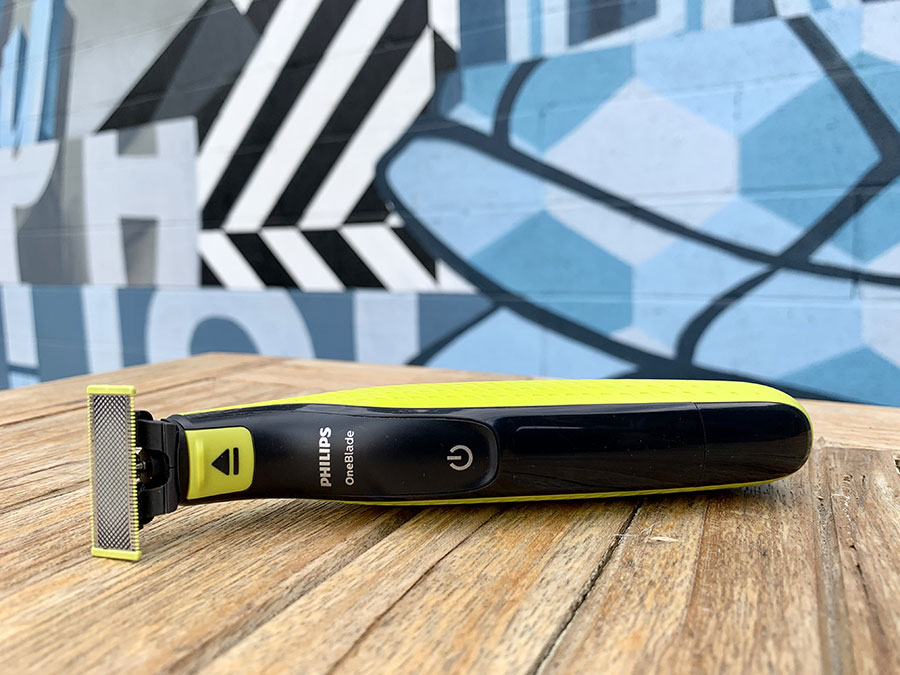 Pros of Philips OneBlade
This shaver has a contour tracking technology, if you like to trim your 3 day beard, you will love its precision
It has a double protection system, I never cut myself with it, having shaved all parts of my body.
Interchangeable tips (For a 3 days beard, with 1, 3, 5 mm)
Waterproof, so you can shave in the shower and easily clean under water
Cordless with 60 minutes of autonomy
Lightweight
A shaver head that allows a close shave
Allows dry shaving
Cons of the razor
It's good because you have to use one! So the only weak point I'll mention is the fact that you have to shave the same area several times to remove all the hair. Since I shave my chest, this razor leaves my skin clear and without any visible hair. Like a razor with blades, but without the risk of cuts, pimples or irritation.
Other weak point, it recharges completely in 8 hours, it is a little long as charging time I find.
How much does this OneBlade shaver cost?
I tested the Philips QP2520/30 electric shaver. This entry-level shaver is sold between 26 and 40 dollars depending on the stores and promotions, with 3 shaving heads and 2 shaving heads, enough to allow you to shave for 1 to 3 months, depending on the frequency of use. For me a very good value for money!
The pack I bought did not have a carrying case, which can be purchased separately. In any case, it is for me one of the best clippers I have had for trimming the beard and cutting the hair on my body.
Philips Norelco OneBlade Hybrid Electric Trimmer and Shaver, Frustration Free Packaging, QP2520/90
Rechargeable OneBlade can trim, edge, and shave any length of hair.
Trim it down - click on combs for a fast and even trim in all the right places
Edge it up - dual-sided blade for precise edging to line up your style easier than ever before
Shave it off - fast moving cutter to shave long hair, but not too close so your skin stays comfortable
Replaceable OneBlade lasts up to 4 months. (For best shaving experience. Based on 2 full shaves per week. Actual results may vary.)
Last update on 2023-06-06 / As an Amazon Partner, I make a profit on qualifying purchases./ Images from Amazon Product Advertising API

That's it! I hope that this review of this beard trimmers has helped you to make a clearer choice for your future purchase. Indeed, according to the parts of the body, that it the face and its beard, the intimate parts or the hairs of the rest of the body, all the clippers are not necessarily adapted on the one hand because the hairs are not necessarily the same.

The hairs are sometimes thinner or thicker, and on the other hand, in certain areas the skin is much more sensitive and the risk of cuts, irritations or even infection is real. To avoid an accident, when I use a new clipper I always do a test on a small area to be clipped or mowed and then I wait about 24 hours to observe the state of my skin.

This does not absolve you from using care products such as a beard oil to treat it, or a soothing body cream, because the friction of a clipper on the skin is usually followed by redness. Whether you like your hair or not, it's up to you guys!

Philips OneBlade, a shaver to trim your beard, shave all parts of your body, even your pubic area, and get a baby's skin, what do you think?