NOTE : This restaurant is closed and now a new restaurant is at the same address : Zen Kitchen.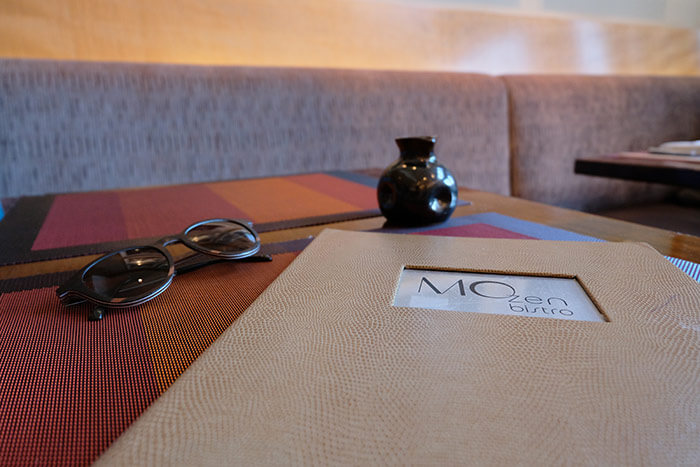 I particularly like this hotel which is located on the strip in Las Vegas. This is one of the only hotels in Las Vegas that does not have a casino and offers a completely calm and zen atmosphere all the way from the lobby to the bar and from the pool and the rooms.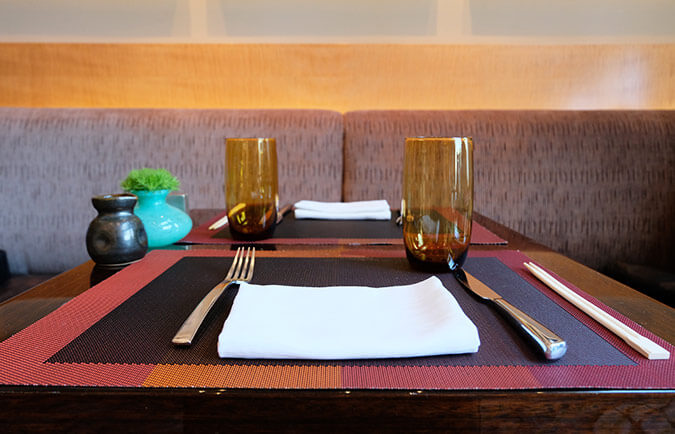 A gourmet restaurant in Las Vegas
Mozen Bistro endeavors on gourmet for the enjoyment of Asian food lovers.
A chef prepares a portion of the menu offerings for the dining room bar, including: Chinese and Japanese specialties of raw fish. But that's not all, this cuisine offers specialties from other parts of Asia such as India or Thailand.
Some dishes are a mix of flavors from different cultures, so every dish will be something new to discover if you decide to have lunch or dinner at the MOzen Bistro at the Mandarin Oriental.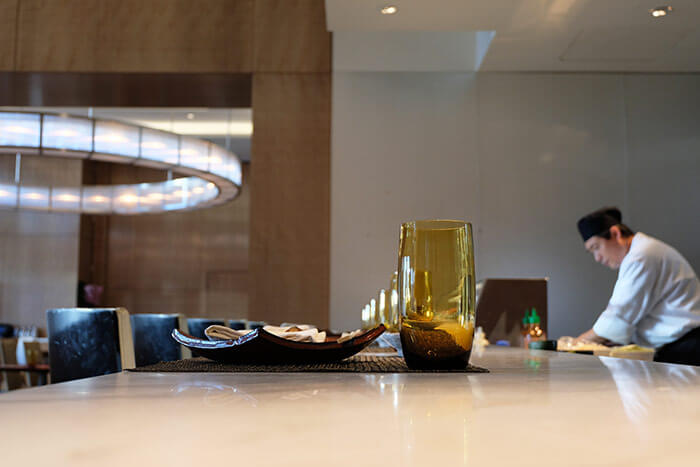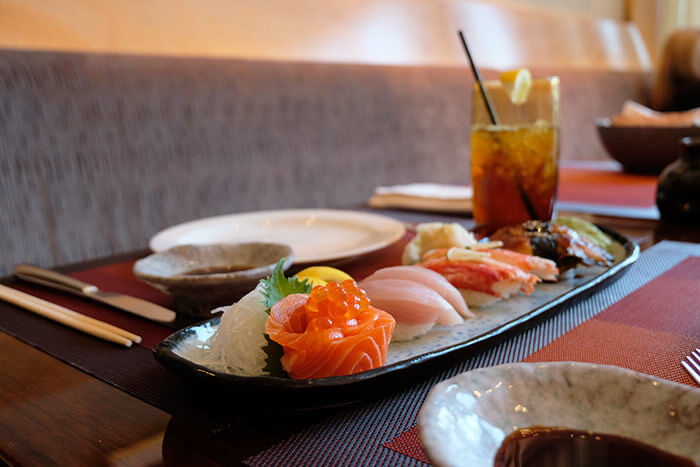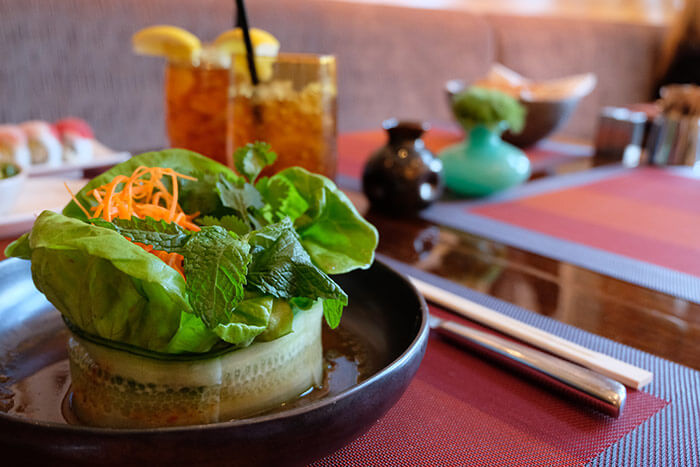 A Zen setting in a city that never sleeps
So if you think the city that never sleeps is New York, then let me tell you otherwise. The casinos, some nightclubs and even some restaurants are open 24 hours a day. Even though the city is quieter at night, it does not sleep.
Located on the 3rd floor of the hotel, MOzen Bistro is a great way to get away from the noise and crazy activities of Las Vegas.
The restaurant takes you to a totally quiet world, even the staff speaks softly so as not to disturb other nearby guests.
Mozen Bistro offers a wide selection of wines and cocktails, don't think twice to have an aperitif before dinner.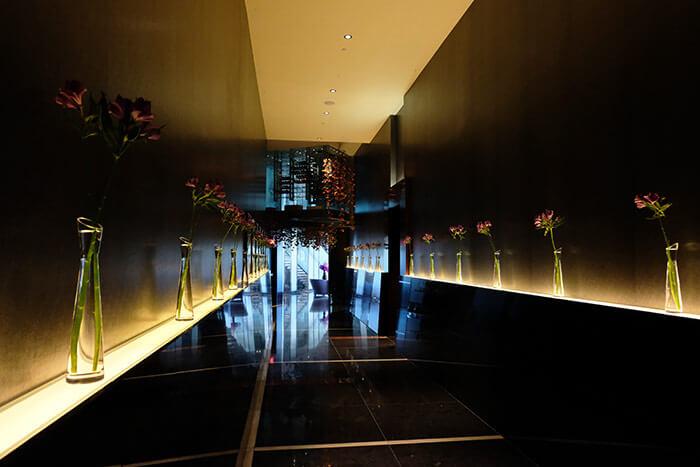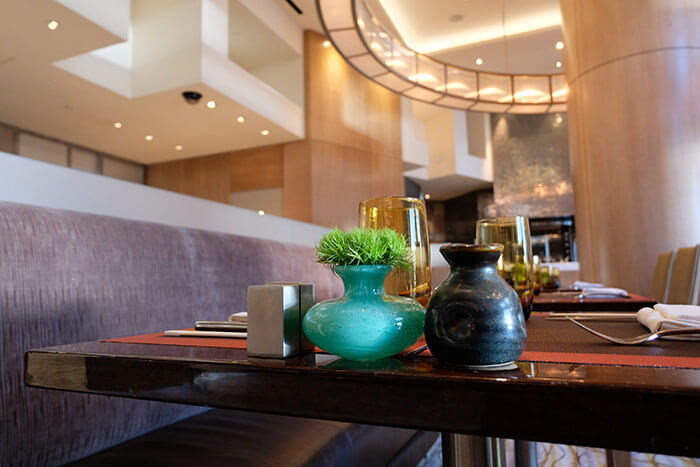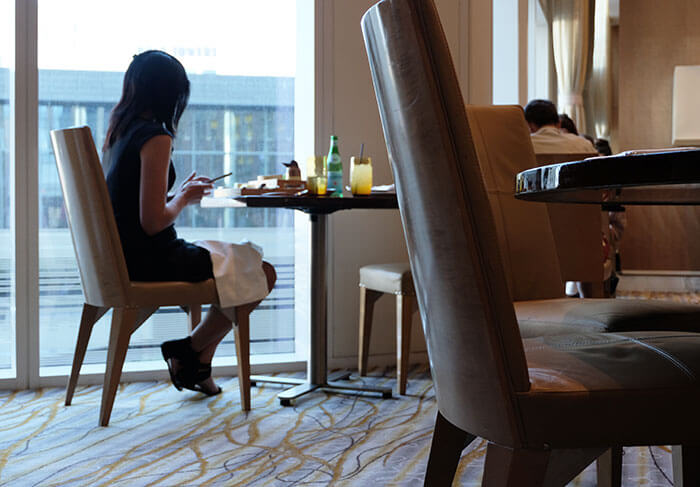 Fine desserts
Without knowing what to expect, I ordered the restaurant's speciality: The strawberry macaroon.
Big surprise when they presented my dessert: A large beautiful pink macaroon with a cotton candy hat, all decorated with sorbet, cream, and a white chocolate ganache.
I recommend this place as part of lunch with friends, breakfast or to have dinner with a date, but plan accordingly since the restaurant closes at 10PM every day of the week, so plan to dine early.
If you stay more than a weekend, please read my post about crazy things to do in Las Vegas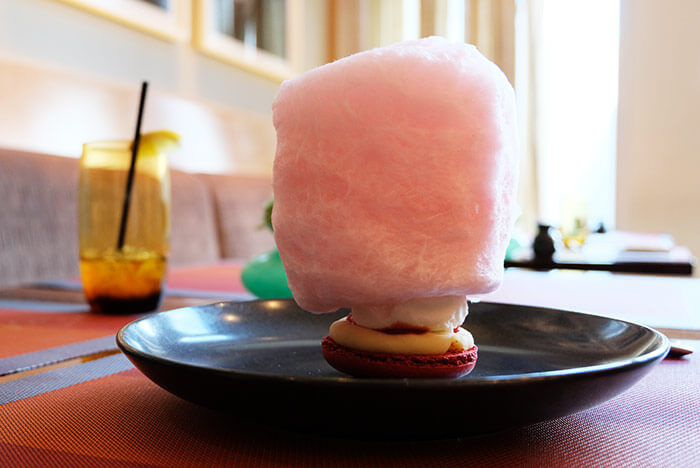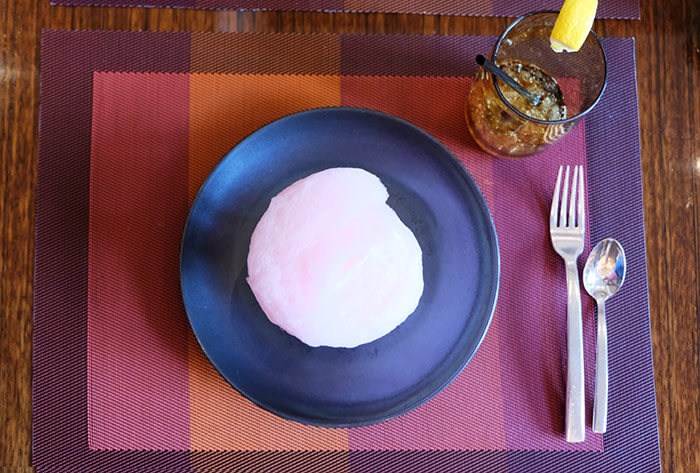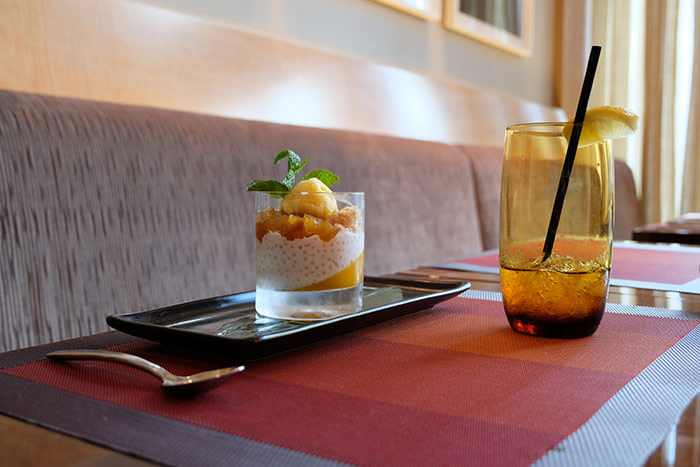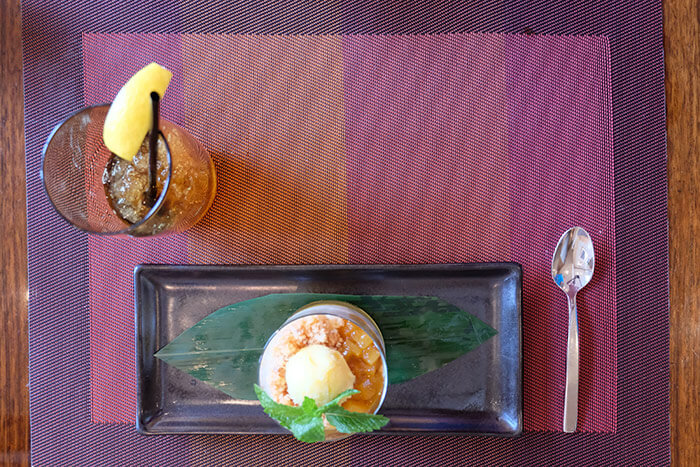 Mozen Bistro is now Zen Kitchen

As I mentioned at the beginning of this post, Mozen Bistro is no longer open at the Mandarin Oriental Las Vegas. The hotel is now Waldorf Astoria Luxury Las Vegas Hotel, a part of Hilton Group.

Zen Kitchen offers fresh and seasonal American Food.

Located on the 3rd floor of this discreet hotel, discover the Mozen, which I think is one of the best restaurants in Las Vegas.