Ever notice how seemingly simple product choices suddenly explode while you're not looking? One day you're sure you're using the best product for you—your deodorant, for example—and not putting much thought into it, and the next, you're standing in the drug store staring down all the other options available.
Suddenly you're not so confident in your go-to brand. What if there's been something better all along, and you're missing out? Well, good news for you! I've compiled a list of the 14 best deodorants for men, complete with a guide for picking the best one for your needs, no matter you shave or not your armpits!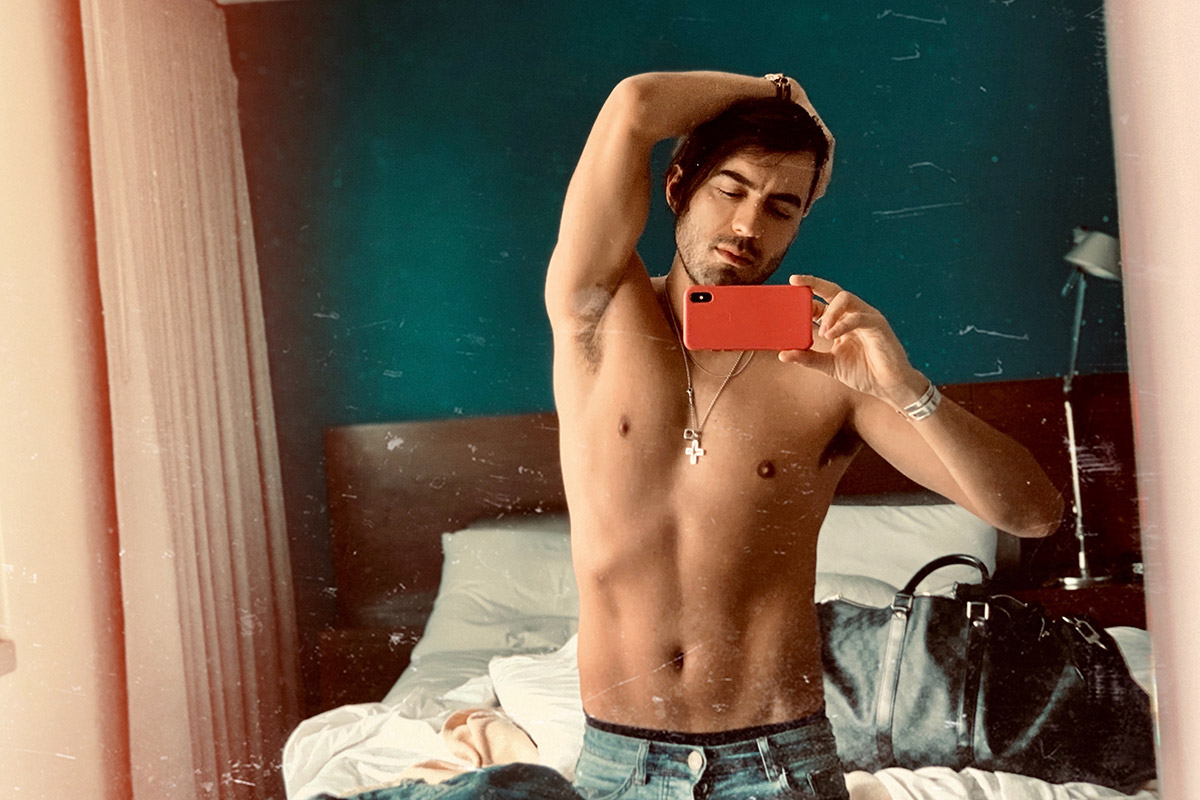 The Selections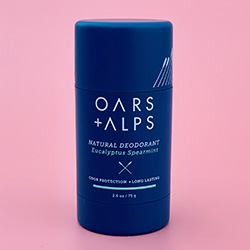 Oars + Alps Natural Deodorant in Fresh Ocean Splash
This natural-ingredient based stick uses corn starch as its sweat-absorbing base, and guides its users through a 5-week period of "detox" to come off typical antiperspirants. With 500+ 5-star reviews on its site alone, it appears that its fan base approves.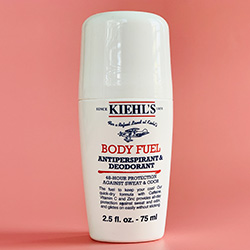 Kiehl's Body Fuel Antiperspirant + Deodorant
Kiehl's claims that their roll-on products offers protection from both sweat and odor for a whopping 48 hours! Plus, it's full of good-for-your-skin ingredients like caffeine, vitamin C and zinc. Just be sure to give it ample drying time to absorb before getting dressed—some users complain about the stickiness that this simple practice wards off.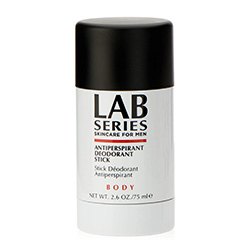 Lab Series Antiperspirant Deodorant Stick
Men who are sensitive to fragrances will appreciate this no-nonsense brand, and its noticeable lack of scent. Supplied as a roller, it goes on clear and users appreciate the lack of "yellow pit" stains on lighter clothes.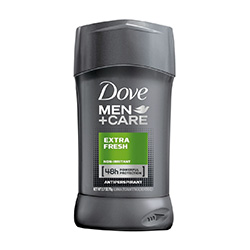 Dove Men+ Care Antiperspirant
Being a well-known brand, Dove can be found almost everywhere you look, from grocery markets to drug stores shelves, making it an easy and convenient choice.
Mass-marketed brands like this also prove to be the most affordable selections, and most people are familiar with the universal scents that Dove uses with their other toiletry products. For the more environmental-conscious man, it's important to know that this is an aluminum-containing choice.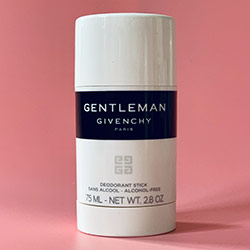 Givenchy's Gentleman Deodorant Stick
Alcohol-free and promising "notes" of lavender, leather, and patchouli, this is another personal care product that can double as a cologne on the fly.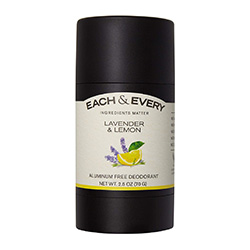 Each + Every Deodorant
One of the more expensive of the selections, Each + Every deodorant comes from the most highly-respected company on an environmental perspective. It's free of toxic ingredients, backed by the EWG, and even vegan-friendly. What you'll trade for its warm and fuzzy buying experience is a higher price-point and less convenient availability.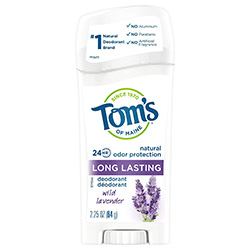 Tom's of Maine Wide Stick Deodorant
One of the most popular among the natural deodorant selections, you'll generally be able to find Tom's of Maine most places you look. What you may trade in this stick being aluminum and fragrance-free is a slightly lower effectiveness. Which means for the higher price tag, you could be applying more frequently than you had hoped and going through it faster than other brands.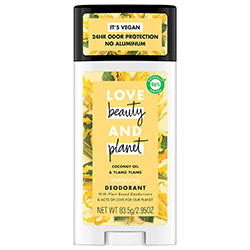 Schmidt's Sensitive Skin Deodorant, tea tree
Paraben and phthalate-free, this deodorant uses essential oils for fragrance rather than artificial ingredients, an appealing option for many sensitive-skin and/or ingredient-conscious customers. Less available than other brands, you can reliably find it through Amazon, or on the company's own website, but expect to pay for its more relatively obscure status.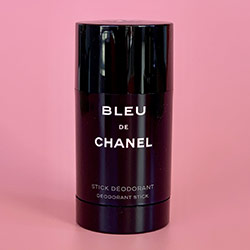 Blue de Chanel Deodorant Stick
A fan favorite of the luxury deodorant brands, Chanel makes a solid product for men who prefer a stronger scent, (and one that can also be used as a cologne). Also available as a spray, I prefer the stick version for its longer-lasting potential.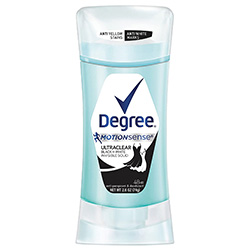 Degree UltraClear Black+White Dry Spray Antiperspirant Deodorant
A great choice for active men, this spray goes on clear and dries quickly. Per the company's description, it utilizes "MotionSense design" meaning microcapsules release even more deodorant protection during periods of activity. For its moderate price tag, you may be put off with its packaging—being a spray means recycling the can is not an option and also that it contains potentially damaging chlorofluorocarbons.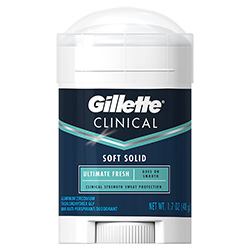 Gillette Clinical Soft Solid AntiPerspirant Deodorant
Probably the best contender for those among us that sweat the most. This deodorant has both a strong masking scent (similar to other Gillette products, like its shaving creams) and the ability to keep you drier, longer. These features comes with a higher price point than most other drug-store brands, plus the knowledge that Gillette is not generally well-regarded for their environmental considerations.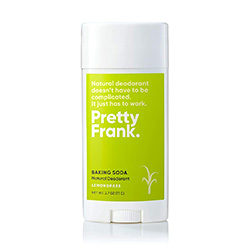 Pretty Frank Baking Soda Deodorant
This deodorant uses a slightly different concept: a paste that comes in a jar and must be applied by hand. While this lets you control the exact amount of coverage you need, some men may find this hands-on approach off-putting. But for the price and effort, your pits will be treated to moisturizing shea butter and coconut oil, rather than aluminum-based ingredients.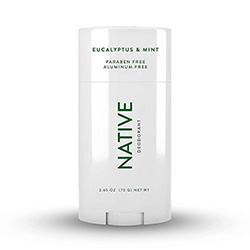 Native Deodorant
If you've got a token hippie friend, chances are you've heard of Native deodorant. Full of only natural and "woodsy" ingredients, Native has quite a large and loyal following, despite some reports that it stains clothes. Buyer beware—it's best to purchase directly from Native, or another reputable store, since instances of counterfeit products have been reported.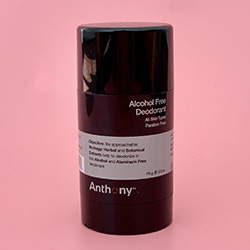 Anthony Alcohol-Free Deodorant
Besides being alcohol-free, it's also aluminum-free and botanical-based. This Anthony brand deodorant has a cooling effect, and promises to make you "approachable." It's also manufactured in the USA, and portions of proceeds are donated to non-profits working to eradicate prostate cancer.
How to choose between deodorant and antiperspirant?
By definition, a deodorant acts to control odor, while antiperspirants keep you from sweating. Many men find the combination of the two to work best for them.
One note about antiperspirants—one of the trending topics up for debate in the toiletry world is whether or not aluminum is a risky ingredient to use on a daily basis. Often contained in antiperspirant products to aid in blocking sweat glands, aluminum has some weak linkage as being a carcinogenic. However, all available research to date does not support this as a causal relationship.
Ingredient lists and what to watch for
Two ingredients often approached with a bit of side eye these days are parabens and phthalates. Both have caught the attention of ingredient-conscious consumers for their potential to affect hormones in the body.
Phthalates are chemical compounds found in numerous plastics, household goods, and personal care products. They're designed to make products more pliable, and in recent years, some evidence has shown that an accumulation in the body can disrupt androgen, a type of sex hormone. The overlying concern here is that their use may affect male fertility.
Parabens, on the other hand, are chemical preservatives long used in the preservation of many toiletry products. Some studies have shown that parabens can accumulate in bodily tissues and perhaps mimic certain hormones, but what effect this truly has on one's health has often been misinterpreted. (Not having a product properly preserved, on the other hand, almost certainly guarantees nasty outcomes.)
Allergy potential
Certainly any product you apply day in and day out has the potential to be an irritant to your skin. Even one seemingly innocent ingredient like 'fragrance" can actually be a combination of many different (and unlisted) ones, leaving a large window of possibilities for irritation.
If you are someone with more sensitive skin, make sure you read up on ingredient lists carefully, even visiting the company's website for the fine print, before making your selection.
Can it keep up?
Deodorants come in so many forms these days there's no need to put up with a product that doesn't meet your needs. Put off by the way a stick…"sticks?" Choose a gel version that glides on easier, or even a spray. Need to leave it in your gym bag but afraid of what the temp changes might do to a spray can? Go with a stick or gel. You get the idea.
Corporate considerations
Today's consumer isn't just after a solid product. Men want to know that the company they are putting their purchasing power towards aligns with their values, too.
Here's one easy way to assess a company's reputation: check for a "B Corporation" logo. Companies that are designated in this way must comply with stricter environmental and fair-trade policies.
Money, money, money!

There's more to consider than just how much one single deodorant/antiperspirant costs. How quickly you run through it may determine how much it will eat into your budget as well.

Many men keep multiple deodorants on hand at a time—one in a gym bag, one at a significant other's…plus a back-up, because who wants to ever run out of their deodorant? No one, that's who.

My Top of the 15 Best Deodorants for Men, to Keep You Smelling and Feeling Fresh All The day guys !

//php comments_template();?>