Gentlemen, have you ever heard of the Lelo Loki Wave 2? Far from prejudices and stereotypes, this object is specially designed for male pleasure. Long gone are the days when intimate sex toys were reserved for women. Today, the trend is towards gender equality, even in the realm of intimacy.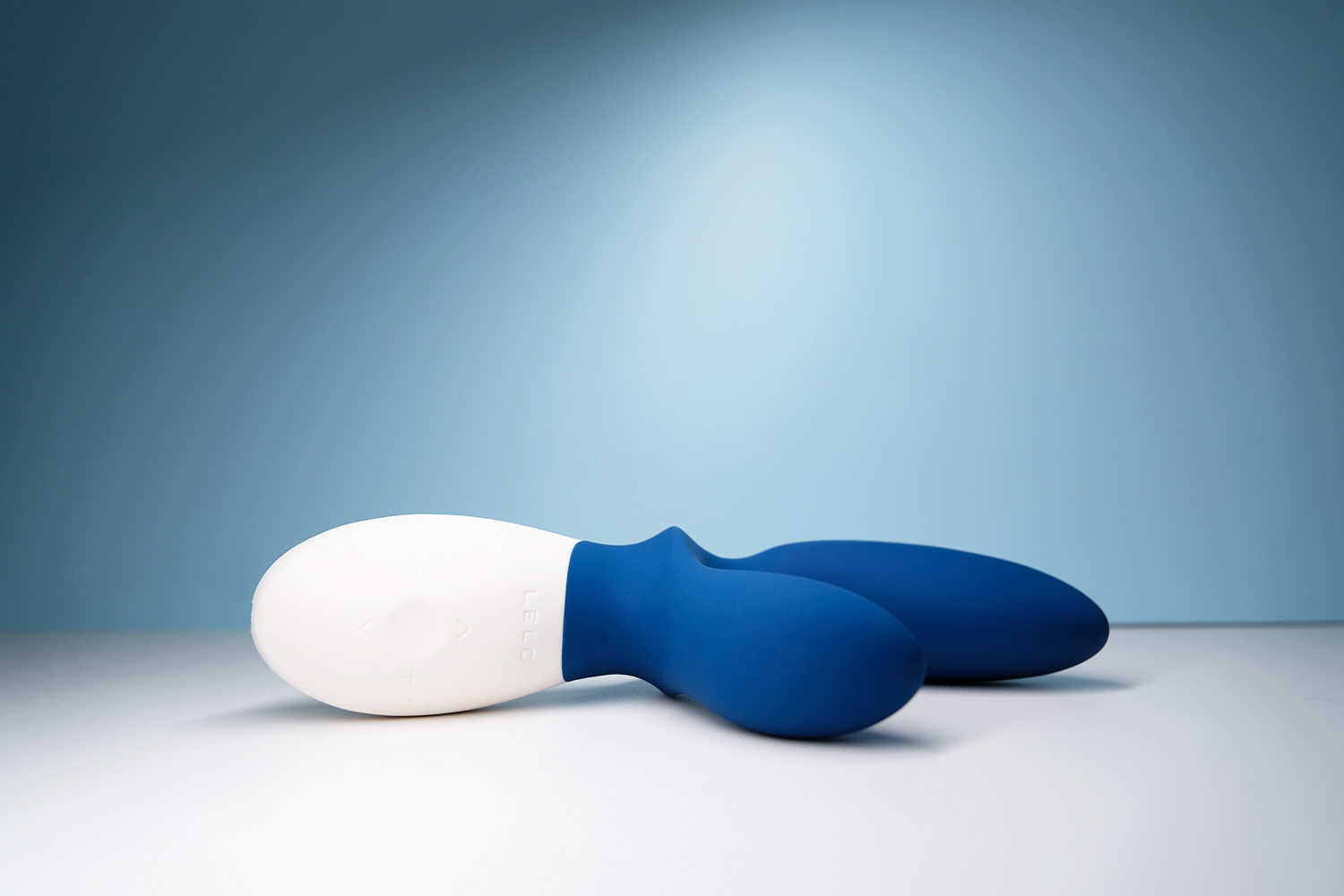 A revolution for male pleasure
The Lelo Loki Wave 2 is much more than just a gadget. It's a revolution in male pleasure. Featuring WaveMotion technology, it's designed to deliver intense stimulation. Its ergonomic shape, designed with the user's comfort in mind, makes handling easy and precise.
The special feature of Lelo Loki Wave 2 is its ability to precisely target the male P-spot, also known as the prostate. This gland, located in the lower abdomen, is extremely sensitive and its stimulation can generate intense sensations of pleasure. Thanks to its ergonomic shape and WaveMotion technology, the Lelo Loki Wave 2 provides precise, tailored stimulation, reproducing the movement of a finger moving back and forth. It's this targeted action that makes the Lelo Loki Wave 2 an unrivalled tool for exploring and discovering new dimensions of male pleasure.
The intensity of the vibrations can be adjusted to suit your preferences, from the gentlest to the most intense, for a tailor-made experience.
A sleek, elegant design
In addition to its performance, the Lelo Loki Wave 2 is a true jewel of design. Its sleek, elegant look is sure to win you over. Available in a range of colors, it's also waterproof and rechargeable, so you can use it in a variety of situations.
It's made from high-quality, hypoallergenic, skin-friendly materials. Its soft-touch surface makes for a pleasant user experience. You'll be impressed by its discreet sound, a valuable asset for your privacy.
The Lelo Loki Wave 2 has been designed with discretion in mind. Its subtle shape doesn't immediately suggest its function, so it can be stored or transported without attracting attention. What's more, it features a transport lock function that prevents accidental activation. So you can take your Lelo Loki Wave 2 with you, discreetly, for moments of pleasure wherever you are.
User feedback
If you're still hesitating to take the plunge, you should know that feedback from Lelo Loki Wave 2 users is more than positive. Many praise its ease of use and the intense pleasure it provides. They also appreciate its long operating time and the fact that it's rechargeable, making it a long-lasting product.
Some users even say that this toy has changed the way they think about pleasure and their own bodies. The Lelo Loki Wave 2 has helped them discover new sensations and feel more comfortable with their sexuality.
Why choose the Lelo Loki Wave 2?
As you can see, the Lelo Loki Wave 2 is not just a toy. It's an investment in your pleasure and well-being. It offers a unique experience, tailored to your needs and desires. It's the ideal companion for your moments of relaxation, alone or together. So, gentlemen, will you dare?
Don't hesitate, the Lelo Loki Wave 2 is the accessory you need to spice up your everyday life. Don't underestimate the importance of male pleasure and give your body the attention it deserves. The Lelo Loki Wave 2 opens up a whole new dimension of pleasure. Will you dare to take the plunge?
Dare, gentlemen, and have fun!
The Lelo Loki Wave 2 is a must-have for male pleasure. It combines elegant design, cutting-edge technology and user comfort to deliver a unique experience. It's a real playmate that adapts to your desires and lets you discover new sensations.
Bottom line

More than just an object, it's an invitation to explore your intimacy, get to know yourself better and open up to new forms of pleasure. Gentlemen, it's time to break taboos and dare to explore new dimensions of pleasure. The Lelo Loki Wave 2 is not just a toy, it's a revolution in male well-being. So go ahead, dare to experience it. You won't regret it.

Discover the Lelo Loki Wave 2, the must-have for male pleasure. Combine cutting-edge technology, design and new sensations.