Regardless of age or gender, people today are increasingly concerned about their physical appearance and the care they give to their face and body.
This trend is fueled by advertising images that emphasize a youthful, slender appearance, as well as by scientific research that has produced increasingly effective products designed to meet environmental criteria. Kiehl's Calendula Herbal-Extract Toner, as I'm about to show you, is part of this approach.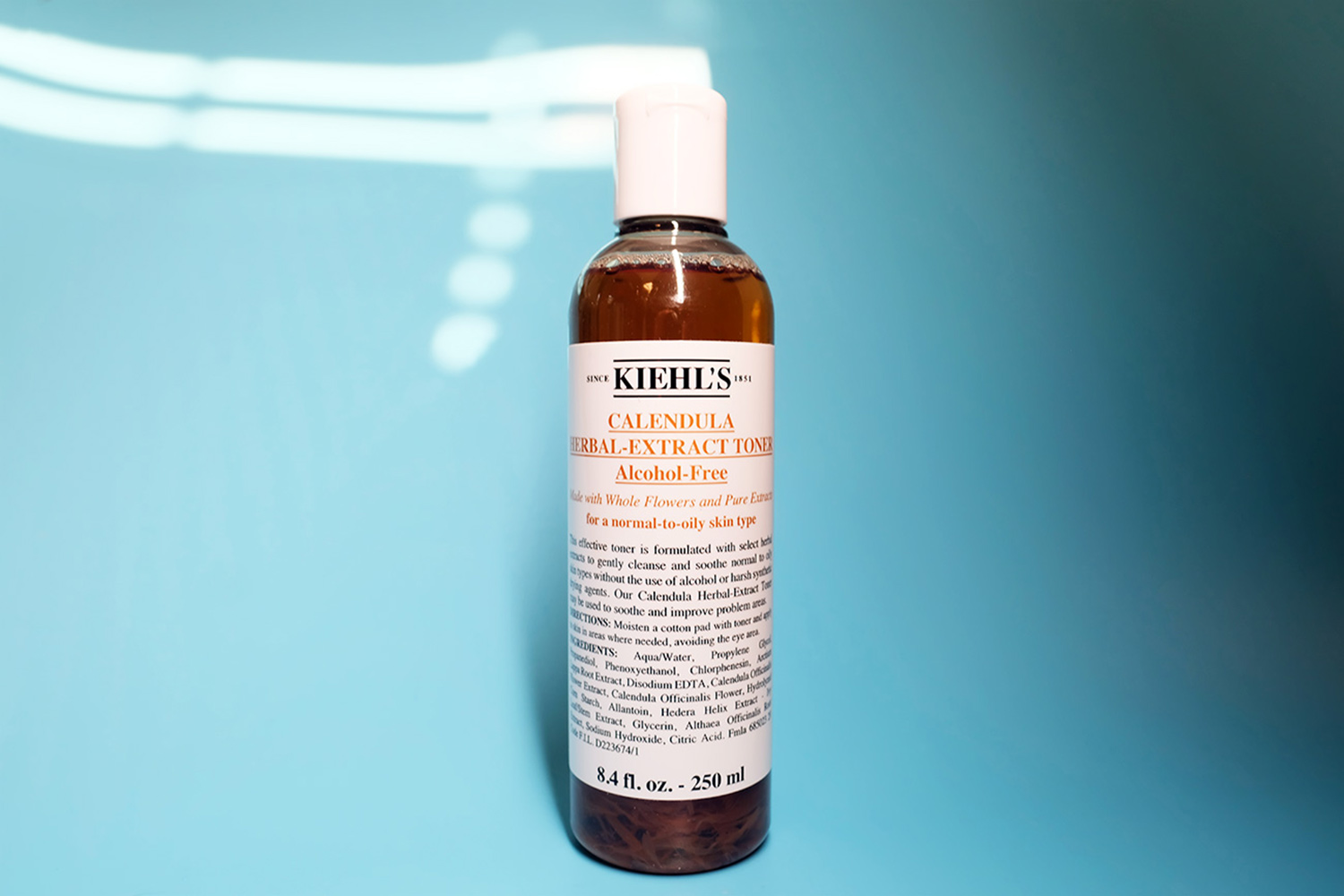 Calendula is one of Kiehl's flagship products
Kiehl's began using calendula petals in its cosmetics back in the 1960s. Nevertheless, the soothing virtues of this plant were already known in 12th-century China, where it was mainly used for medicinal purposes. The first product created by the company was toner, which has been an enduring success ever since.
However, to further enhance the effects of this toner, the company revisited it and came up with the even more effective Calendula Herbal-Extract Toner.
This new toner remains very popular, with many bottles sold every minute worldwide. So I urge you to join in this craze and try out the benefits of this cult product for yourself.
Calendula's specific features are highly targeted
This southern plant, orange in color, is highly fragrant. It is used both in medicine and in cosmetic research. All Kiehl's products are made from hand-picked petals and calendula extracts.
Calendula not only has soothing properties that combat skin discomfort, it also significantly improves skin quality and even reduces certain signs of aging.
Calendula Herbal-Extract Toner is ecologically responsible
The effectiveness of this toner is such that it belongs to the permanent collection of the National Museum of American History, where it is on display, and is therefore, in a way, part of America's heritage.
Suitable for both normal and oily skin, this product contains no alcohol, so it doesn't dry out the skin. It does, however, contain whole flowers and calendula extracts. Likewise, it is essentially created from natural products, without colorants or silicones…
This toner has many benefits
Of course, its first use is to cleanse the skin, without aggressing it. It also provides real freshness while preserving the skin's natural hydrolipidic balance. Its use is recommended even for sensitive skin. This product not only soothes the skin, it also tones it and brings a feeling of well-being to its user. I therefore advise you to give it a quick try.
A precise ritual is adapted to this toner
Calendula Herbal-Extract Toner is used on cleansed skin. Next, wipe a cotton pad soaked in the toner over your entire face, paying particular attention to areas with imperfections. The eye area should be carefully avoided. This process should be repeated morning and evening.
Kiehl's calendula line includes other products

In fact, to complement the benefits of Calendula Herbal-Extract Toner, you can try the other products in this calendula line. Calendula Serum-Infused Water Cream and Calendula and Aloe Vera Mask also moisturize, tone and soften your skin. Combined with the toner, these two products are even more effective.

Soothing Tonic Kiehl's Calendula Herbal-Extract to gently cleanse and soothe the skin. Natural formula for a refreshing routine.