Pollution is a scourge that affects not only our environment, but also our health. Indeed, pollutants in the air often provoke unpleasant skin reactions and alter the quality of our skin. That's why it's essential to adapt your beauty routine to protect your skin from external aggressors.
Among the skincare products recommended to reinforce the skin's natural protective barrier against urban pollution is Dior's Off/On Mousse. This foam gently cleanses the skin while effectively eliminating impurities accumulated during the day.
What are its advantages over similar products on the market? How do I use this product every day? Today, I'm exploring all these questions with you, to help anyone concerned about preserving the radiance and health of their skin to take full advantage of the potential offered by this revolutionary product!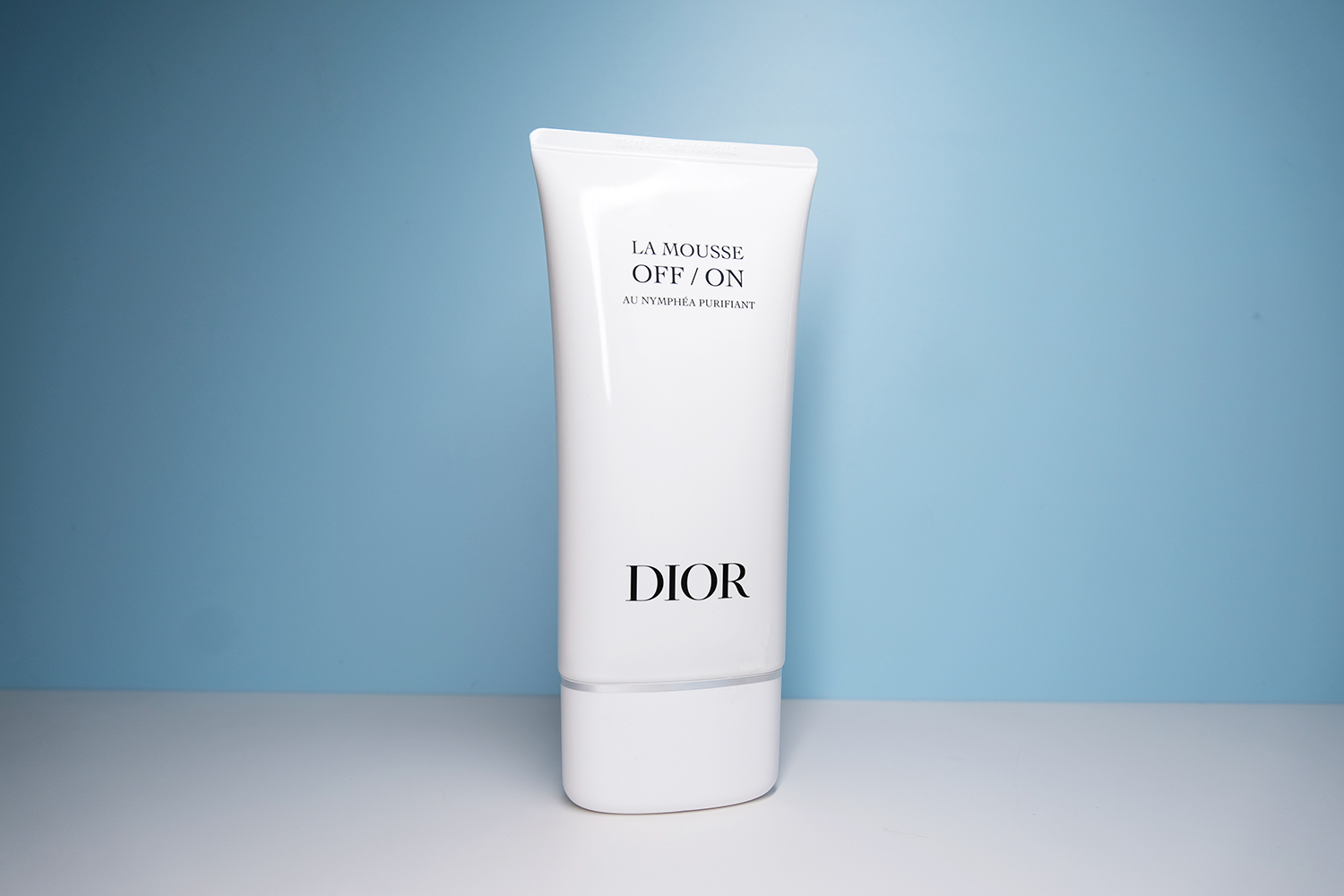 What exactly is Dior Mousse Off On?
Dior's Mousse OFF/ON is an innovative facial cleanser with dual action to protect and strengthen the skin. This cleansing foam has been formulated by Dior experts to effectively remove impurities and excess sebum while preserving the skin's moisture and barrier function.
This cosmetic contains natural ingredients such as purifying water lily from the Dior gardens, known for its detoxifying and purifying properties. This plant eliminates 99% of fine particles from urban pollution, while limiting their harmful effects on the skin's cell membrane. What's more, this cleansing foam also contains soothing floral water from cornflower, which helps reduce feelings of discomfort in skin weakened by external aggressors such as pollution and heavy metals.
Why is OFF/ON foam a real revolution in the tube?
This mousse, straight from the Dior laboratories, is unique in that it is a genuine anti-pollution treatment offering dual action. It effectively eliminates all traces of impurities while simultaneously preserving skin integrity, thanks to a formula that respects the pH naturally present in our epidermis. With OFF/ON foam, the brand has set the bar very high. The brand has brought to market a luxurious product that combines effectiveness and comfort for our skin, while respecting the environment thanks to its natural formulation.
How do I apply the product for optimum use?
Personally, I find that to get the best benefits from this cosmetic, it's important to scrupulously follow the steps recommended by the brand. To do this, take a small amount of foam and add a little water to create a foamy texture in the palm of your hand. Next, gently apply the product in circular movements all over your face, not forgetting your neck.
Rinse thoroughly with water. I've found that this removes all impurities from the skin. To finish your beauty ritual, gently pat your skin with a clean towel or dry cloth. Following this method every morning and evening as part of your daily cleansing routine will not only leave your skin healthier, but also brighter, thanks to the active ingredients contained in this cosmetic.
Final word of advice! To avoid altering the cleansing properties of Dior OFF/ON foam, it should be stored at temperate temperatures.
Bottom line

As you can see, pollution is a real scourge for our bodies and our skin in particular. The latter, which is in the front line, is unfortunately affected by impurities and pollutants in the air. Dior understands this, which is why it has developed Off/On Mousse. The latter is an innovative solution to counter the negative effects, thanks to its respectful natural formula.

By following the recommended steps for daily use, you can achieve healthier, more radiant skin, while protecting it from external aggressors such as urban pollution. So why not adopt this revolutionary mousse today?

Looking for a product to purify and detoxify your skin? Here's how to make the most of Dior Mousse Off/On!