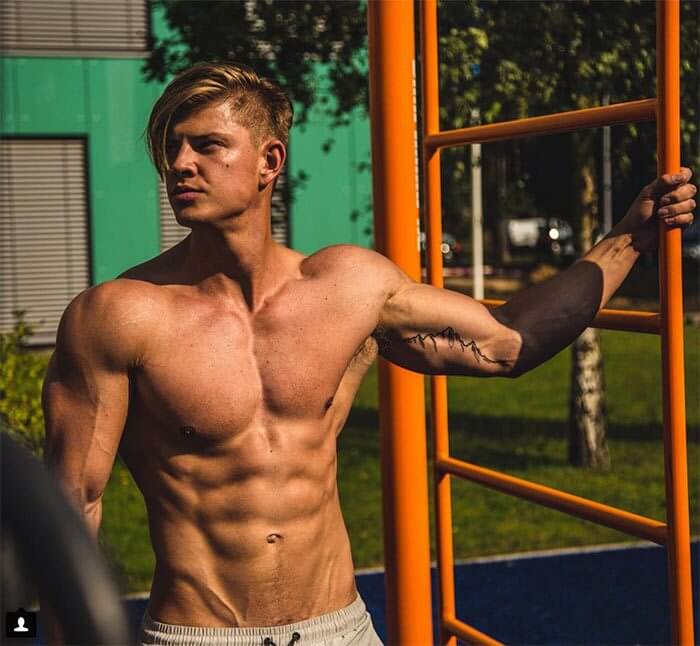 Now you know how to build your shoulders, you have to know how to build your biceps easily and have superman's arms! It will be necessary to be patient, conscientious and constant in its training.
To help you work your arms, I have selected 2 videos published by fitness coaches that will explain step by step how to develop the muscles of your arms. Do not forget that beyond training, a daily protein intake is needed to help your body build muscle.
Work your biceps without weight training equipment
The  coach Mike goes in his video to explain how to strengthen your arms without going to the gym and without weight training equipment.
And yes, no more excuses because you can do it everywhere and regularly to get results and see your arms grow. The icing on the cake, you will see one day your first vein!
How to have big biceps?
Damien Patrick loves to boom with his ultra-motivating tips and programs for beginners looking to make their arms bigger.
Nutrition, bodybuilding exercises, a cocktail to help you evolve, become huge and dry. Let's take few minutes to learn how to get bigger biceps :
Program to strengthen your biceps and triceps
Based on 2 arm workouts per week, here are 2 easy to do modules:
Training 1
Curl bar: 4 sets of 8 repetitions
Curl dumbbell on incline bench: 3 sets of 10 reps
Dips: 6 sets of 20 repetitions
Training 2
Curl dumbbell sitting: 4 sets of 10 repetitions
Curl bar Gironda: 3 sets up to failure
Triceps high pulley: 4 sets of 6 repetitions
Triceps against a support (for example a wall): 3 series until the failure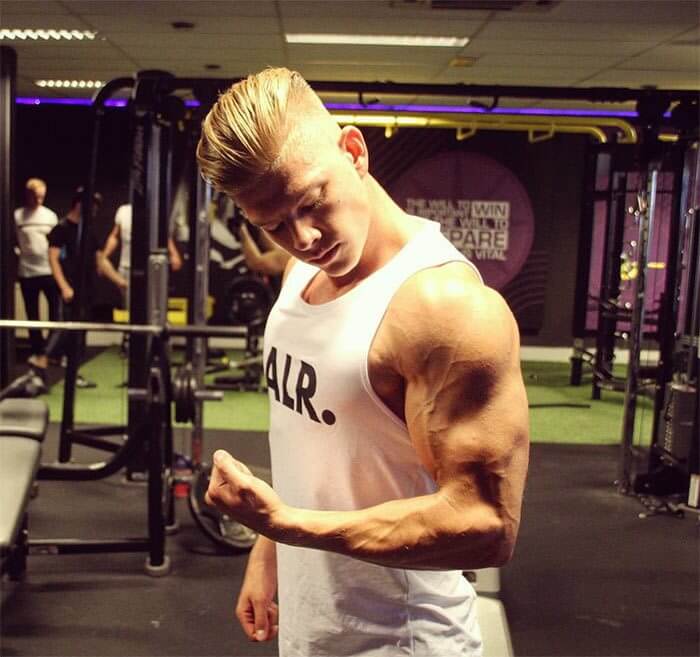 Photos : Student Aesthetics

Video tips from sports coaches to build up your biceps easily and finally have huge arms like superman.