You've probably been through a period when your hair wasn't in the best of shape. Limp, dull, lacking in strength – in short, ugly. So you're wondering how you can give your hair a boost. Among the many products on the market, there's one that's been getting rave reviews: the regenerating mask with prickly pear oil from the Christophe Robin rituel régénérant range. Let's find out why.
The product in detail
As the name suggests, this is a hair mask concocted by renowned Parisian colorist Christophe Robin. The hair professional's credo: to offer natural formulas highly concentrated in active ingredients of natural origin that work quickly and effectively. The products are also suitable for vegans.
In this case, we're talking about prickly pear seed oil, a rare ingredient with a variety of actions on paper. Known for years for its antioxidant and regenerating virtues, the oil is said to nourish the hair to the best of its ability, restoring its strength and helping it fight the free radicals that accelerate cell aging. To this is added a restorative agent that restructures the hair. The creator has added Inula flower extract, which plays a role in preserving and reviving hair color.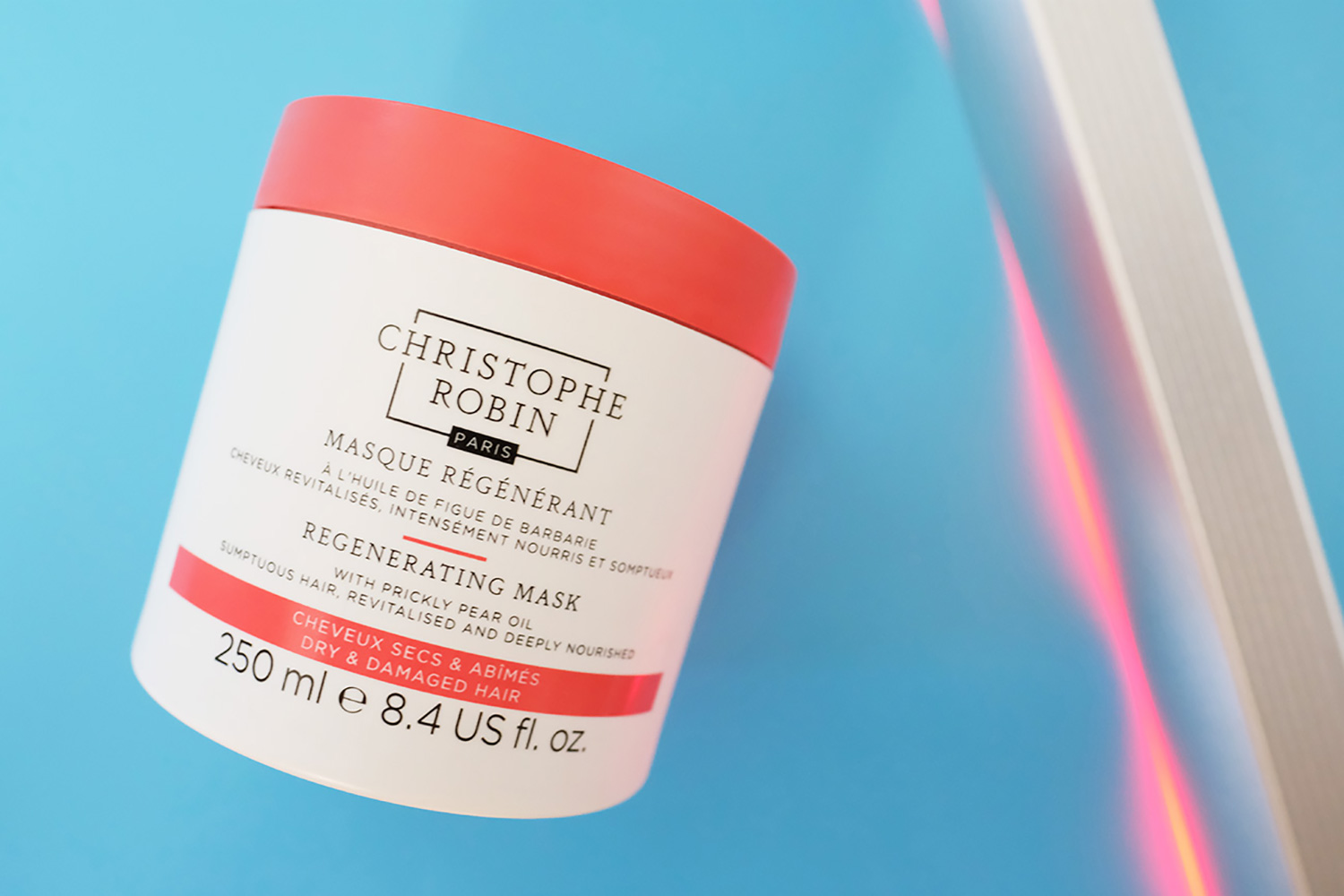 The product also provides lipids (vitamin F complex) to erase unsightly split ends and nourish hair to prevent breakage. The promised result is healthy, shiny, frizz-free hair thanks to plant ceramide extract. The promise is that hair will be supple, light, in shape and normally more beautiful. The mask also has a stimulating effect on the scalp.
The formula is fast-acting and lasts over time as you use it.
Shall we give it a try?
That's all there is to it. But does it really work? It's time to give it a try and get a better idea. The product is ideal for anyone who doesn't like wasting time caring for their hair. Wasting time making a mask can be tedious. But when there's an emergency, you have to react!
Ideally, I advise you to use the mask with the shampoo from the same range (but it's not compulsory!). Apply the mask after each shampoo. Simply apply a small amount to wet hair and massage into scalp and hair. Wait five minutes before rinsing.
The texture of the product is smooth and pleasant. The scent is very slightly sweet and quite powerful. Very delicate noses may be bothered, as the scent remains quite present even after the mask has been rinsed off.
At first, you may be disappointed. In fact, it is noted that results are immediate! Obviously, after the first use, no effect is observed. Hair remains limp and not particularly shiny. But by the third use, they look more beautiful (yes, it's possible!). So it's time to continue, and in the end, we have to admit that it works!
And the results promised by Christophe Robin Paris?

After a good month's use, hair looks healthier. They really do shine more and are more supple. On one condition, however: don't use too much product. Otherwise, hair remains sticky.

On short hair, the result is undoubtedly effective. It's more supple and has more volume. It's not weighed down. Over time, use can be spaced out. But if you're patient, you'll see results. Hair is thicker and more beautiful.

Be careful, though, if your hair is greasy, it will be even greasier! So not great. But it does its job on dry, devitalized hair.

If you have tired, dull hair, how good is Christophe Robin's regenerating mask with prickly pear oil?