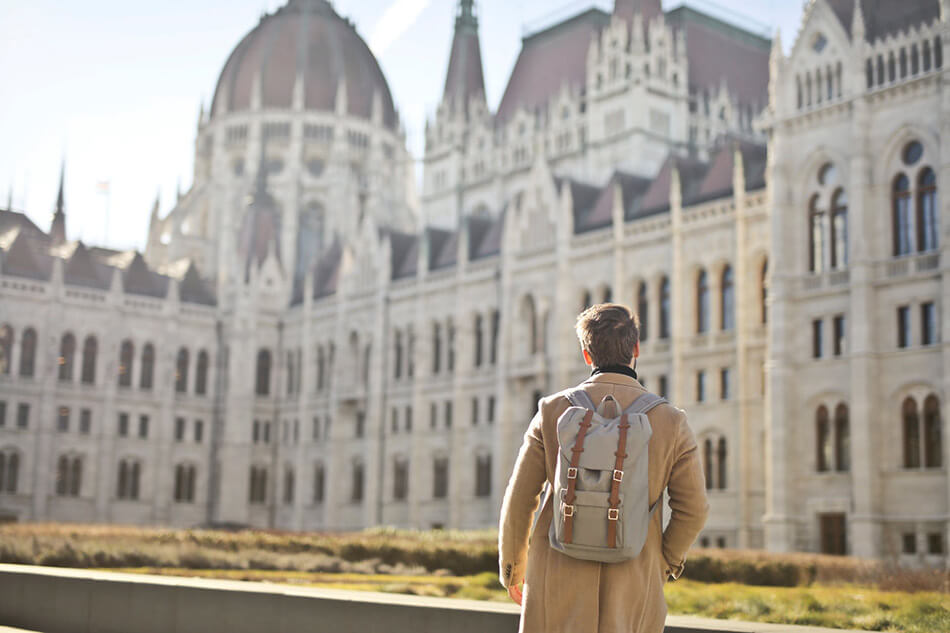 I know what you'r thinking. How could a backpack ever complement a sleek and classy-looking suit? Well, in case you didn't know, sports backpacks aren't the only available type on the market.
If they were, that would mean that businessmen and other classy men alike would be stripped off of the opportunity to utilize the very much practical concept of a backpack.
Therefore, it's worth knowing that there's a myriad of fine backpacks for classy men out there. Most importantly, they look amazing when combined with a suit. Here are our top five picks:
Saddleback Leather Simple Backpack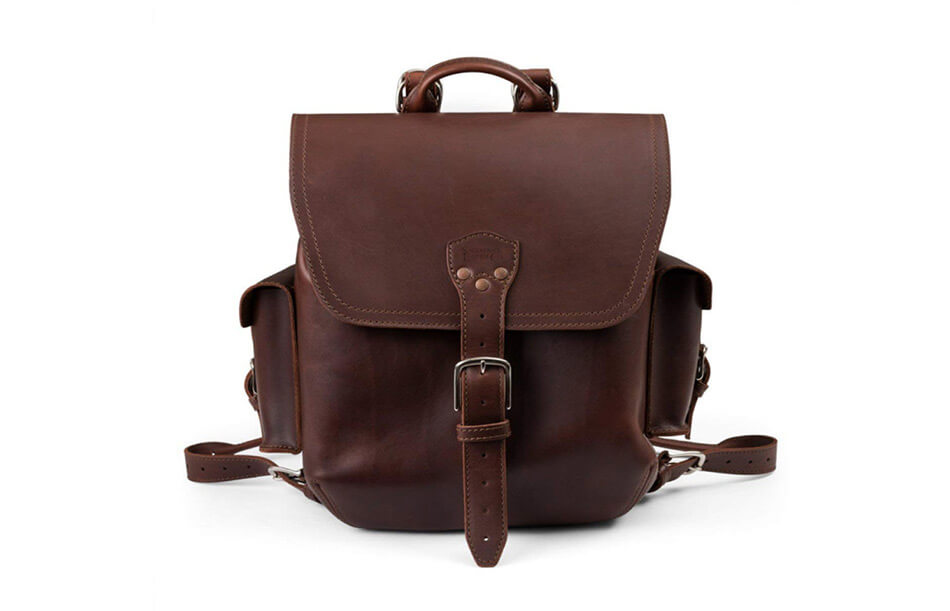 Granted, Saddleback Leather products aren't the cheapest ones. That's for sure. However, if you're looking to equip yourself with a backpack which will last you a lifetime, this one has to get a look in.
Trust me, it's that good. The Simple Backpack comes with a full 100-year warranty just in case you're planning to use it as an heirloom. Moreover, not only is it made from the finest full-grain leather but it comes stacked with a ton of smart and convenient features.
For example, there are no breakable parts like zippers and buttons, it has ergonomic shoulder straps for better weight distribution, as well as a pretty wide main flap to keep unwanted elements like water and dust out of it. Of course, the list goes on, but it's on you to discover the rest. Make sure to check out the Simple Backpack.
Cambridge Satchel Bridge Closure Backpack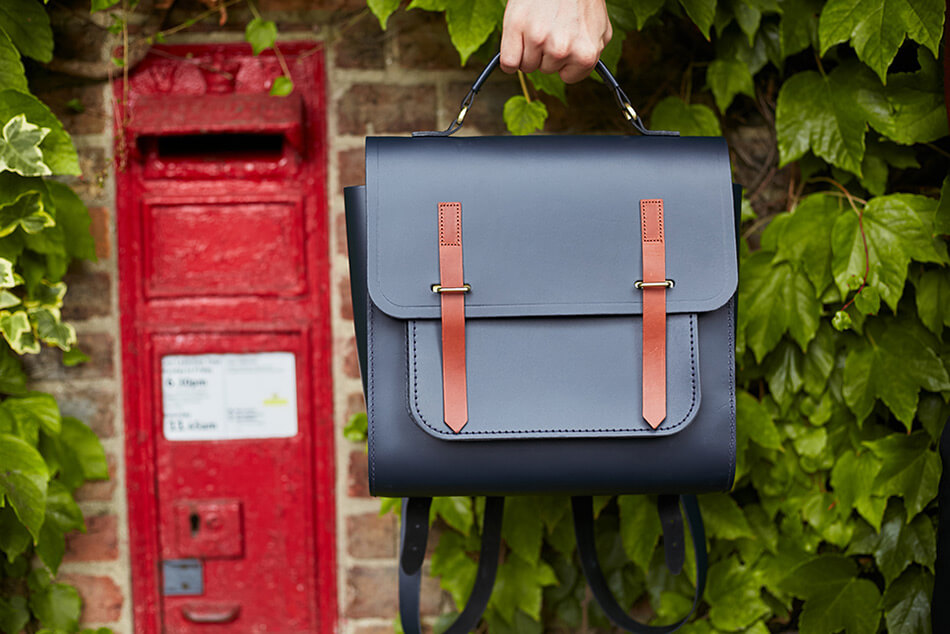 If your biggest concern is not having enough safe space for your everyday carry essentials, then we highly recommend checking out the Cambridge Satchel. More than anything else it looks fancy and it's properly built. Apart from the brass hardware, all other parts are made from 100% leather, including the large tab closure.
The shoulder straps are, of course, adjustable, so that you can secure yourself with the ultimate comfort when traveling.
Rest assured that this backpack can easily fit your keys, phone, snacks, wallet, as well as your laptop. All in all, this is a perfect navy blue backpack for your perfect navy blue suit.
Carson Backpack Leather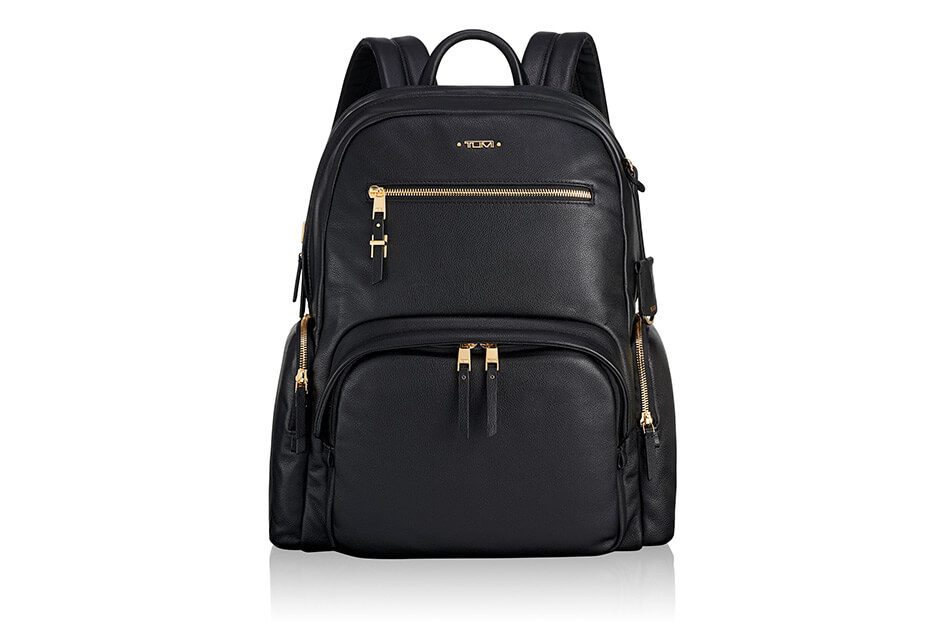 Here's a backpack which shows how combining practicality with good-looks isn't at all impossible. In fact, that's the biggest advantage of this Carson Backpack. It's so classy and stylish that you'd be able to wear it to almost all occasions regardless of the type.
Some of the exterior features include padded and adjustable leather straps, a leather top handle, laptop compartment with a zip entry, quick-access phone pocket, and many others.
As far as interior features go, you get a pen pocket, card pocket, tablet pocket, TUMI tracer equipped zip pocket, laptop compartment, two open pockets, and a large open pocket.
Practically, there are enough pockets for all of your essentials. Therefore, it's not necessary to sacrifice style for the sake of practicality and spaciousness. The Carson Backpack clearly showcases that.
Bellroy Classic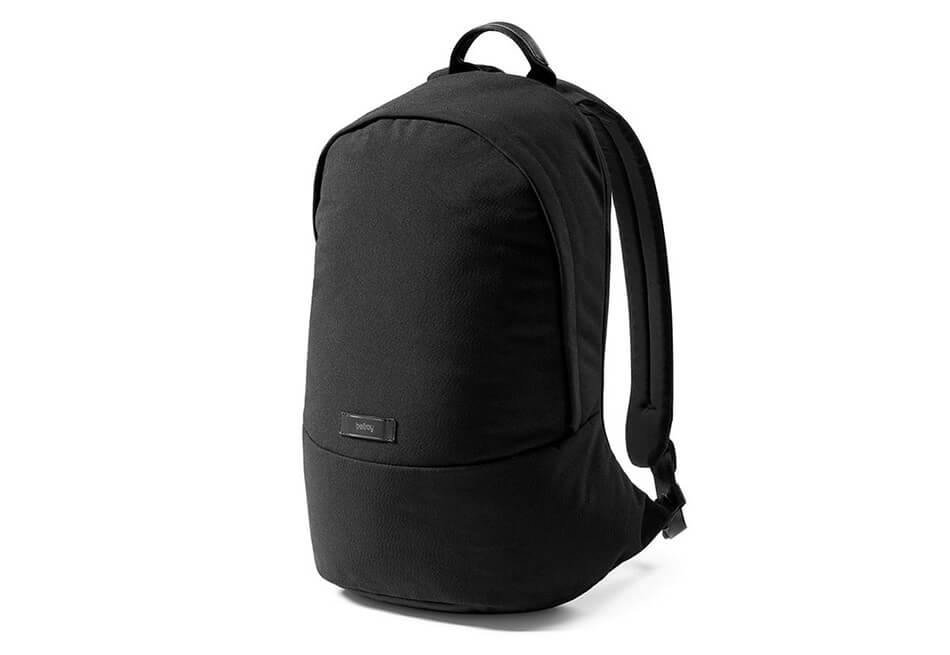 Here's a little something for those eco-friendly gentlemen out there. Unlike the previous three backpacks, this one is made from Venture-weave polyester and environmentally-certified leather. So, it's great knowing that no animals were hurt for the sake of manufacturing this product. Space-wise, there's plenty for everything.
With the Bellroy Classic, you get a 17l capacity backpack with a quick-access valuables pocket, laptop compartment, internal iPad pocket, internal zippered pocket, quick-grab handle, and some very comfortable shoulder straps as well as some back padding.
Our stance is that comfort should definitely be a reason for buying this backpack. Not to say that the previous ones are lacking comfort but the Bellroy truly excels in this particular aspect. If your budget can suffer a $150 expense, don't miss out on this wonderful piece.
Incase Icon Slim Backpack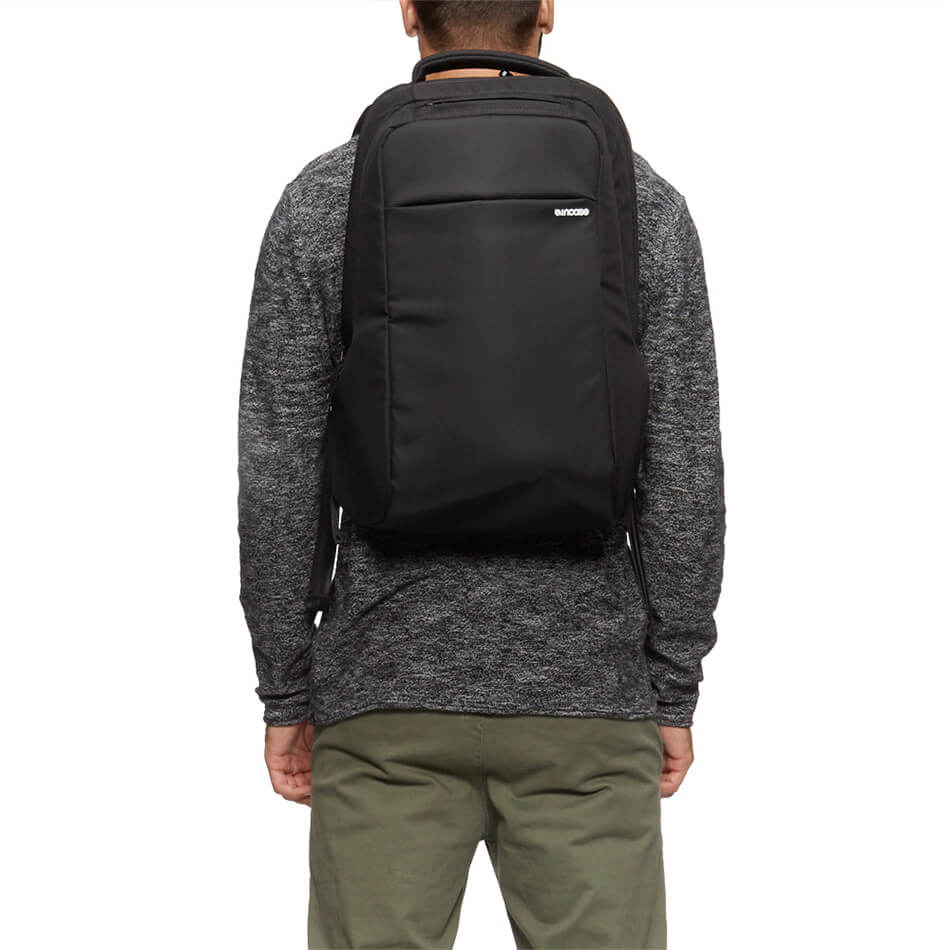 Lastly, here's an homage to the incredible philosophy of minimalism. Incase has truly made an outstanding-looking plain backpack.

Its capacity is somewhere around 14.5L which is just enough to not to have to leave any of your essentials behind. The material used for the construction of this beauty is 840D nylon which is incredibly tough and durable.

Our assessment is that this is the best backpack for a businessman who's frequently on the go. The laptop compartment is nicely padded, the shoulder straps are adjustable, there are hip-side pockets, there's everything you need. Moreover, with a price tag of $150, it isn't exactly a bargain, but it does provide good value for money.

Wearing a backpack over your suit is now something very common, but you have to make a choice and here my selection of backpacks to complement your suite.