Inaugurated in 2009, this new district entirely dedicated to the street art of artists from around the world has already attracted millions of visitors.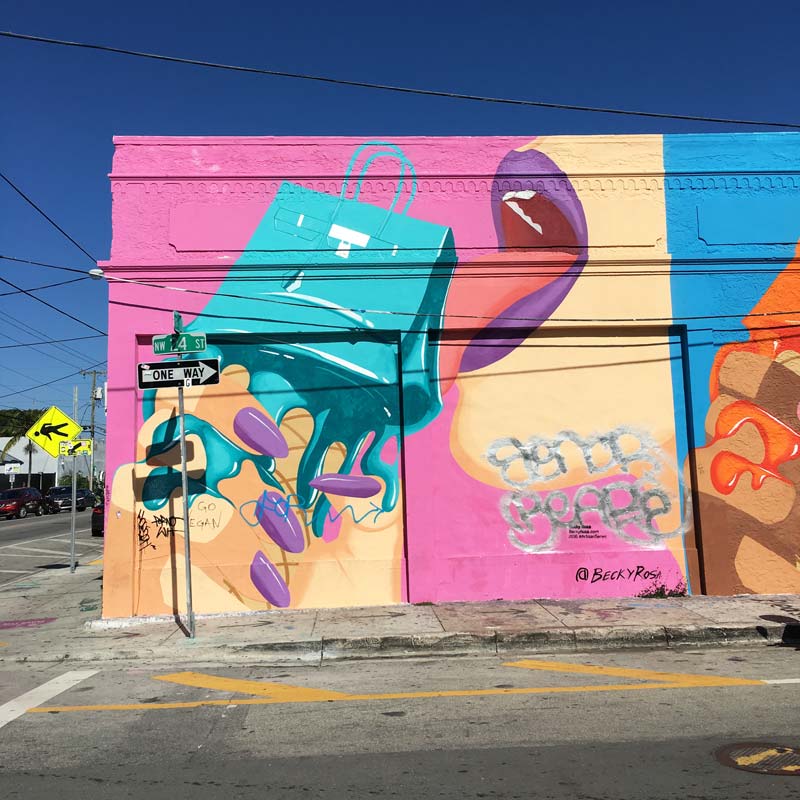 Wynwood: history of a forgotten neighborhood
Wynwood is now a world famous and recognized neighborhood of Miami, very popular in the art world. However, until the 90s, the place was rather gloomy. Abandoned by the industrialists, the landscape was made up of disused and abandoned warehouses, where an immigrant population survived.
In 1987, a group of artists bought the building of a former bakery famous in the 1920s to install their studio and free themselves from the high rents elsewhere. The Bakehouse Art Complex became the largest art studio in Florida.
It was not until the early 2000s that Wynwood regained its image. This was possible thanks to one man: Tony Goldman. A great businessman, he is, among other things, a real estate developer and patron of the arts.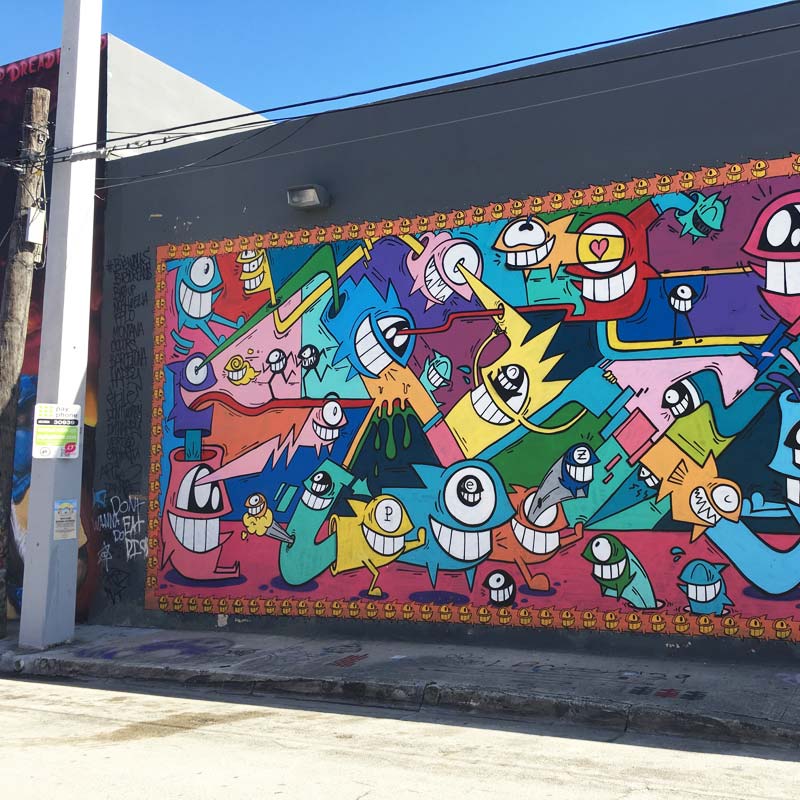 Known for having breathed new life and vigor into the neighborhoods of SoHo in New York in the 1970s and Miami Beach ten years later, Tony Goldman sniffed out the potential and bought several buildings. He wished to develop street art in this area and make it an artistic and cultural platform. He invites the greatest street art artists of the moment to invest the walls of old buildings and create a huge open-air canvas. In 2009, Wynwood Walls was inaugurated.
Over the years, more and more artists jostle to leave their mark on the walls of Wynwood and the neighborhood becomes an artistic, tourist and dynamic place where you can listen to music, drink and eat while enjoying the art in the streets. This confirms the vision of its creator: Wynwood makes street art and art in general more accessible to the world.
This artistic dynamic has spread to the city of Miami itself, which since 2002 has hosted the Art Basel festival in December.
What to do in Wynwood in Miami?
The number of painted walls is impressive, you will need at least half a day to admire them all, or almost. Even if the neighborhood concentrates a large majority of the works, it is possible to find some by moving away from the center of Wynwood. I recommend you to do it by car, because the streets are sometimes very very long.
If you go there before noon, I advise you to visit the restaurants that the area offers: organic and homemade, I had the opportunity to try two of them, as well as a café that offers delicious pastries! You might even run into a French woman who has settled in the neighborhood.
What do the arts in Wynwood look like?
I had time to take a lot of pictures to share them with you. I invite you to discover them below and don't hesitate to share the article with your friends who will soon be in Miami, this place is really worth a visit.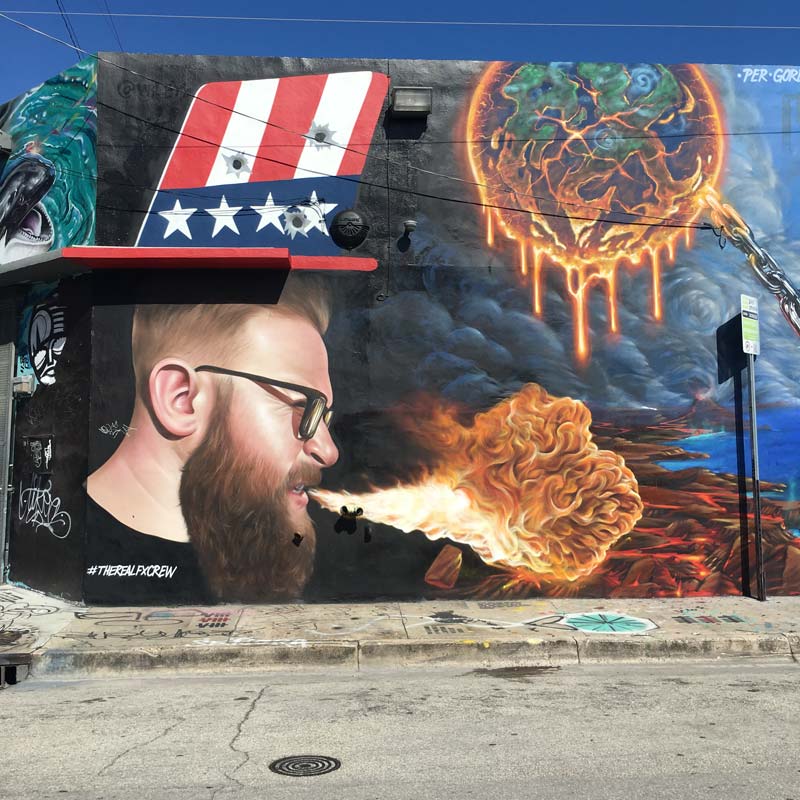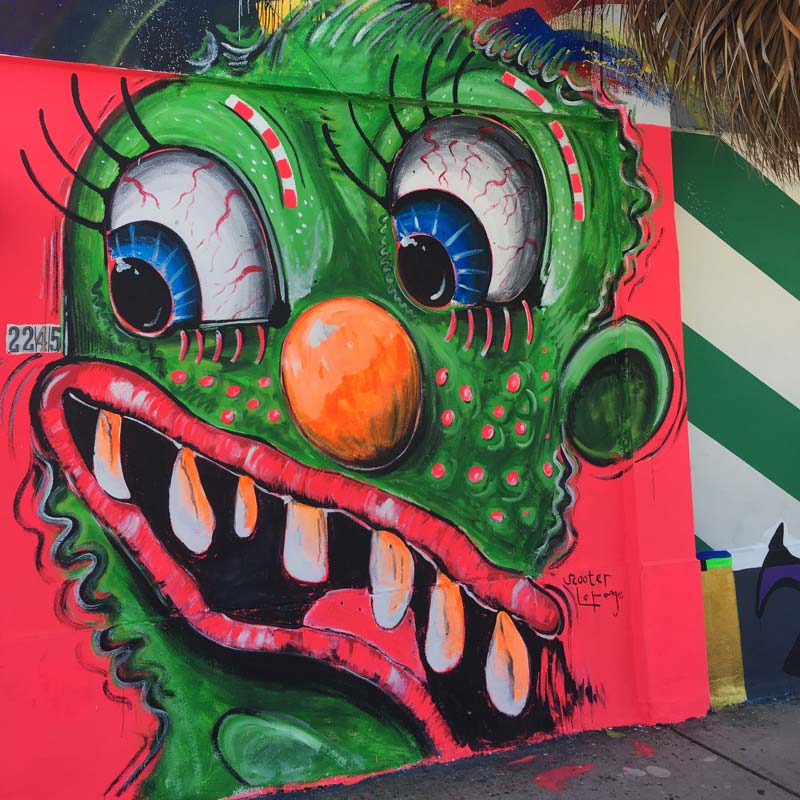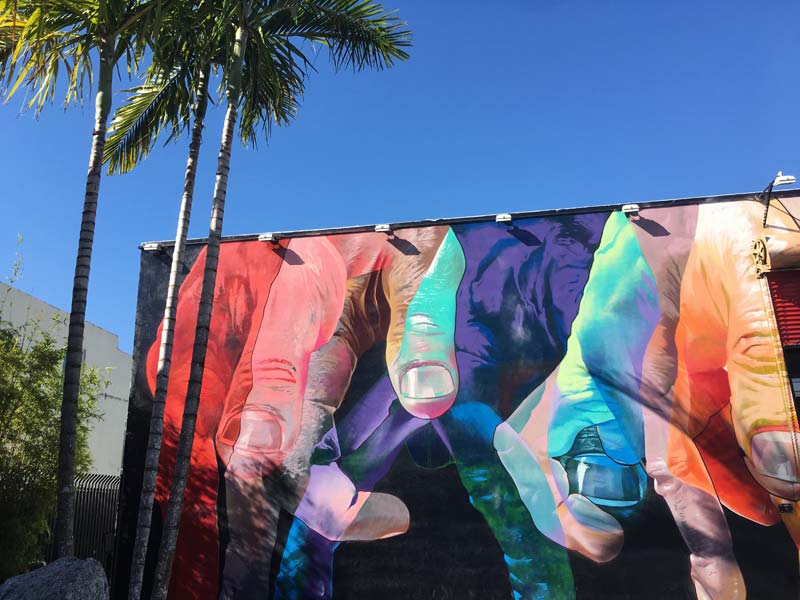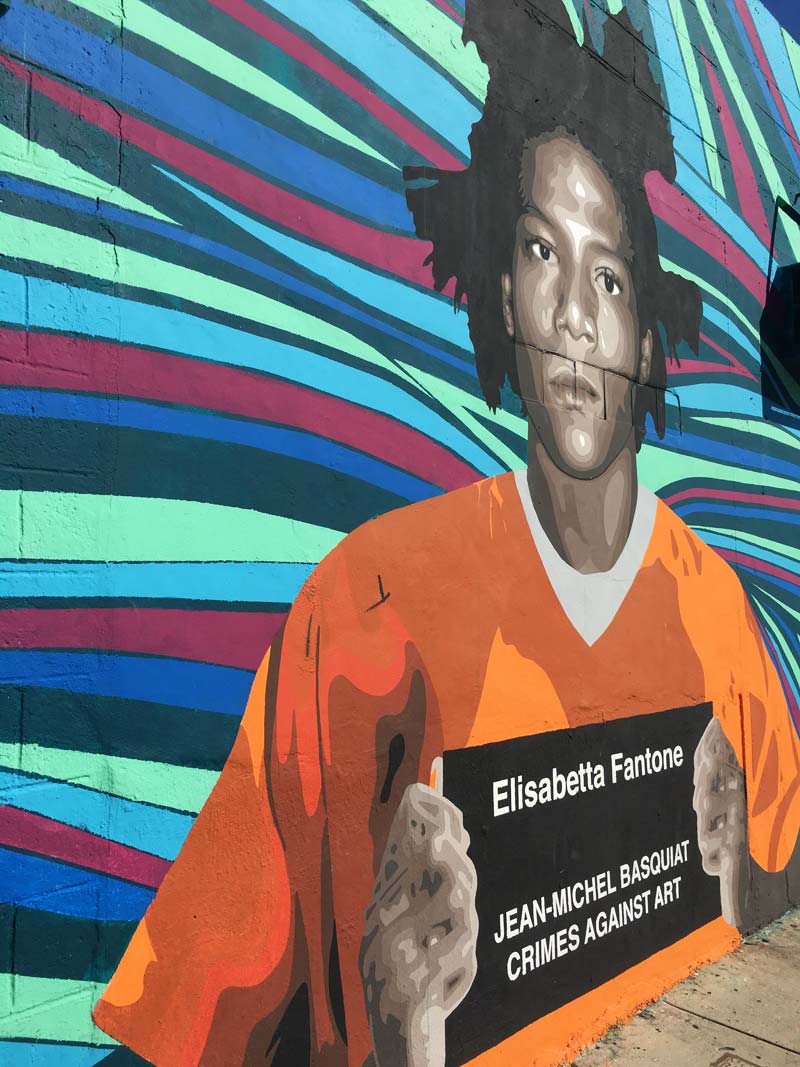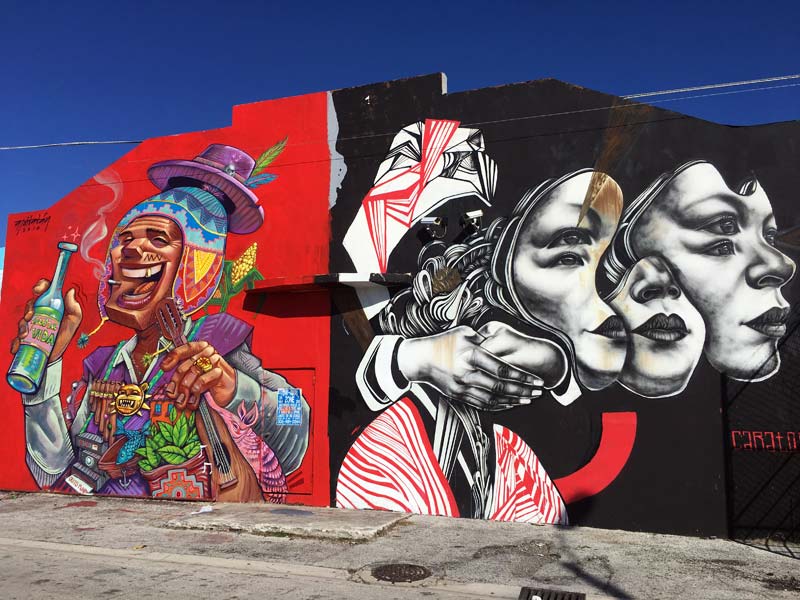 How to get to Wynwood?
There is not really any public transportation in this area of Miami Downtown, I suggest you to take an Uber (Get 5$ with my code UberReead) or Lyft (code Reead) or to go there by car if you rented one, you will easily find where to park on the spot.
Moreover, if you have a car and 2 days to go, I recommend you to visit Key West, it's about 3h15 south of Miami, this place is just magical.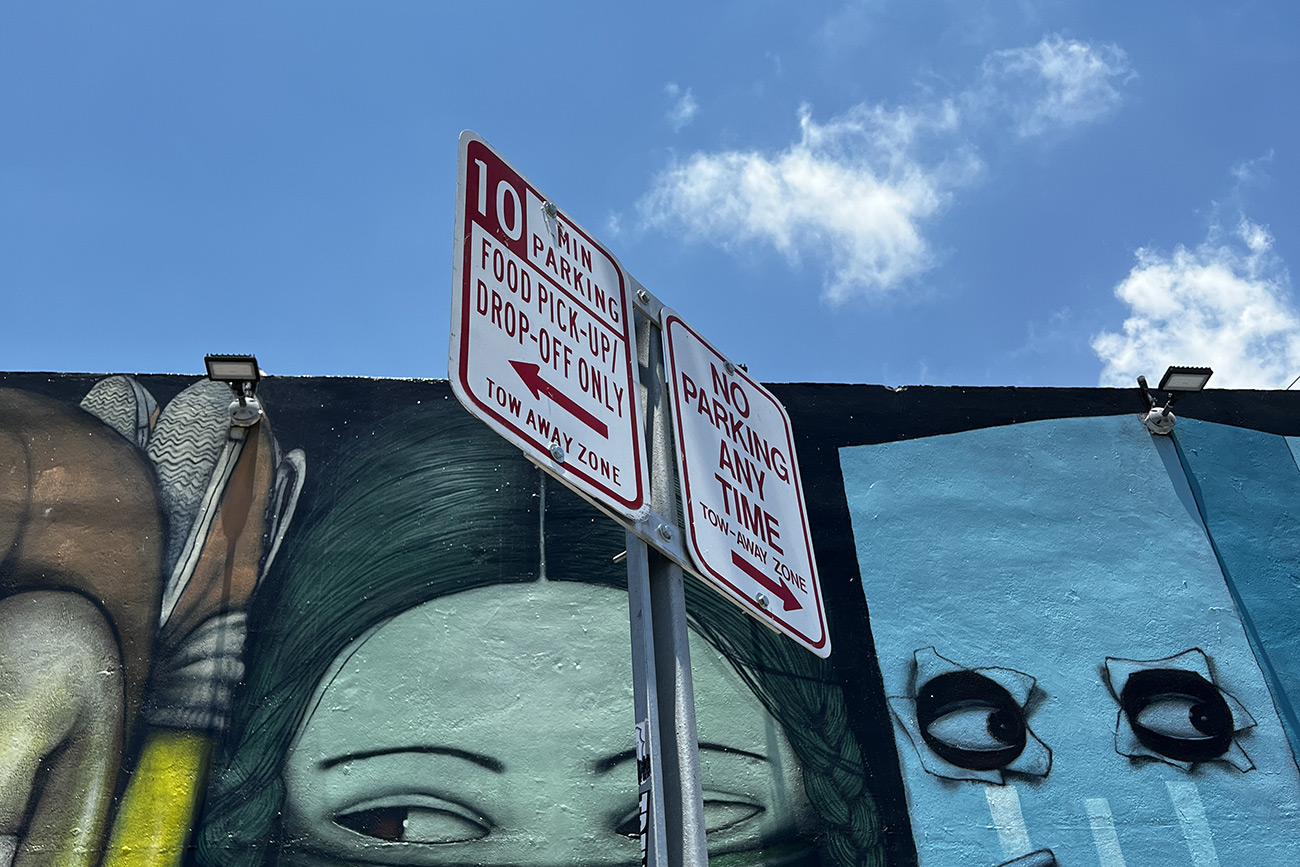 If you are in Miami, you must visit the magical neighborhood of Wynwood to discover street art like never before!