France's northwestern coast has it all: old world architecture, scenic coastline and some of the most refined cuisine the country has to offer. If wanderlust is calling your name, here are five reasons to choose Brittany or Normandy (or both!) for your next destination.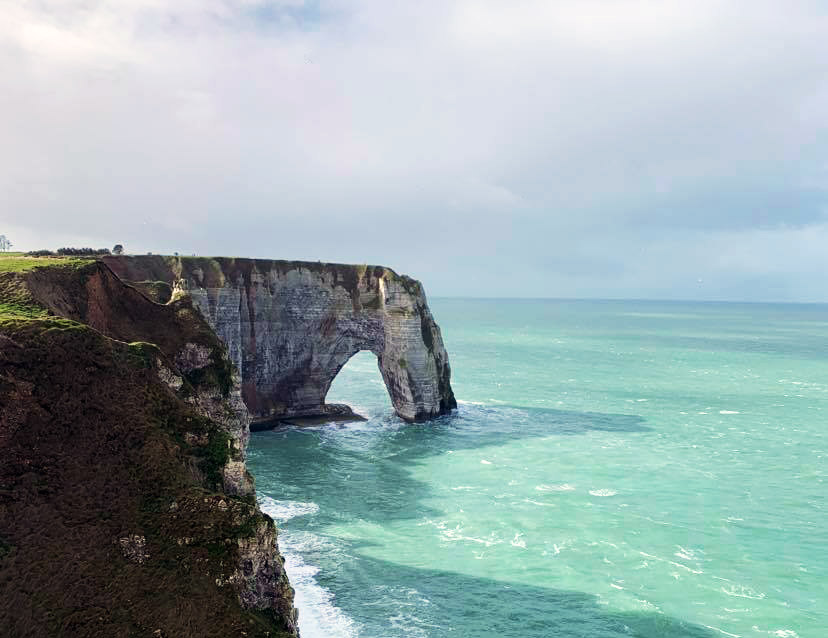 Island hop
Perhaps you'll need to buy Air France miles to get yourself to France. But once there, you should go aboard! Indeed, the most luxurious way to travel here is by sailing your way between the many islands that dot this gorgeous coastline.
September is the perfect time to go—the crowds of the summer season have mostly dispersed, yet it's still warm enough to sail and enjoy the hundreds of beautiful beaches found here.
Because cars are not permitted on many of the islands, they are resoundingly peaceful; picture yourself meandering along footpaths lined with wildflowers, perhaps stopping for a mid-afternoon beach picnic and you've got the idea.
Wander through history
The regions of Brittany and Normandy are both packed with history. These particular coastal locations contain countless tales of shipwrecks, pirates, and battles from hundreds of years ago. Tours are available in many of the crumbling malouinières (the mansions that once belonged to ship merchants), as well as the forts that dot the River Rance, many of which date back to the Middle Ages.
Follow in the footsteps of Joan of Arc, leaf through tomes of Proust while on the very land that he wrote them, or take in the gothic splendor of the Notre-Dame Cathedral. Whatever you choose, it's hard not to be swept away by the many historical figures, events, and landmarks to learn about here.
Châteaux, Manors, and Villas, oh my!
There are many luxurious luxurious villas to rent in Normandy and Brittany. The seaside towns of Deauville, Trouville-Sur-Mer, and Bayeux in Normandy are quite popular resort towns. For more private lodging options in Normandy, check out the idyllic fishing village of Yport; more adventurous types might choose to look into staying on the majestic cliffs of Étretat.
If you're seeking luxury accommodation brittany, the island of Brehat has a sublime tropical appeal, complete with sparkling turquoise water. Art fans might recognize scenes straight from the masterpieces of Monet or Matisse when staying of the island of Belle.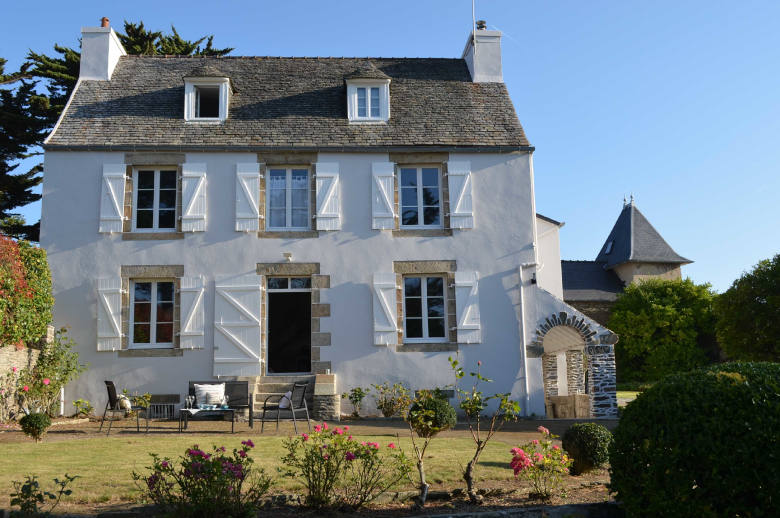 (c) Chic Villa
Eat, drink and be merry 
Brittany is known for its celebratory nature—from rock concerts in August,  film festivals in September, and sailing regattas in November, there's always cause for revelry. And per its more bucolic background, foodies preferring authentic and honest dishes will love the farmer's markets in Rennes, the golden galettes made from buckwheat that are found everywhere in the region, or even the fresh oyster market in Cancale.
Likewise, seafood is a featured staple offered direct from oceanside  Normandy villages, too. This area is also known for its cider production and its specialty cheeses. For a unique aperitif, sampling the Bénédictine liqueur is a must!
Fairytale towns
To get a taste of the nobility that once ruled the land here, stroll through the endless cobblestone streets of Rouen, wander through medieval fortresses in Dinard, or behold the many castles of Les Andelys.

A fan favorite in Normandy is the Château du Tilleul in Étretat—but beware, it's said to be haunted! Another magical place not to be missed—one that lies halfway between Brittany and Normandy—is the island of Mont Saint Michel.

Home to a monastery, an abbey, and a modest village, visitors here will surely feel the ethereal quality of this sacred land.

You think about visiting Brittany or Normandy in France ? Here some reasons to book you trip now and enjoy your holidays !

//php comments_template();?>