This post contains affiliate links and I will be compensated if you make a purchase after clicking on my links.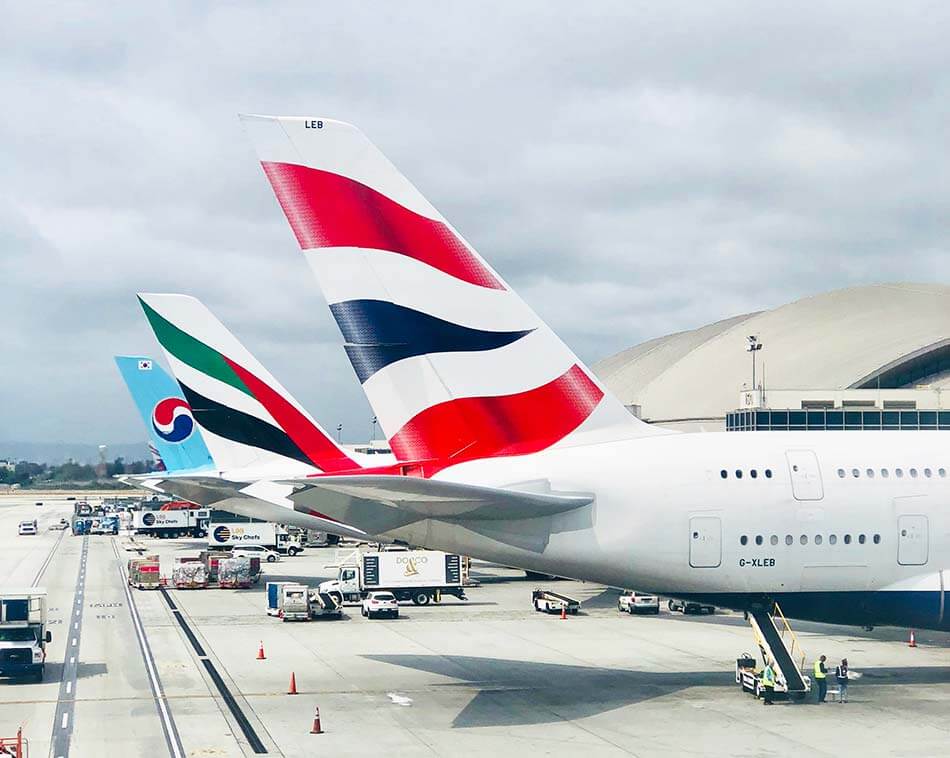 Imagine, months of work over the head, accumulated records, you finally could offer you the vacation of your dreams! Two weeks under the sun, feet in the water, and restaurants galore.
But this perfect picture was without counting on the whim of transport … And yes, your flight is delayed or canceled!
Even if you have paid for your trip with an American Express card that offers premium travel and luggage insurance, your right to compensation does not cancel out.
But how to be compensated in case of delayed or canceled flight from or to Europe ?
We will see together in this article, what are your rights as a European passenger, but we will also see that you can get up to 600 € in case of delay or cancellation of your flight from or to Europe.
Right of European passengers
You should know that under European law, there is a regulation on the European passenger right called EC 261. This regulation obliges air carriers to compensate their passengers in case of prolonged delays, cancellation or denied boarding.
All flights departing from airports in the European Union are concerned:
Austria, Belgium, Bulgaria, Croatia, Cyprus, Czech Republic, Denmark, Estonia, Finland, France, Germany, Greece, Hungary, Ireland, Italy, Latvia, Lithuania, Luxembourg, Malta, the Netherlands, Poland, Portugal, the Czech Republic, Romania, the United Kingdom, Slovakia, Slovenia, Sweden, but also Norway, Iceland or Switzerland and the so-called outermost regions, ie say Martinique, Guadeloupe, French Guiana, Reunion, St. Martin, Madeira and the Azores and the Canary Islands.
This law applies regardless of the destination of the flight and the nationality of the air carrier.
Get up to 600 € (in USD) in case of delay or cancellation of your flight
To be eligible for compensation for late flight, the rules are as follows:
From 2 hours or more for flights less than 1500 km
From 3 hours or more for flights between 1500 and 3500 km and all intra-Community flights over 1500 km
From 4 hours or more for flights over 3500 km
The amount of compensation in case of cancellation or delay differs depending on the area where the flight takes place and its departure area.
For flights in the European Union, whether or not operated by a European company
Up to 1500 km: 250 €
Beyond 1500 km: 400 €
For flights outside the European Union from the EU to the EU or the world, operated or not by a European company
Up to 1500 km: 250 €
From 1500 km to 3500 km: 400 €
More than 3500 km: 600 €
Warning ! If your flight arrives from a country outside of the EU and is operated by a non-EU company, it does not work. But for your return, from Paris to New York on an EU company for example, it works !
For example, a flight Los Angeles – Paris on Delta Airline is not subject to European regulations regarding the compensation of passage. On the other hand, if you take Air France on the same route, the rules apply.
What are the ways to be compensated and make a claim to an airline?
Contact the airline directly
It is obligated to inform its passengers of their rights in case of delay or cancellation. First of all, you have to send them a European Air Passenger Claim Complaint Form which can be found on the website of the airline concerned. If you need help to write your letter, you can use the services of pro-papers.com
Use a specialized site and flight cancellation

The second way to be rewarded is to contact platforms such as AirHelp that will take care of your entire process. You will have nothing to manage, which is a real relief. However, in exchange, they will take a stake in your compensation.

The opening of the file is free and the average time of compensation is 2 to 3 months. I hope I have been able to give you all the necessary information regarding the cancellation or delay of your flight.

I know, that will not make your vacation perfect, but you may be able to at least get your money back and be somewhat comforted.

How to be compensated in case of delayed or canceled flight from or to Europe and receive up to 600 € per passenger? In this article I'm going to explain everything!