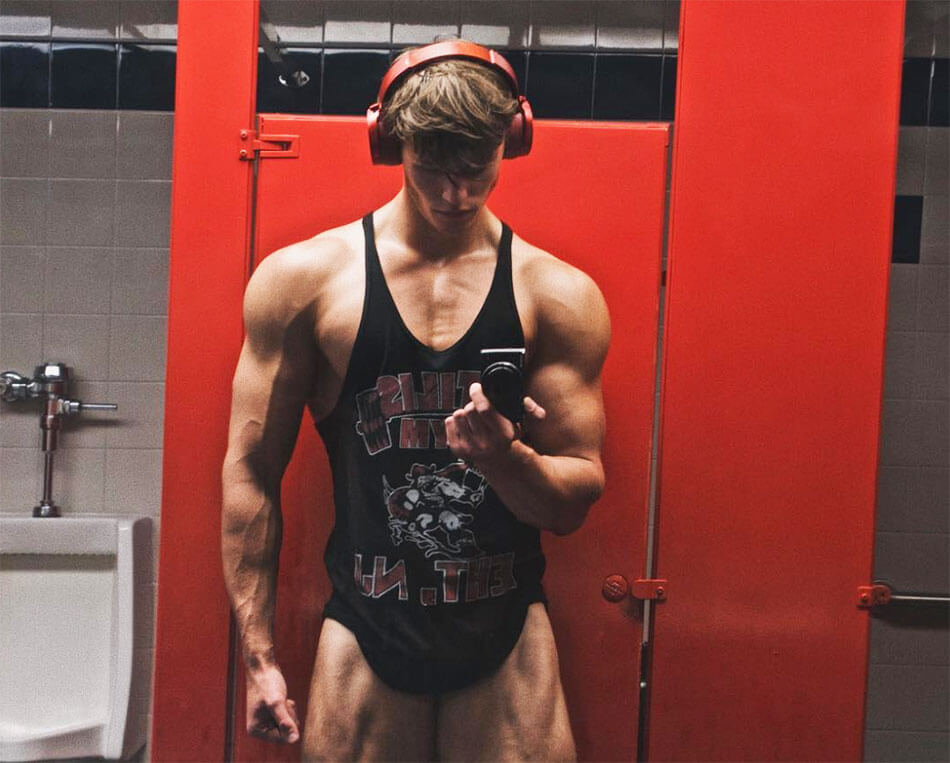 Photo : Instagram David Laid
When one begins to see his/her first results after months of musculations, some like to watch each other during a bodybuilding session. Others prefer to have their arms free during exercises. For this, you need to make and ultra slim tank top and show your bodybuilder chest !
In conclusion, we do not do all this to not develop its body and have more muscles, so when we have them, we want to show them to others.
A T-shirt that is cut to make a tank top
So if you think all the shops are selling ultra slim tank tops, you're wrong.
That's why our dear friend Kevin has decided to show us how to make a tank top at home, here is the video:
How to make an Ultra Slim tank top when one is very muscular?

This is our friend with big arms Kali who will explain to us on video how to correctly cut a T-shirt to make an ultra slim tank top:

Do you dream of having an ultra slim tank and show off your muscles at the gym? Here is the solution to your problem.

//php comments_template();?>