Seniors are the best parents in society. Think about their sacrifices, unconditional love, and the unwavering support they have emitted over the years. They deserve appreciation, support, and celebration for everything. Unfortunately, many people forget their grandparents when giving gifts on special occasions. You are not the one, because here you are wondering how to get your aging parents the perfect present touching their soul.
Everybody is unique, and your grandpa may dislike what my granny likes. Also, their needs differ because of their medical conditions, preferences, and general lifestyle.
It can sometimes be tricky to gift them what they deserve. Fortunately, this guide will help you decode the puzzle of thoughtful gifts for grandparents. You will learn how to identify what your elderly parents need and bless them appropriately.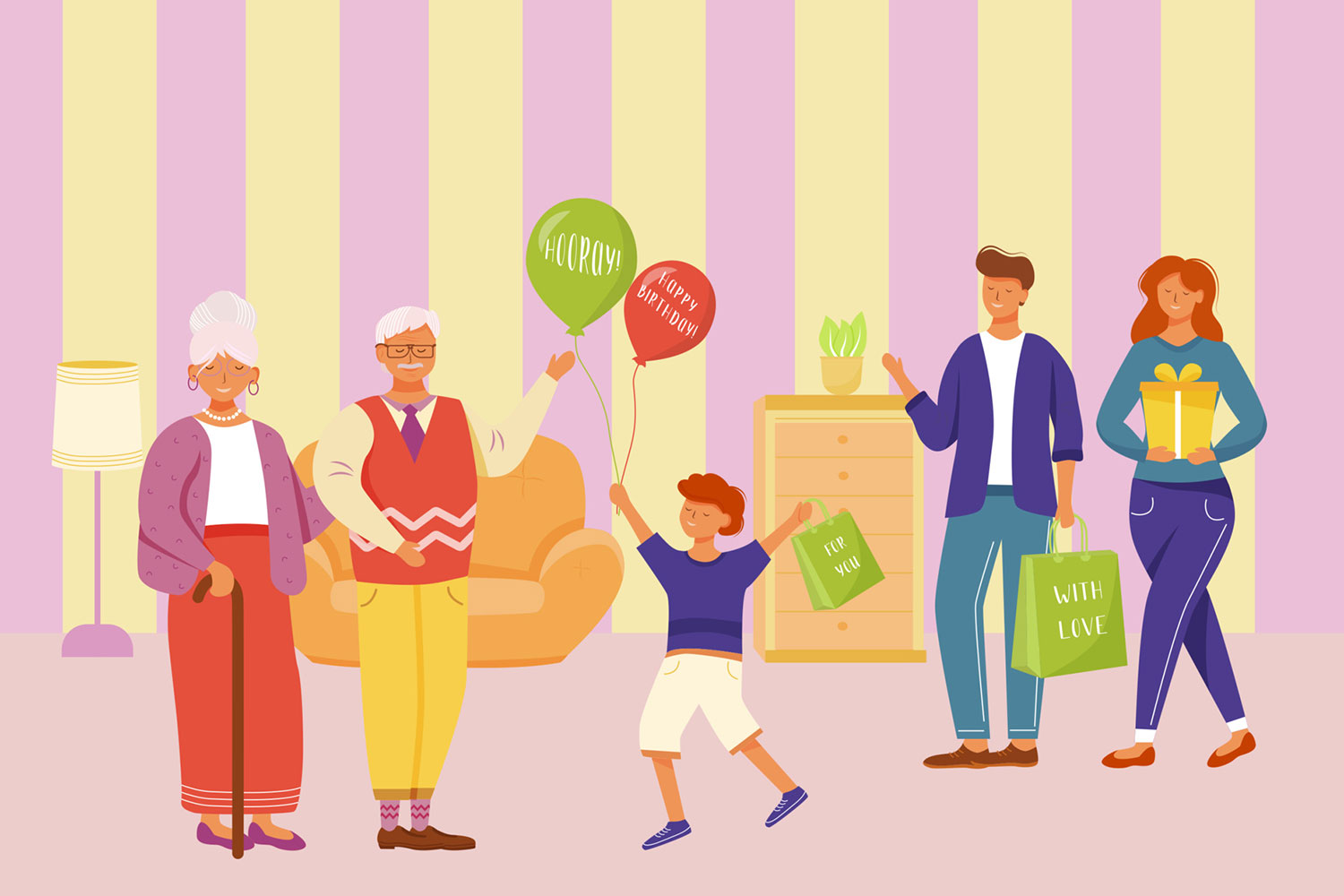 1. Health Condition – Incontinence Products and Medication
Aging parents experience various health issues because of lower immunity, age-related diseases, and other lifestyle causes. Heart disease, arthritis, diabetes, and dementia are prevalent among seniors. Consider if the product you buy them can help boost their health or, at least, assist in managing their condition. Ask your family doctor to recommend the best product if unsure.
Incontinence is one significant problem most seniors face. The condition affects their psychological health and daily living. Fortunately, many incontinence products can help them manage the situation.
You can start by gifting them adult diapers, disposable underpads, or mattress protectors. Remember to teach or help your parents wear adult pullups correctly for comfort and effectiveness. It helps them to continue socializing without feeling ashamed.
2. Mobility and Stability Tools – Walkers and Wheelchairs
Aging parents lose their balance because of muscle weakness, vision changes, and chronic diseases. Many elders struggle with spinal cord injuries or osteoporosis, leading to immobility. They may be unable to walk without support, use the stairs safely, or move more than five meters independently.
Consider buying your aging parent a walker or a wheelchair as appropriate. Check if they need an electric mobility scooter to help them move about and go shopping, visit friends, or attend community meetings. Consult your therapist to learn the best walker size and design for your parent depending on age, gender, height, and weight.
3. Quality Time – Vacation Packages
Spending time with loved ones is a powerful stress reliever. It helps elderly parents feel appreciated and rejuvenated. You can surprise them with a vacation package to a dream destination to bond, relax, and create more memories. It can be a two or three-day trip to the countryside, beach resort, or game park.
Consider your grandparent's health status before booking their vacation package. Check if they are comfortable with long flights or traveling by road for hours without rest stops. Consult them on the destination preferences, too. Avoid surprising them with an ocean tour and realize they have a phobia of such experiences.
4. Foodies – Cooking Recipes and Kitchen Accessories
Cooking is a hobby for many seniors. Unfortunately, some may not prepare meals because of declining vision, carpel tunnel syndrome, or arthritis. That means they can only stand for a few minutes or carry on with kitchen activities in a smoky environment.
Gifting them with cookware and recipes makes their work more manageable, fun, and better. Check the latest cookbooks for exciting ideas and mouth-watering tastes. Consider buying a smoke extractor fan to eliminate smoke when cooking or a standing mixer to help them prepare bread without kneading. An electric vegetable chopper and a food processor will go a long way in preparing meals.
5. Communication – Video Calling and Social Media Training
Only a few people can visit their grandparents regularly. Work, school, and other responsibilities may sometimes get in the way. That should not hinder you from maintaining a connection with your aging parents. You can gift them an iPhone or a tablet to help them connect with the world.
Teach your parent how to use social media and video calling apps. WhatsApp, Google Meet, and Skype are user-friendly apps they can use to communicate with you and other family members. Keep in touch with them, check their well-being, and help fight loneliness.
6. Safety and Security – Digital Wearables and Home Security Systems
Many older adults live alone. It puts them at risk of home intrusion, emergency medical needs, or accidents with no one to call for help. Some experience memory problems, affecting their ability to remember their address or contact information. Also, many elderly parents are victims of fraud, scams, or identity theft.
Gift your grandparent a digital smartwatch or a necklace pendant that can alert you during an emergency. Their GPS features make it easier to track their location. Invest in a home security system that allows you to monitor your parent's safety from the comfort of your home or office. Install 360-degree security cameras, motion sensors, and door alarms. Smoke detectors, fire alarms, and electric safety switches can help prevent accidents.
Final word

Gifting has always been a way of showing love and appreciation to our loved ones. For aging parents, you want to give them something to make their lives better and more painless. Understand your seniors' needs and preferences before buying a present. Consider their health, lifestyle, hobbies, and daily challenges for an appropriate item.

Discover heartwarming gift ideas for grandparents in our Ultimate Guide. Make your grandparents feel cherished with thoughtful presents.