Roissy Charles de Gaulle airport is the most important airport in France and therefore one of the places of choice for all travelers living in or transiting through Paris and its surroundings. If you need to fly to this airport for business or personal reasons, there are different options to get there.
I advise you in this post about all the ways to get there as well as the most interesting solution in general, and don't forget to arrive at the airport on time to avoid the inconveniences we all know!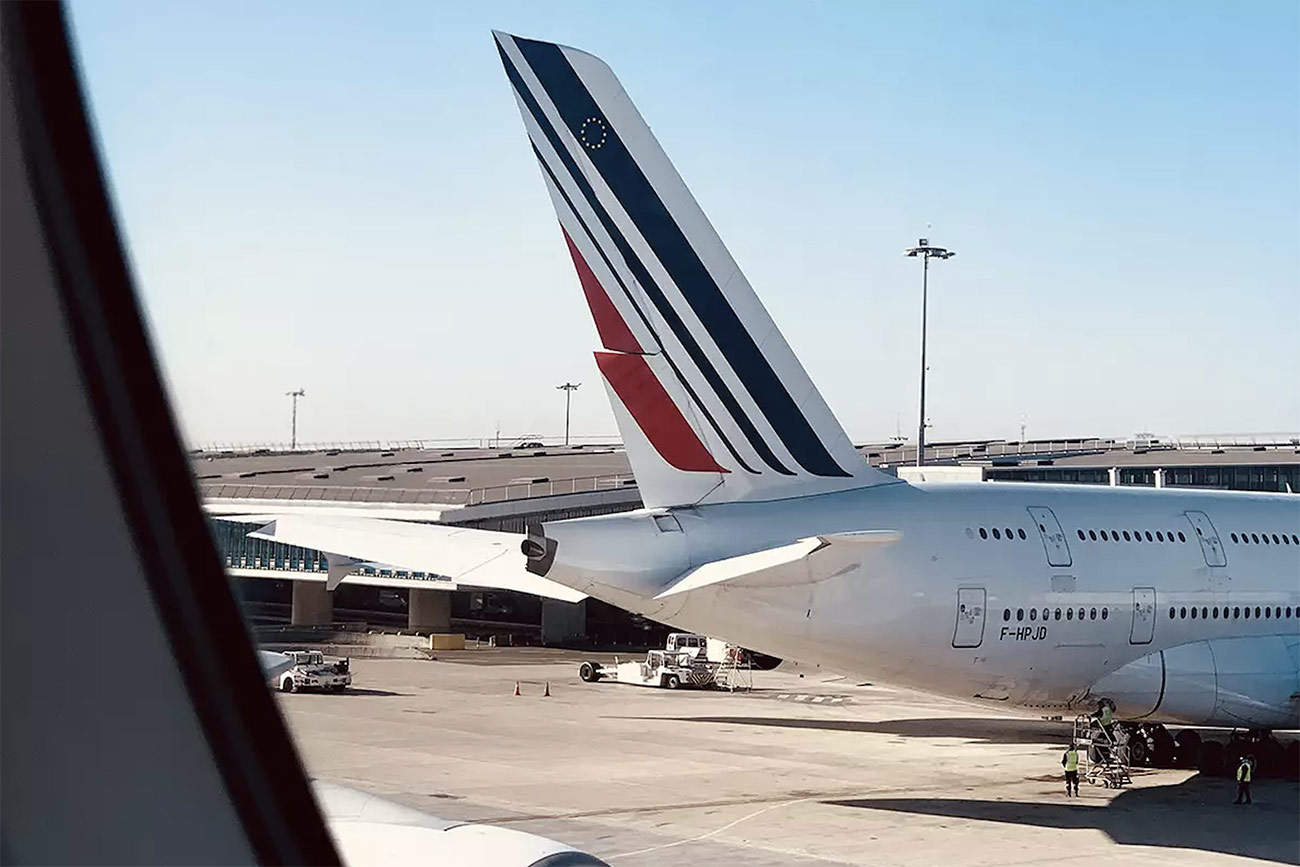 Order a cab at a fixed price
A very interesting choice if you have the budget for it. Taking a cab is indeed the cheapest solution, but also the easiest if you don't want to take the trouble. The average cab ride costs 60 euros for passengers in Paris, the bill can be much higher if you are in the suburbs of Paris or further away.
You can of course take a shared ride, but I recommend you to make sure that the driver will drop you off at the place you want. On a scheduled flight, it can be stressful to miss your flight, so it's best to be sure of the route and the time it will take.
Order an Uber
Uber has become a very good alternative to cabs and is even easier thanks to its mobile interface. But simplicity and speed have a price. You will have to pay more for this option than for a regular cab, although prices may vary from time to time.
There is however an Uber pool option where you can travel with several people, so the problem is again the same except that you can see the driver's stops from your application and can therefore predict where you will be dropped off. Uber is therefore a great option for busy people.
Getting to and parking your car in a Roissy parking lot
If you can't take a cab, using your own car is also a great way to get to Paris without having to worry about it. You will have a lot of freedom, you will be able to leave at the time you want and transport your luggage very easily. Roissy Charles-De-Gaulle airport is very well organized to accommodate vehicles with its many parking lots offering you the possibility to park without hindrance.
If you are afraid of not finding a place in time, you should know that there are long term parking solutions. You can even use reservation applications such as Airpark which allows you to save a parking space even before knowing your flight schedule. This way you can start your trip with peace of mind.
You can also leave your vehicle safely in other places close to the airport, indeed it is possible to leave your vehicle in another parking in Charles de Gaulle located near the airport itself, they are often more available and cheaper.
Many options are available to you, such as maintenance of your vehicle, checking tire pressure, filling up with gasoline or even washing your car.
The RER B, the cheapest way
If you decide to go to your flight by transport, you should know that it is quite possible and that the airport is very well served by the Ile-de-France network, and even the country. You can get there in only 35 minutes from Paris Gare-du-Nord via the RER B for example.
If you are in the suburbs, it will take you a little more than an hour. Travel times are therefore relatively short and it is easy to find your way around the different trains by simply using the Google Maps application which will give you the precise route to get there from your location.
However, it is important to take into account the weight of your luggage which can be very cumbersome in transport, especially during rush hour. Be sure to take these factors into account as they can be very disabling to reach the airport, especially for the elderly or frail.
The Roissy RATP bus
The last solution I bring you in this article is to take the RoissyBus to go to the airport. This bus has been set up especially for the needs of passengers to get to their flights with ease. You will have at your disposal a bus every fifteen to twenty minutes until the Opera district in Paris while counting approximately one hour to get there.
Bottom line

So here are all the options I have listed in this article to get to Roissy CDG airport from Paris or the Ile de France.

You can study each option and select the one that suits you best according to your different requirements, travel time, weight of your luggage, etc. Finally at the airport? Don't forget to get a Priority Pass to take advantage of the services offered in the Roissy business lounges while waiting for your flight.

Roissy Charles de Gaulle airport is the biggest in France and therefore here are all my advices to get there according to your budget.