The first time I discovered Acqua Di Parma, it was in 2010. Since then, the range has been enhanced by little pearls and I wish to present you this new fresh fragrance.
A cologne for guys with fresh notes of citrus
I've always needed a little magic in my life, that's what fresh Cologne waters bring me. Whether in winter or summer, I choose a perfume every day according to my mood, my desire, and my schedule.
Acqua di Parma COLONIA SANDALO is not like the others, because for the first time the fresh notes intertwine with the magic of sandalwood
This cologne contains a subtle blend of bergamot, lemon, orange and petit-grain, all accompanied by precious sandalwood.
Many perfumes are more or less similar, but this one is a cologne, has a plus that makes all the difference. At the time of writing this article, I am preparing my outfit for tonight 's Deezer party, and Acqua di Parma COLONIA SANDALS will be there!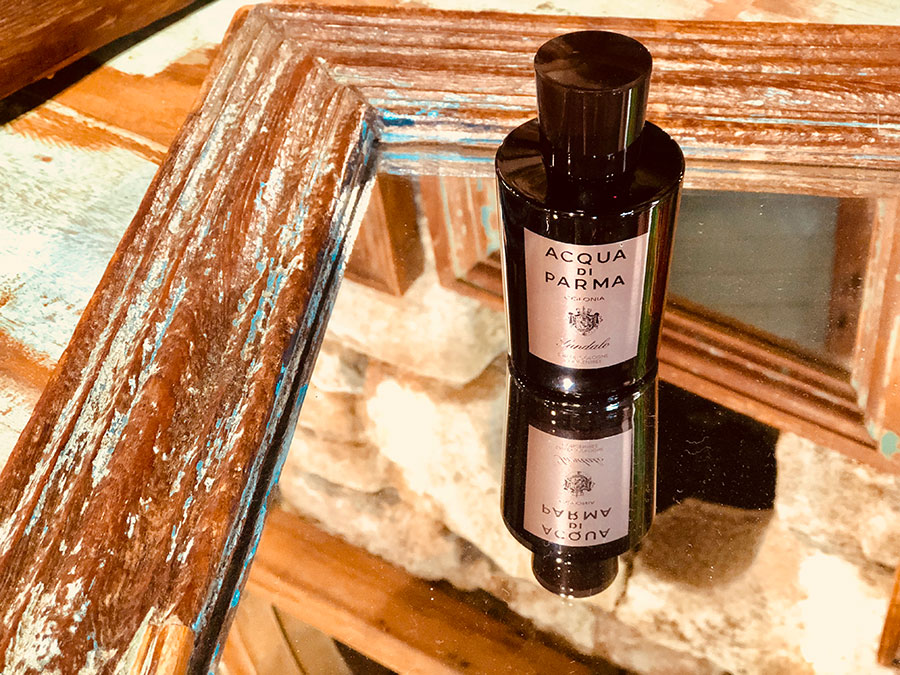 Where does sandalwood come from?
We've all heard about it at least once, but where does sandalwood come from? This essential oil is simply extracted from the tree that has the same name for more than 4000 years.
This ingredient is precious because it brings to each perfume using a mixture that becomes inimitable. In addition, legend has it that this oil brings appeasement to who will use it.
Sizes of Acqua di Parma COLONIA SANDALO
Buy Acqua di Parma COLONIA SANDALO on AmazonClick here !
SCENT

9

FRAGRANCE HOLD

9

BOTTLE

10
New to the family, let's discover Acqua di Parma COLONIA SANDALO, a Cologne unlike any other with a secret ingredient.

//php comments_template();?>