Montreal is the second most populous city in Canada, after Toronto. If you only have a week to visit, it is best to plan your stay in advance. This way, you will get to the essentials without missing the must-sees.
I have prepared a program that contains everything you absolutely must see and do. As a bonus, I'll reveal a few secret places to enhance your stay in Montreal, all in 5 days because you need to be up to date to come, and one to leave!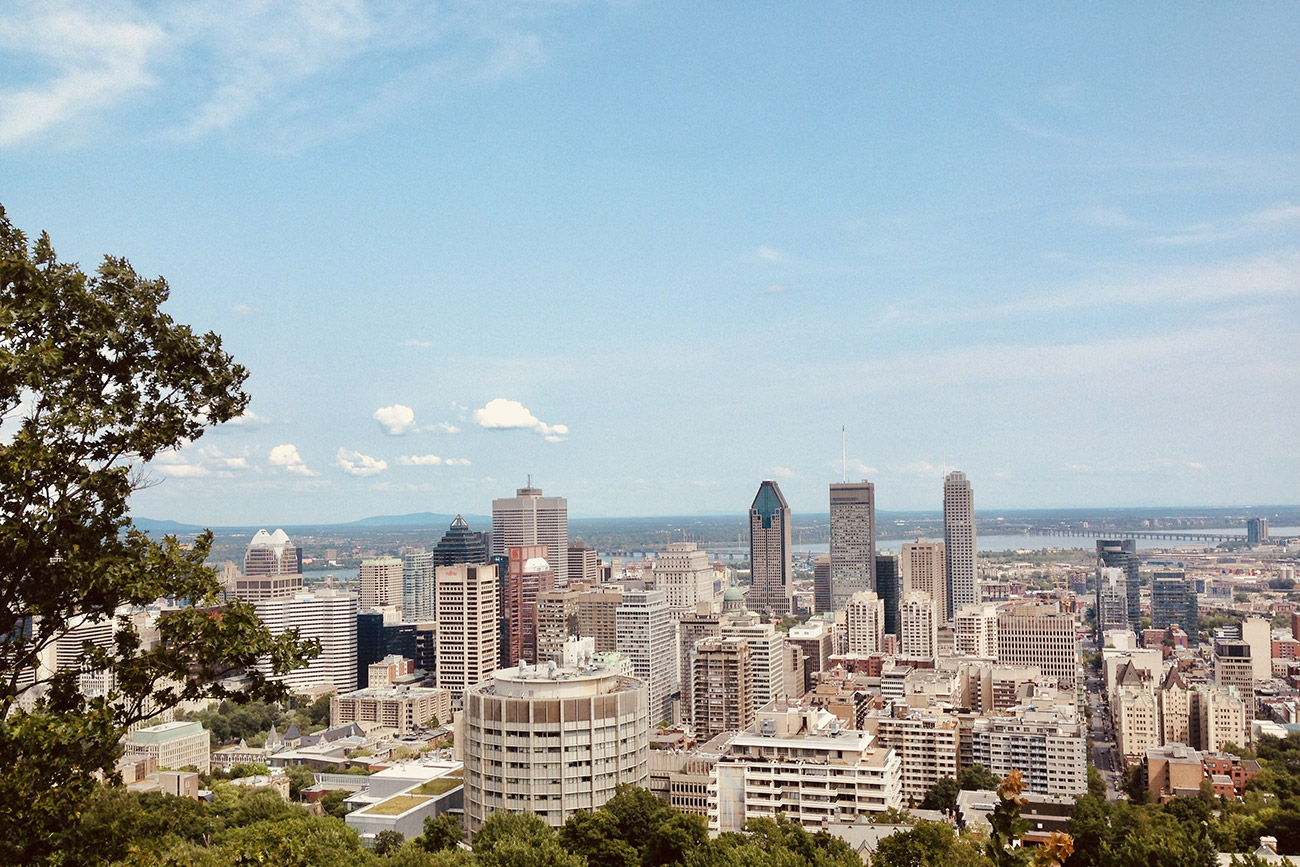 Day 1
On the first day, I advise you to take an open top London bus. This type of transportation will allow you to get your bearings in the city and to have a global idea of the center. In addition, you will have a guide to inform you about the history of Montreal.
The best option is to choose a route where you can get off and on as you please. There are a dozen possible stops: Chinatown, the Montreal Casino, Mount Royal Park… The choice is yours !
After having had a glimpse of Montreal, I suggest you go have a drink and more if affinity in an unusual place, the Furco Bar located at 425 Mayor Street. This former fur warehouse has been transformed into a cozy bar with a marked industrial decoration. I recommend it to you, because everything is there to spend a good evening: cocktails and quality food and especially a warm and friendly atmosphere. Some evenings, you can even attend music concerts.
Day 2
Today, we go to the old velodrome of the 1976 Montreal Olympic Games. This building has been rehabilitated to give life to a huge indoor garden: the Biodome (477, Avenue de Pierre Coubertin). The Biodome is home to 5 ecosystems: the rainforest, the Gulf of St. Lawrence, the Laurentian maple grove, the Labrador coast and the sub-Antarctic islands.
In each of these areas, you can observe the fauna and flora that characterize the area. This outing is a must, especially if you have children. Young and old alike will be delighted by all kinds of animals such as lynxes, penguins, as well as extraordinary underwater fauna.
The visit to the Montreal Biodome is suitable for a rainy day, as it takes place in a covered area. If the forecast is particularly bad on a weekday, consider keeping this activity as a backup. In the heart of the city and in bad weather, it is possible to treat yourself to a nature getaway.
After this visit, you may be a little peckish. Follow me as I take you to the Pullman Wine Bar for dinner. It is located at 3424 Avenue du Parc, a few blocks from Furco. Here, a nice wine and food list is offered. The staff is very welcoming and always has good advice to find the perfect match between wines and dishes. Remember to make reservations because it is often full.
Day 3
For this third day, I propose you to go on an excursion to Quebec City and to the Montmorency Falls. To get there, you have two options: either rent a car or book this day with a travel agency. The second option allows you to be guided and not worry about the itinerary.
Get out of Montreal to discover the charming city of Quebec: its narrow streets, its hills, its old city classified as a UNESCO heritage site. Accompanied by a guide, you can learn more about its history and heritage. This escapade includes a visit to the Montmorency waterfalls. These are located near the city. Unlike Niagara Falls, they are higher and less touristy.
Whether you observe them from the belvedere or from the suspension bridge, the spectacle is breathtaking. In the winter, the waterfall's splashes freeze and turn into a spectacular sugarloaf. Be sure to check out the west side of the waterfall. Climbers sometimes scale the frozen walls of this cliff.
Day 4
Like the Montreal Biodome, the biosphere is part of the infrastructure of spaces for life. These are institutions that were created to raise awareness of environmental issues. For the fourth day, I recommend a visit to the Montreal Biosphere.
You can admire its exhibits, its gardens and a breathtaking view of the city. This sphere-shaped building is located at 160, chemin du Tour de l'Isle, on Sainte-Hélène Island. Take the opportunity to discover the island and stroll through the old port of Montreal, just across the street.
One of the specialties of the old port is the beaver tail. I reassure you right away, this has nothing to do with the animal. It is a delicacy, more precisely a fried pastry that you can garnish as you wish: with sugar and lemon, or for the greediest with chocolate and candy. Sure, this snack is quite caloric, but it's so comforting that we want more! Beaver Tail has opened several locations in the city, as well as others in Canada, the United States, Japan, the United Arab Emirates and South Korea.
The one in the old port is located at 2, rue de la commune Ouest. I suggest you finish your day a few steps from the old port in the best cocktail bar in Montreal, at the Distillery. There are four establishments in Montreal. The closest one to the old port is located at 300 Ontario Street E. From the old port you can walk there if you don't mind walking for about 30 minutes.
Day 5

Today, I have prepared a relaxing day for you by going for a stroll in the old Montreal and ending the evening in a nice place.

Strolling through the alleys of the historic center allows you to discover stores, restaurants and Montreal's heritage buildings like the Notre-Dame Basilica. Built in 1829, this building attracts a large number of visitors. When you enter this church, you will be amazed by its sculptures, its stained glass windows and its architecture. A sound and light show is given every evening from 6pm. Remember to book your tickets online to attend.

For your evening, don't go out of the neighborhood by going to the Philemon Bar located at 111, Rue Saint Paul O. In a relaxed and warm atmosphere, you can enjoy an aperitif and a quality meal.

I suggest you a program for a week of visit in Montreal, to not miss anything of this beautiful city.