You certainly know the mojito, a famous Cuban cocktail made of rum, sparkling water, lemon and mint. Ideal to cool down and spend good evenings as soon as the temperature rises, it is very appreciated all over the world.
But did you know that you can adapt it in different ways? Discover here some ideas to spice up your mojitos and make your guests discover new flavors.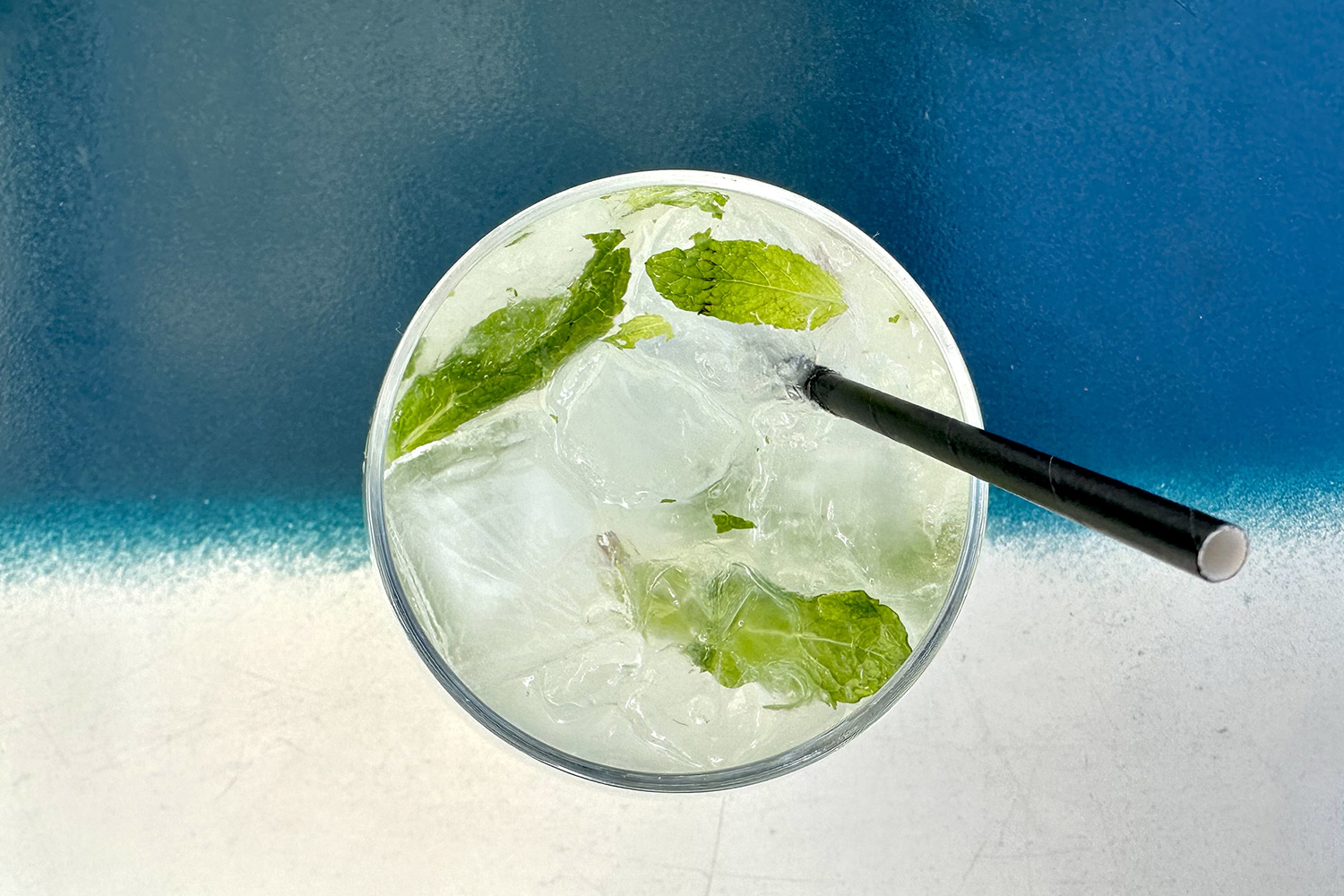 1. A fruity mojito, more tasteful
For your friends who have trouble with the taste of the classic mojito, why not offer them a mojito with more fruity and tangy notes? Nothing like an apricot mojito!
Take your best shaker and add crushed mint and a teaspoon of apricot jam. Add 4 cl of agricultural rum, 2 cl of lime juice, 1 cl of cane sugar syrup and two dashes of bitter.
Pour the whole into a tumbler glass and decorate with a colored silicone straw and mint leaves.
2. A more colorful strawberry mojito
If you find that the classic mojito lacks color and pep, the strawberry mojito and its soft red color will enchant your evenings!
It's very easy to prepare and requires only a few ingredients: white Cuban rum, 10 cl of strawberry juice, sparkling water, 4 cl of cane sugar syrup, a lime, ice cubes and mint leaves.
Cut your lemon into quarters and reserve three of them. In a shaker, add the rest of the liquids and the ice cubes and mix well. Serve immediately in a beautiful glass and decorate with mint leaves and a stainless steel straw. Guaranteed effect on your guests!
3. A black mojito, more original
Black is not only reserved for Halloween. An elegant and mysterious color, it can make any drink more enigmatic and bewitching… Even the mojito!
To make a black mojito, nothing could be easier. In a shaker, pour 2 cl of Kraken rum (rum with a beautiful black color), a tablespoon of cane sugar syrup, 4 cl of sparkling water (or soda like Sprite if you want a softer and sweeter taste), two slices of lime and mint leaves. Mix everything together and serve immediately in an original glass, such as a chalice or a stemmed glass.
For more sensation, ice the glass beforehand.
4. A coconut mojito, more exotic
Your friends usually prefer to sip a piña colada, but you have planned a mojito party? Don't panic, with a few extra ingredients, you can change their perspective on the Cuban cocktail!
Arm yourself with the traditional limes and wash them. Save six slices and squeeze the rest to divide the juice among different glasses. Thin out a large bunch of mint, and save a few leaves for garnish.
Add a tablespoon of cane sugar to each glass, then 1/4 of the mint leaves and crush them until the sugar dissolves.
Pour the coconut milk (30 cl for 6 glasses) into each glass and top up with sparkling water. Decorate with a slice of lime and mint leaves and serve immediately with a stainless steel straw.
5. A royal mojito
A special occasion, or just want to treat yourself to some champagne? Why not put the small glasses in the big ones with a superb cocktail? If you want to combine the refinement of champagne with the more festive side of the mojito, it is possible!
To make a wonderful cocktail, you need a few ingredients: the champagne of your choice, 10 cl of rum, a lime, five teaspoons of brown sugar and some mint leaves.
Mix all the ingredients in a shaker, then pour into beautiful chilled champagne glasses.
This already very festive cocktail can also be spiced up with fruits, such as passion fruit, raspberry or whatever fruit you prefer. Just add a few teaspoons of jam, coulis or juice in the shaker before mixing the liquids.
Bonus: the alcohol-free mojito

Because not everyone drinks alcohol and it should be consumed in moderation, you can of course offer a virgin version of the mojito. To do so, you just have to remove the rum from the original recipe. Very good non-alcoholic syrups "mojito flavor" exist, and even children can drink them!

With all these recipes, it will be easy to organize the best parties for your friends and family this summer. By the pool, or simply around a good aperitif board and board games, the atmosphere is guaranteed.

For a change from the traditional mojito, discover 5 original recipes to add color and atmosphere to your summer evenings.