When the end of the year celebrations arrive, we want to have fun. We dream of activities that get us out of the daily routine, we want to forget the routine and discover magical worlds. And why not meet Santa Claus in person? If you want to discover the magic of Christmas, without having to go to the North Pole, Paris is there!
The city of lights is indeed an exceptional place to have fun with friends or family and prepare the holidays in a masterly way. You doubt it? I'll show you that the French capital is the perfect city for Christmas. Ready to go? Here are 10 ideas to celebrate Christmas in Paris in the best way.
1. A fairytale decor
Let's start with the most obvious: walking on the Champs-Élysées and observing the festive decorations. It's a basic and even if the current context has reduced the lighting, it's still worth a visit. Discover or rediscover the Grands Magasins with their incredible windows, stroll along rue Montaigne, but also place de la Bastille, Bercy or Saint-Germain-des-Prés.
All these tourist places are decorated with a thousand colors and will transport you elsewhere. If you prefer a less flashy atmosphere than those of the big sites dedicated to luxury, I invite you to go to Saint-Germain, the decorations are more intimate.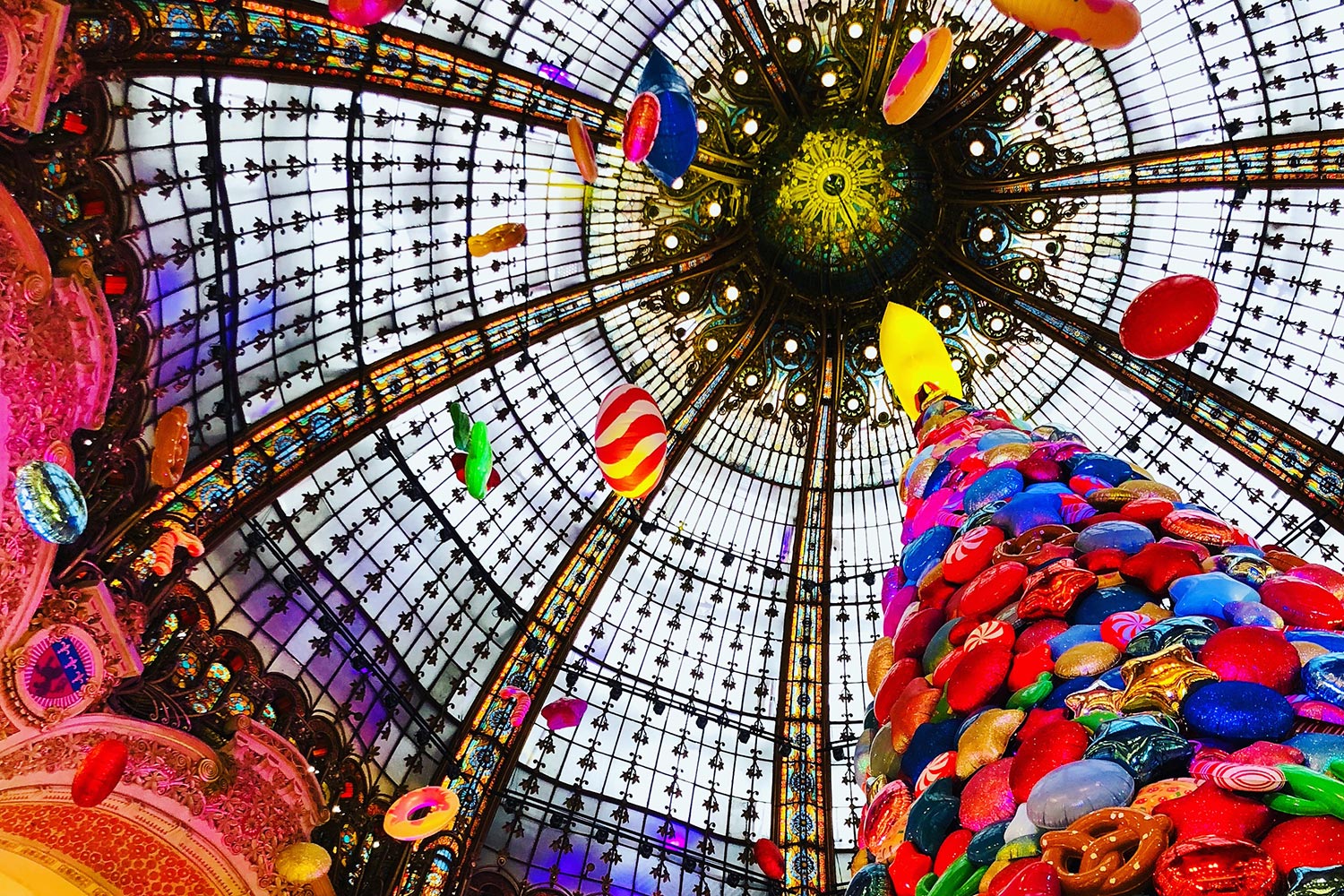 2. Skating in Paris
You've probably already seen New Yorkers skating at Rockefeller Center in one of the many Christmas movies shown before the big day? What if you did the same thing in the French capital? Would you like to do it? Well, you'll have to go to the Grande Arche de la Défense (Line 1 of the metro) and climb to the top. Yes, a large ice rink has been installed to entertain young and old. Needless to say that from up there, the view on the Parisian monuments is exceptional. You can twirl around while watching the Eiffel Tower. For those who prefer just to go for a ride on the ice and then spend long hours sipping a hot coffee, no worries, there is also a terrace to enjoy.
If you're afraid of heights, you can also skate on land by choosing the Grand Palais or the Jardin des Tuileries ice rink
3. Skiing in Paris, Yes !
Do you miss the mountains and would you like to go down the snowy slopes? Paris has thought of it! Put on your skis and go to the Eiffel Tower. This year again, the Parisian star allows you to ski without going far. Yes, okay, it's a bit of a cheat since there are no white peaks around you. But the feeling is there! How is it possible? It's simple, I'll explain it all to you.
The organizers use virtual reality to offer you incredible slopes to slalom. It's much less dangerous than going down the stairs of the tower (some people try it regularly!) and just as fun. You can also try your hand at virtual hang gliding. If your kids come with you, they can do virtual go-karting.
Read also How to get to Roissy airport from Paris ? What is the best option?
4. Delight your childlike soul
I was telling you about your dear children. There is one place you can't miss to delight them: the puppet show at Parc Montsouris. It's a nice traditional Christmas show that is proposed to the youngest and to all those who have kept their child soul. We laugh a lot and we forget everything during this unique moment. You will be able to take advantage of it to explore this park, apart from Paris.
5. Christmas markets of course!
Paris is home to many Christmas markets. There are more than 20 of them so that everyone can find what they are looking for. You can discover an English market in the 16th (rue Auguste Vacquerie), a totally psychedelic Christmas market in the 10th (quai de Valmy), a traditional market in Vincennes or an Alsatian market on the square in front of the Gare de l'Est. If you like Alsatian traditions, you can taste a mulled wine with gourmet spices on the spot.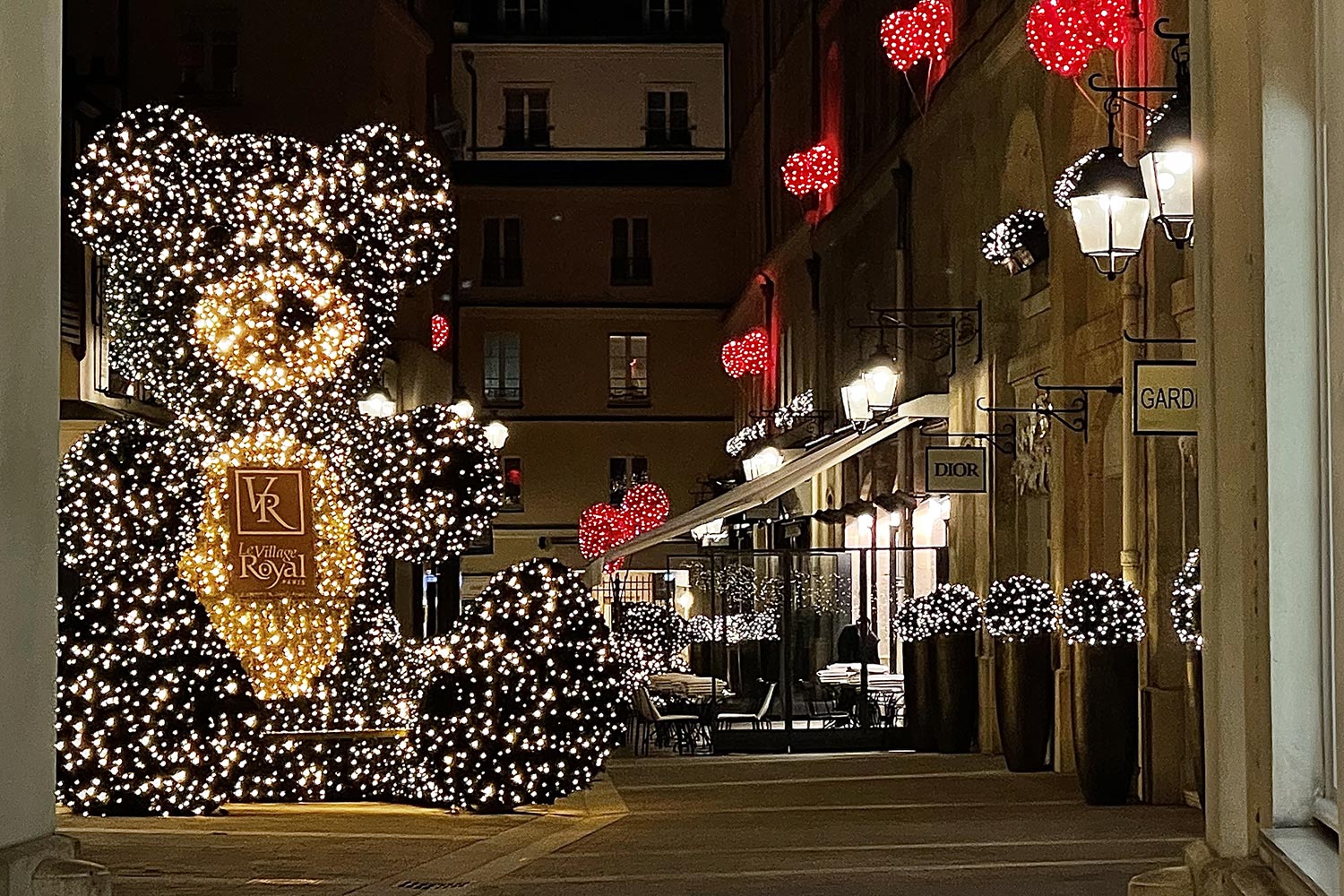 There are of course the most famous ones: Tuileries, Défense, Notre-Dame, Eiffel Tower or Saint-Germain-des-Prés. But also some markets that are totally out of the ordinary. I'll give you an example: the Japanese Christmas market that takes place in the Passage Choiseul in the 2nd district.
6. Go shopping
Christmas is obviously about giving gifts and therefore buying gifts. And for that, there is an essential place: the Galeries Lafayette. If I tell you about it, it is above all for the atmosphere and the exceptional Christmas decorations. The place is no longer a "simple" store but becomes a site totally dedicated to Christmas. This year, you can discover an incredible immersive experience.
View this post on Instagram
You enter a tale ("The Planet Tree"), a fascinating sound and light show. You observe, interact, have fun. It's out of the ordinary and you'll be transported into a world that highlights a holiday staple: the tree. I should add that this tale was imagined by the novelist Claire Castillon and the illustrator Florent Chavouet.
Don't forget to visit the Avenue Montaigne and its luxury stores, the Christmas decorations are magical every year!
7. Meet the star of the moment
How about meeting the "real" Santa Claus? When you're at Galeries Lafayette, make a little detour before or after your immersive experience to see this famous man in his chalet. Your children will be thrilled to be able to talk to him, take a picture with the man in red or simply hand him their letters.
If you don't plan to go to the Galleries, Santa Claus also regularly visits the different Christmas markets in Paris. And don't worry, if you have something to ask him, he'll listen to you because at Christmas, there are always miracles!
8. For the grown-ups, Christmas is good too!
You invite friends to Paris or you want to treat yourself? You left the kids with the grandparents to spend a unique evening? I have a good plan for you. How about a show at the Moulin Rouge? "Féerie" is the name of this show given every day. But for Christmas Eve, it's dressed in even more enchantment!
See you at 7pm on December 24th. Start with an exceptional dinner concocted by a starred chef, then marvel at the show before receiving a gift. You will celebrate Christmas in a very chic and refined atmosphere. And you will certainly keep a unique memory of it.
Don't forget that Paris is also the city of gastronomy, take the opportunity to dine in a Parisian gastronomic restaurant!
9. A little trip to Disney?
Like every year, the theme park offers a festival full of magic to its visitors. Fairy-tale parades, incredible illuminations, musical shows and of course, meetings with the Disney characters and Santa Claus are on the program. It's ideal for young and old. You can stay overnight to prolong the magic.
10. Sail on the Seine

Last idea for a successful Parisian Christmas: spend the evening of Christmas Eve on a bateau-mouche. All the companies offer exclusive events for the end of the year celebrations. You can treat yourself to a fabulous New Year's Eve dinner and watch the Eiffel Tower lights in a different way. The meal will be simply gastronomic and you will enjoy a special atmosphere while discovering the most beautiful Parisian monuments dressed in their robes of light. You can also treat yourself to a Christmas lunch, if you are not a night owl.

During the Christmas holidays, here is what you can do in Paris to spend a magical moment.