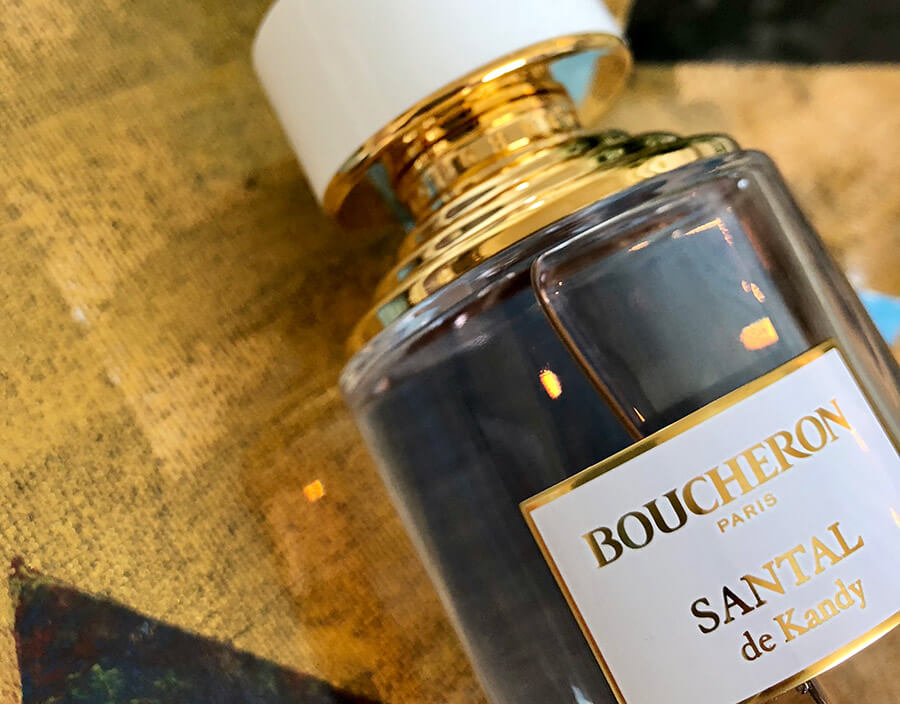 Launched in May 2017, the Boucheron collection welcomes a new fragrance for men and women, discover Boucheron Santal de Kandy, new jeweler's pearl.
A fragrance inspired by Sri Lanka
Its name owes nothing to change. It's called Santal de Kandy because this perfume from the Boucheron collection is inspired by agate stones from the town of Kandy in Sri Lanka.
For this mixed perfume, Boucheron worked sandalwood in a floral, spicy and particularly woody way.
As for the first perfumes where explorers traveled on the 5 continents to create them, Boucheron Santal de Kandy is no exception to that rule.

Boucheron Santal de Kandy, a mixed fragrance
The intensity of the spices makes me totally captivated. In addition, it is aimed at both men and women because of its floral and spicy intensity that is everywhere.
The mixture of scents is totally appetizing, here is the detailed composition of this perfume:
Top notes: Black pepper, cardamom
Heart notes: Jasmine, Violet
Base notes: Sandalwood, cedarwood
Do you see why I used the word "appetizing"? The intensity of black pepper, jasmine, and violet will make you sure you will be fascinated by this elixir.
Once worn, this spicy blend will become one of your most beautiful seduction assets.
Kandy Sandalwood Boucheron Format
Eau de Parfum Spray 125 ml: $230 (Estimated price)
On sale in the United States at Dillard's and in France at  Galeries Lafayette Haussmann and Printemps Haussmann.
SCENT

9

FRAGRANCE HOLD

9

BOTTLE

10
Boucheron Sandal of Kandy, here is the 7th wonder of the Boucheron collection. Let's discover this magic fragrance for men and women.

//php comments_template();?>