Fall is the ideal time to visit Montreal, as it gives you the opportunity to avoid the summer crowds while also escaping the freezing temperatures of winter. It's also the perfect time to admire some of the most magnificent scenery the city has to offer and take part in activities.
So, whether you're a fan of exhibitions, shows or even gastronomy, this metropolis is sure to seduce you with the cultural wealth it has to offer. Are you planning to spend a few days here? It's perfect timing! In this post, we'll take a look at the must-do activities in Montreal!
1. Enjoy the Halloween decorations and celebrations!
Halloween celebrations in Montreal are an unforgettable experience, offering a unique blend of thrills and entertainment. Haunted houses are one of the main attractions of this spooky season. These immersive places will plunge you into a terrifying universe where every dark corner hides a new fright. But that's not all! The town also offers a whole range of festive events, showcasing the creativity and originality of the costumes worn by participants. Costume parades parade through the bustling streets, while bars and nightclubs host memorable theme nights.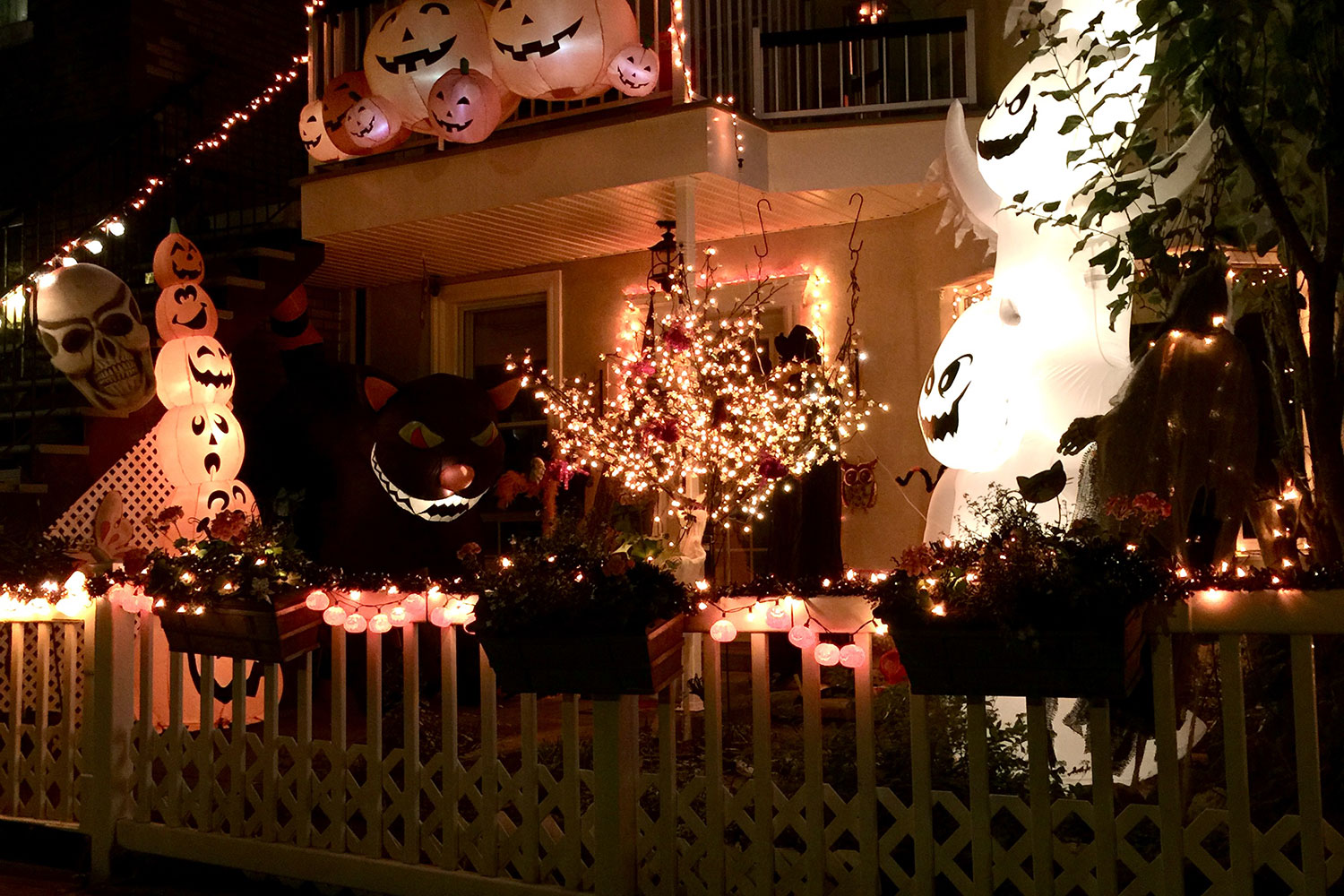 2. Treat yourself to a spa on the water!
Le Bota-Bota is a real gem among Montreal spas. Located in the heart of the Old Port, this boat spa offers visitors a truly relaxing experience. One of the highlights of this location is undoubtedly its water circuit. Indeed, this will give guests the opportunity to wander between different hot and cold baths, offering a complete thermal experience to soothe body and mind. What's more, the relaxation areas on the boat's deck will provide an ideal setting for lounging after enjoying the various aquatic facilities.
3. Lose yourself in the Botanical Gardens!
Particularly in October, this emblematic site is transformed into a visual symphony with the vibrant hues of autumn. The paths become colorful carpets where every step is an invitation to contemplation. As you stroll along these verdant paths, let yourself be seduced by the diversity of plant life to be found in the Botanical Garden. From exotic species to local varieties, each plant will tell its own story and invite you to marvel at its singular shape or dazzling colors.
4. Go apple picking!
Yes, you read that right! Located east of Montreal, for example, Flanc Nord Verger & Cidrerie in Mont-Saint-Hilaire gives you the chance not only to pick fresh apples straight from the trees, but also to explore a wide range of agricultural activities. Visiting this orchard gives you the chance to take part in local farming activities. Picking your own fruit is not only fun and rewarding, it's also a great way to reconnect with the land. So let yourself be tempted!
5. Attend the Harvest Festival!
This festival is much more than just a culinary event! It's a celebration of the fall season, a tribute to the abundance and diversity of local produce. You'll have a unique opportunity to immerse yourself in the world of Quebec agriculture and explore the region's authentic flavours. To do so, you'll be invited to sample some of the finest products the Jean-Talon market has to offer. Local farmers and producers will be proud to present their creations: juicy fruits, crunchy fresh vegetables, delicious cheeses as well as artisan breads and exquisite wines. You won't be able to resist the tempting aromas emanating from the market's colorful stalls.
6. Take a stroll in Westmount Park!
Westmount Park is a haven of peace in the heart of a bustling city. It offers visitors a precious chance to reconnect with nature while surrounded by the modern conveniences of a dynamic metropolis like Montreal. The shimmering colors of the fallen leaves will create a stunning visual spectacle, leading to a unique sensory experience. So, as you venture along the paths of this park in autumn, you'll marvel at the abundance of color that transforms the urban landscape into a veritable living painting. What's more, Westmount Park also offers open-air concerts during this enchanting autumn period. So don't hesitate to take a stroll.
7. Visit the Mount Royal Cemetery!
This site is a cultural and historical treasure trove, brimming with Quebec and Canadian personalities who have left their mark on history. In autumn, the view is simply breathtaking. As you stroll through the alleys lined with century-old trees and admire the sculpted tombs, you can't help but be struck by the richness of this place. But Mount Royal is more than just a place where famous people are laid to rest. It embodies the very soul of Quebec and bears witness to its turbulent past. As you stroll among these tombs steeped in history, you're sure to feel a deep connection with those who came before us.
8. Don't miss the New World Film Festival!
This is a must-see event for all film lovers. For you, it's a unique opportunity to discover films from the four corners of the globe that push the traditional boundaries of storytelling and cinematic style. By attending this event, you'll be immersed in an alternative artistic universe in which originality and audacity will take pride of place. Lectures, panels and interactive activities will enable participants to learn more about various aspects of the seventh art, such as directing, production and the special techniques used by certain visionary directors.
9. Let yourself be enchanted by the concerts offered by the Orchestre Symphonique de Montréal!
This orchestra, world-renowned for its excellence, offers remarkable performances led by outstanding conductors. In October, the month marking the start of the musical season, the Orchestre symphonique de Montréal plays a series of varied concerts at the Maison Symphonique. Music lovers will have the privilege of enjoying masterful interpretations of the greatest composers such as Beethoven, Mozart and Tchaikovsky. These timeless works will be performed with virtuosity and passion by the talented musicians who make up this renowned orchestra.
10. Support the Canadiens!

Attending a National Hockey League game is an unforgettable experience for all sports fans. Starting in October, you'll have the privilege of cheering on the home team: the Montreal Canadiens. The Bell Centre will be transformed into a veritable field hockey temple as thousands of fans gather to support their team. The electrifying atmosphere of cheering and chanting will be an experience not to be missed during your stay in Montreal this autumn.

Bo

As you can see, Montreal is a city full of exciting activities, especially in autumn. So, whether you're on a romantic adventure, with family or even friends, let yourself be swept away by the soul of this Quebec metropolis. You'll come back with stars in your eyes!

Are you dreaming of visiting Montreal and wondering whether going there in fall is a wise choice? Here are 10 enriching activities to do when you come!