You are looking for Mediterranean sensations in Paris and you do not know where to go? Then go to The Loubnane, best Lebanese restaurant in Paris !
In 1984, Kamal, heir to his uncle Rachid pillar of this adventure started in 1952, opens in Paris the Lebanese restaurant Loubnane. A true institution, today, Matthieu, eldest of Kamal, continues the tradition of this family establishment and …. friends, I confirm it!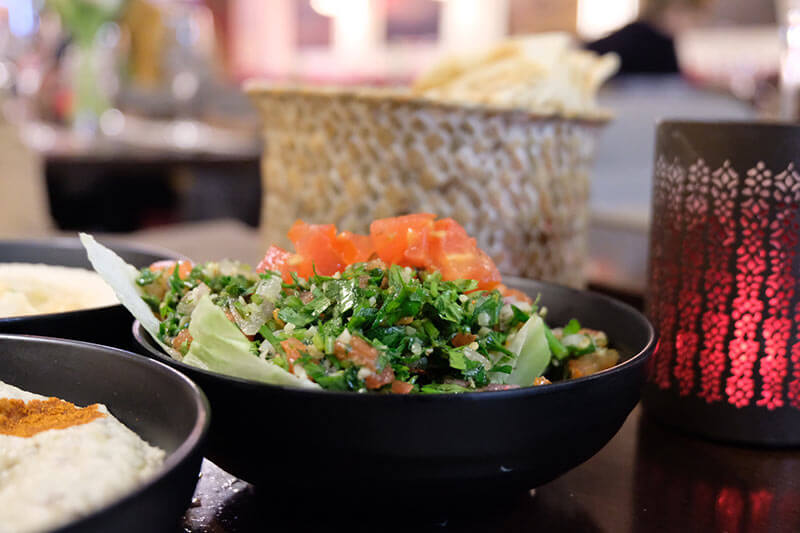 A friendly Lebanese restaurant in Paris
It is also the watchword that reigns here, you will quickly feel at home! And what better to keep the spirit, share a good meal around a mezze; because with friends, we share, no?
The mezze, which also exists in Turkey or still in Greece, is a set of dishes that vary according to the number of guests.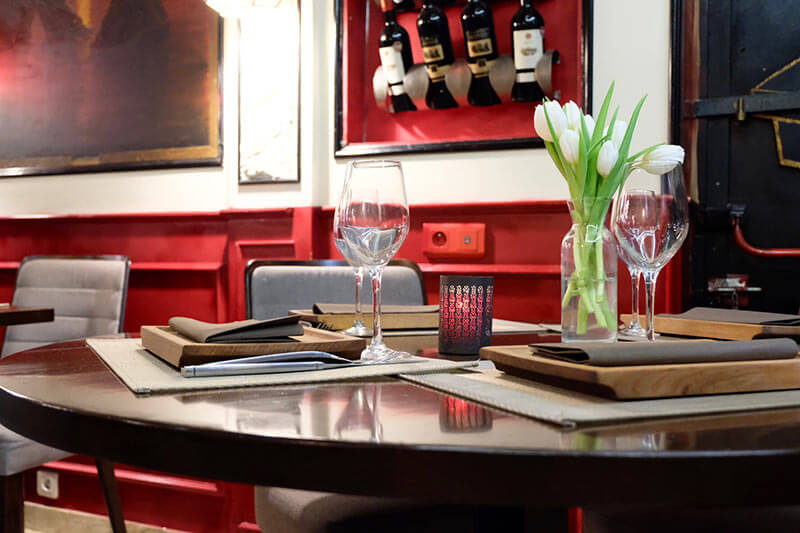 It allows you to taste a bit of everything, to taste by making small bites using pita bread or, forget that, and we recommend dipping in it with your fingers! Each dish is served in a small dish so that you can multiply the choices.
A real taste enjoyment! It's fresh, it's good and it's homemade! There is something for everyone, it's a fireworks display of colors and flavors! Add many (sweet) spices and give your meal a sudden urge to travel.
Typical Lebanese dishes
The menu is also composed of traditional dishes (mostly made from poultry, meat or fish), and every day a dish chosen by the chef completes the choice. The traditional chickpea hummus is to savor with a touch of extra olive oil … I love it!
Prices vary between 7 and 9 euros for each dish. A mix of 2 to 4 dishes per person is recommended for a meal of a starter and a dish. If you go to many, let the chef concoct a mix to discover all the flavors, or almost.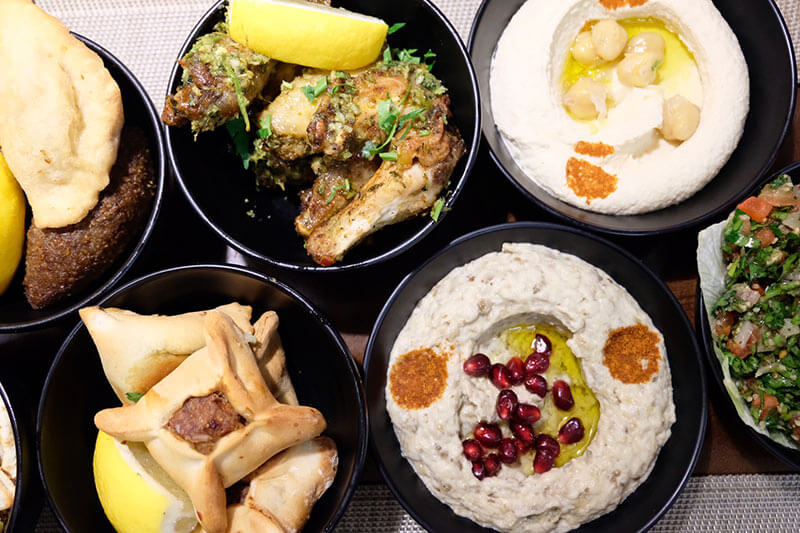 Lebanese desserts will you say?
A special treat for the famous "Bousa" (homemade ice cream) with pine resin, orchid pulp, and orange blossom syrup; the recipe is however well kept!
You will also be offered pastries, "Osmalliyeh", typical Lebanese cake, and "Mouhallabiyeh", a cream of milk subtly raised with orange blossom.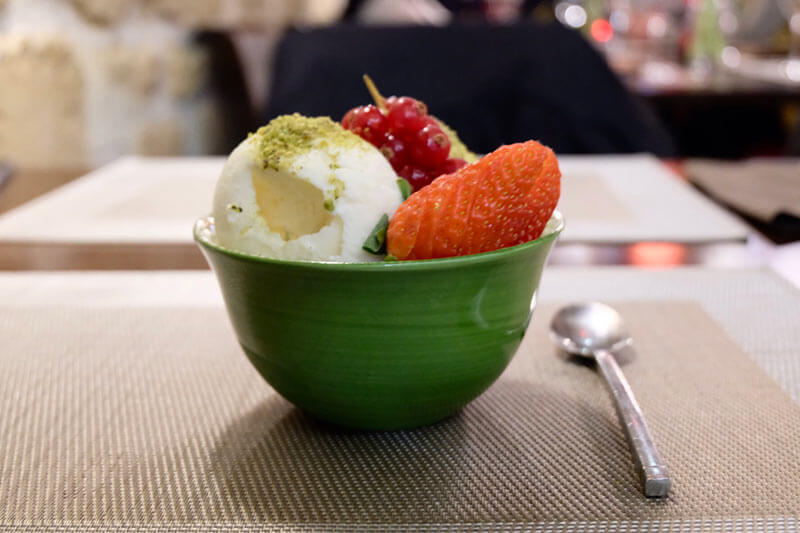 To finish in style, an excellent mint tea is served on request. A good address, to test try… remember to book! I really recommend this Lebanese restaurant, it's for me on of the best restaurants in Paris !

Address : Le Loubnane, 29 Rue Galande, 75005 Paris (France)

Book your flight to Paris with ExpediaClick here to find the best prices !

Escape to Lebanon with the best Lebanese restaurant in Paris, The Loubnane. Don't forget to say that i have recommended you this place to get a perfect service.

//php comments_template();?>