I was lucky enough to spend a night at the Hôtel Marignan Elysée, an exceptional Parisian hotel located just a few meters from the world's most beautiful avenue, the Champs Elysées.
The lobby at the Hôtel Marignan
To enter, you must pass through a large black door, which a porter will open with a smile and help you with your luggage. Yes, as soon as you arrive, you're put in a discreet mood to enter this hotel with its intriguing black facade.
Once inside, you'll discover a high-design lobby with a sofa so you can admire the work of the decorators.
A little further on, you'll find the reception area on the right, where staff will welcome you as if you were at home. Once you've checked in, you're escorted to the hotel elevator, where everything is done to make you feel like an important person during your stay at this luxury Parisian hotel.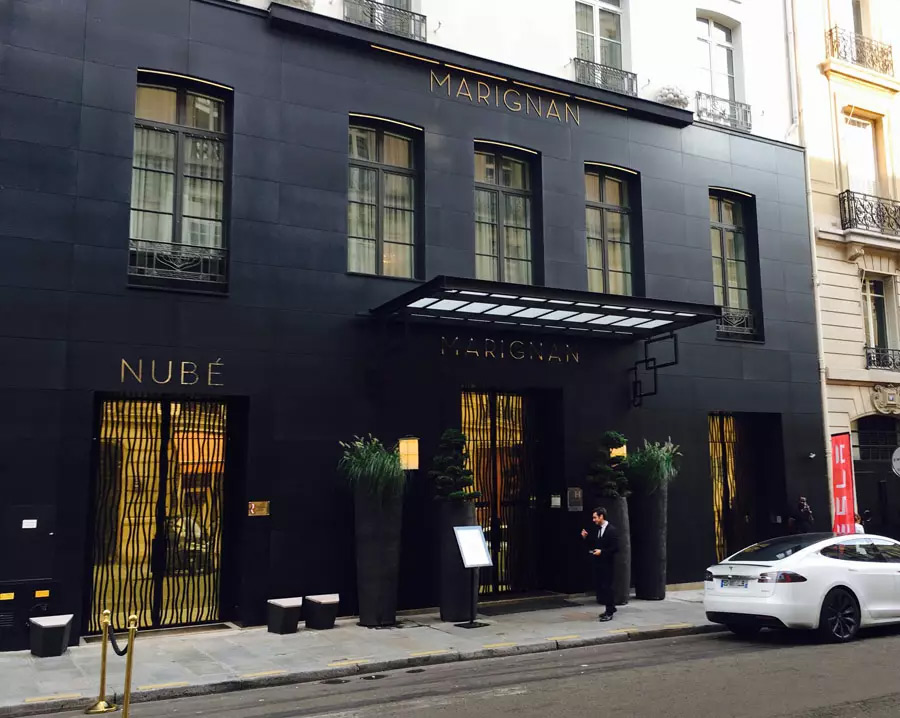 The room at the Hotel Marignan Elysée
Spacious, bright and cosy, I really felt at home here, partly because the bed was gigantic, and partly because of the peaceful atmosphere created by the decor. The rooms feature a number of amenities:
Mini bar
Hair dryer
Bathrobes
Iron and ironing board
Clock radio with USB and iPhone port
A safe big enough to hold your computer and documents, for example
L'Occitane beauty accessories and shaving and manicure packs
A desk to work at
Free Wi-Fi throughout the hotel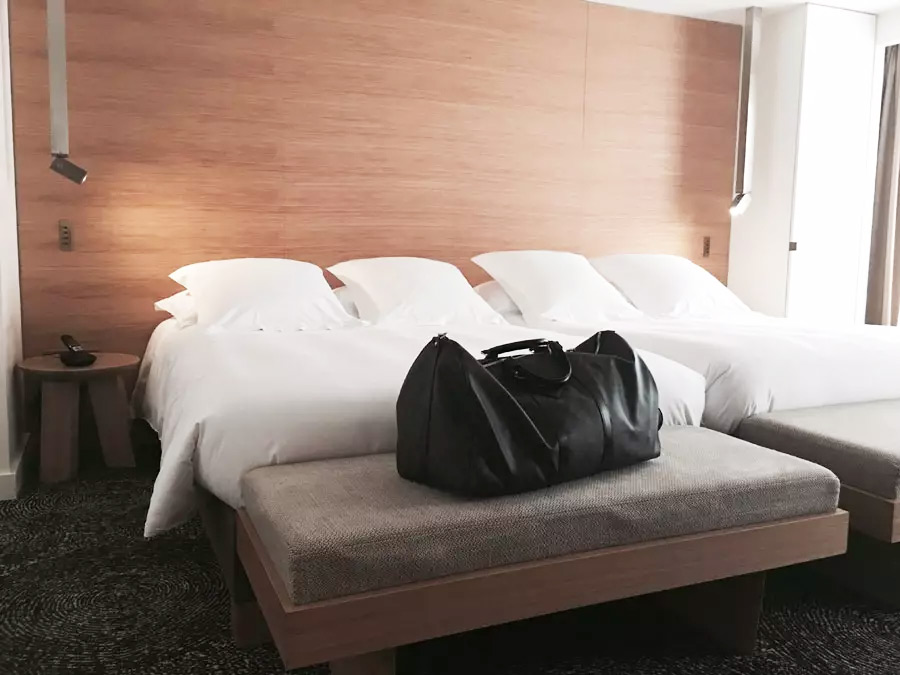 French-style breakfast
Starting the day with a buffet of viennoiseries, fruit and yoghurt was a real treat for me!
Indeed, breakfast at the Marignan hotel is offered as a buffet for everything cold, but also to order for your hot drinks, fresh fruit salads or custom-made omelettes.
As breakfast is the most important meal of the day, I suggest you make the most of it, as everything is fresh and the jams are delicious!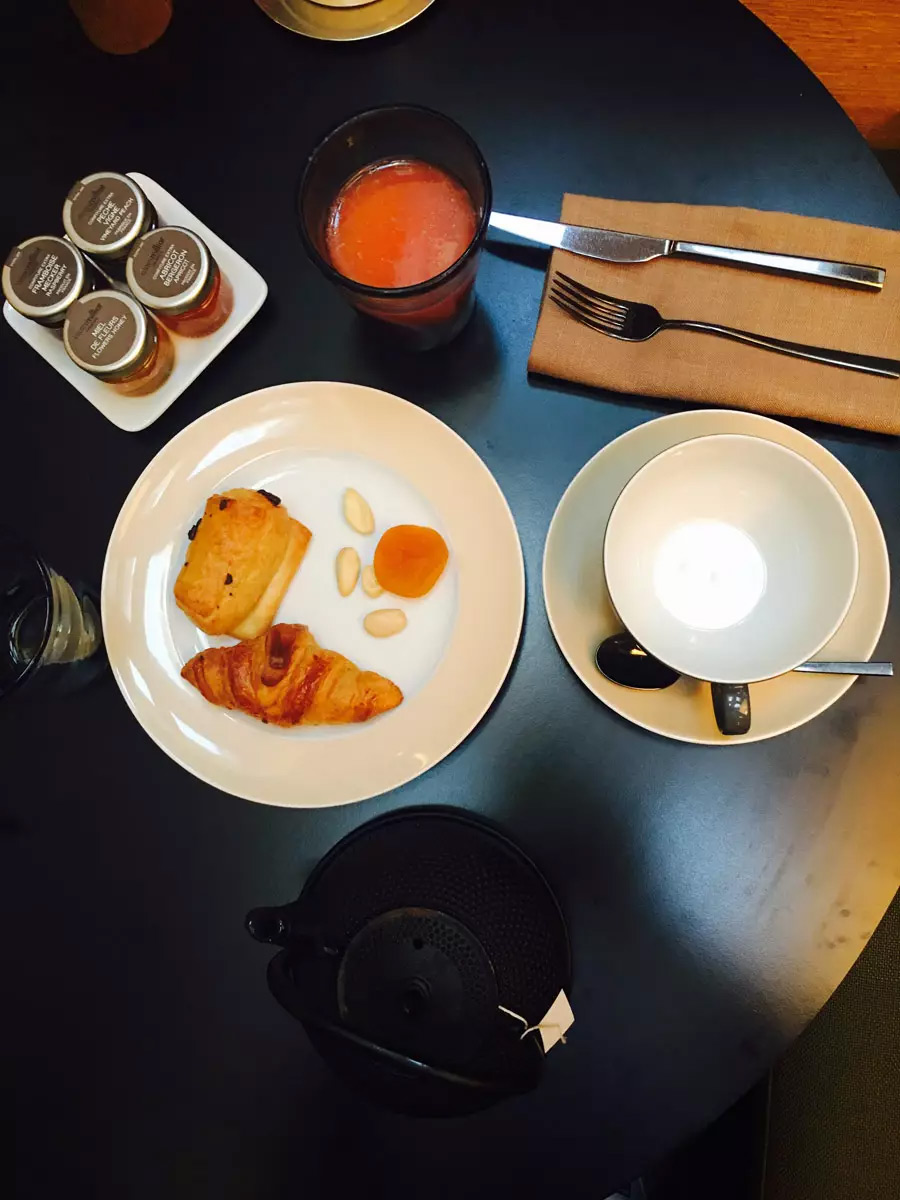 My review of the Hotel Marignan Elysée
To clarify things, I was invited to spend a night to discover this hotel. From the outside, the hotel is very discreet and gives absolutely no idea of its interior.
If you're the discreet type looking for a quiet, luxurious stay in Paris, this is the hotel for you. Its location gives it a huge advantage: just a minute's walk from the Champs Elysées, it gives you access to a wide area of stores, restaurants, museums and bars without the need to use public transport or cars.
If your budget allows, treat yourself!
Hotel address

Address: 12 Rue de Marignan, 75008 Paris, France.
Telephone: +33 1 40 76 34 56

To earn free nights on Hotels.com, remember to book via my link below:

Discover the Hotel Marignan Elysée, a discreet yet luxurious 5-star hotel in the heart of the Champs Elysées that I've tested for you.