You're planning a weekend getaway in France, and the beautiful town of Deauville in Normandy is catching your eye? With so much to see and do there, you can quickly feel lost as to how best to organize your time there. Here are my 5 tips for a perfect weekend in Deauville, just around 2 hours drive or train from Paris !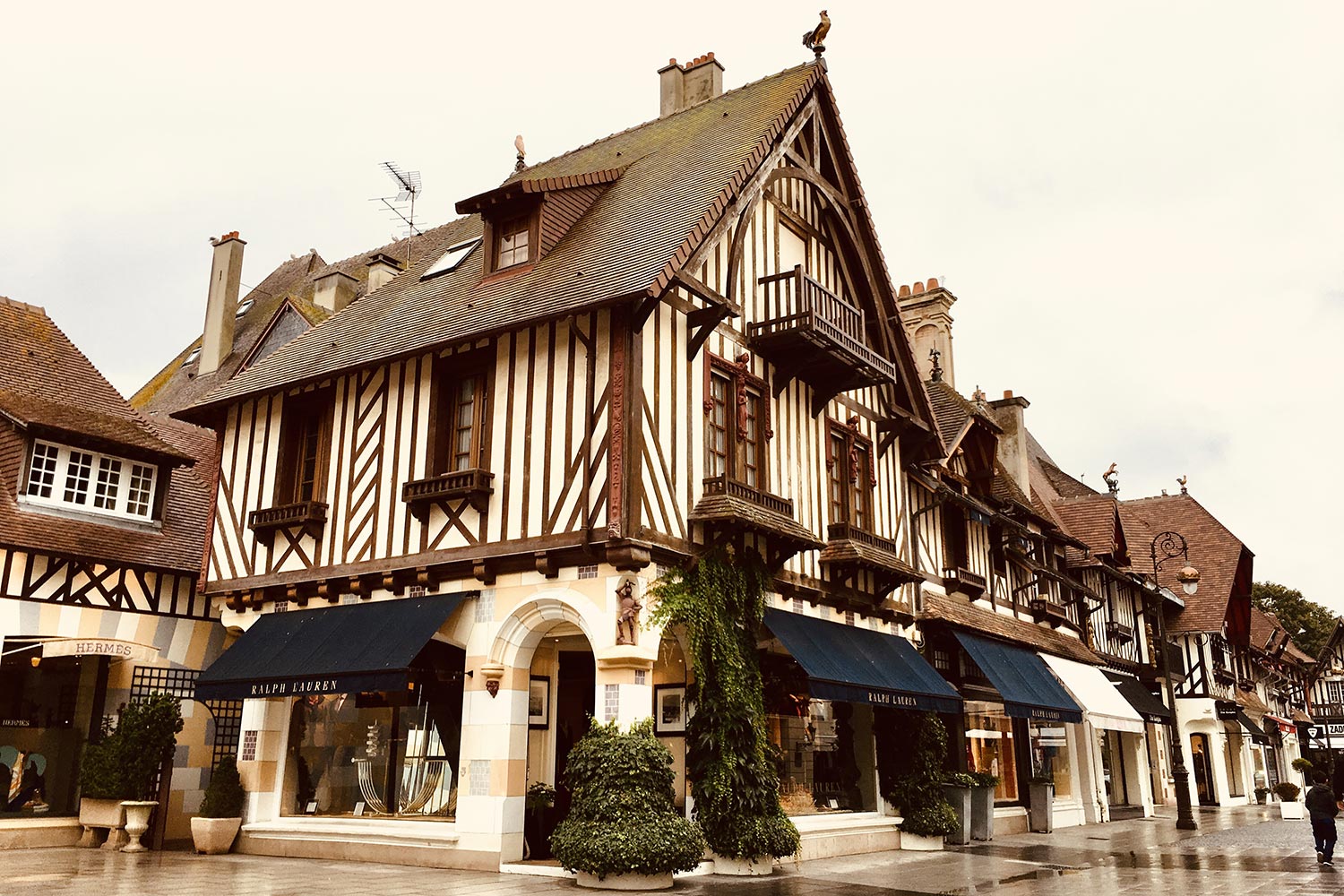 1. Think about transportation
Deauville is a small town in Normandy with a lot of charm, pretty beaches and beautiful buildings, and it's only a two-hour drive from Paris! If you're coming from the capital, you can take the freeway and be at the seaside in just two hours. Trains are also available if you prefer to travel by rail.
From other French towns, Deauville is just as accessible by train, bus or car. Make sure you know which roads you'll need to take, whether you'll have to pay freeway tolls or not, and how long your journey will take.
2. Choosing your accommodation
As in any tourist city, you have a number of options when it comes to accommodation. You'll find a multitude of hotels, by the sea or further inland. If you're in the mood for an exceptional night out and can afford to indulge yourself, I'd recommend booking a night at the famous Le Normandy hotel. This luxury hotel is a veritable institution, extremely well located, and has also appeared in a number of major films. You'll be equally enchanted by its architecture and history.
Of course, you don't have to spend so much money to spend a night in Deauville. There are other, less expensive hotels to choose from, with their charming architecture and the scent of Channel spray nearby. But make sure you get the information you need and book well in advance, especially during vacation and other tourist periods, if you want to be sure of getting a room and keeping the price down.
Other types of accommodation also exist, such as gîtes or Airbnb. Same advice: compare and book in advance.
3. Taste local dishes
Situated on the Normandy coast, right on the English Channel, Deauville is well supplied with fresh fish. In fact, there's a well-known fish market, held every day and offering plenty of freshly caught fish and seafood.
If you'd rather eat in a restaurant than buy raw produce, I'd recommend the Bar de la Mer, which serves quality brunches with fresh produce. Located on Deauville's boardwalk, facing the sea, it's the perfect way to start your Sunday off on the right foot. For lunch or dinner, why not try La Terrasse de Deauville, which serves popular dishes and is located right next to the mini golf course, also facing the sea?
And don't forget to visit one of the town's crêperies. Whether you're looking for a full meal or just a snack, these establishments will serve up delicious traditional crêpes and galettes to delight your taste buds.
4. Stroll through the city of American cinema
The Deauville American Film Festival is held every year. For ten days in September, Hollywood's biggest stars take to the streets of Deauville, hoping that the film they present will win a prize. If you visit Deauville during this period, you can expect to bump into a few famous faces. If not, you can always head to the beach and stroll along the Planches de Deauville. This 656-metre-long promenade is made up of "lices" inscribed with the names of film personalities who have already set foot on the town during the festival.
If American cinema doesn't interest you much, don't worry! Deauville is full of other things to see, visit and try out. For example, you can take in a horse race at the famous hippodrome, which dates back to 1864. It's an activity that may not appeal to everyone, but one that will take you out of your daily routine for the duration of a race, especially as the architecture of the racecourse and the races held there are well worth the detour.
For an evening out, you might decide to play a few rounds of blackjack or slot machines at the magnificent Deauville Casino. Located on the beaches of Deauville, right next to the Hotel Le Normandy, this 1910s casino is best known for having been robbed by Jacques Mesrine in 1978. Inside, its Baroque-style architecture will take your breath away, and in addition to the many games on offer (French and English roulette, blackjack, stud poker, Texas Hold'Em), you can enjoy a theater, cinema, discotheque, bars and restaurants. What better way to spend an evening in Deauville!
Are you a quieter, less festive type? Then I suggest you simply stroll the streets of Deauville. Its typical houses will charm you, and its quiet streets will give you a chance to breathe. This seafront town is ideal for a relaxing weekend away from the hustle and bustle of everyday life.
And don't forget to visit the neighboring towns of Trouville-sur-Mer and Honfleur, whose charm and history are sure to please.
5. Enjoy the beaches

Going to Deauville without hitting the beaches? That's impossible. Bear in mind, however, that Deauville is on the English Channel rather than the Mediterranean, which means its waters are colder, though still pleasant in the heat of summer.

My advice is to come and admire the sunset, which is particularly beautiful and relaxing.

Deauville is an exceptional seaside resort town, well worth a visit and a weekend away. Whether you're looking for a romantic getaway for two or a family getaway, you're bound to find something to suit everyone, all year round.

What to do, see and visit in Deauville over the weekend? Here are my travel tips!