Athletic leisure wear, more commonly known as "Athleisure wear", has officially become a fashion staple. So much so, in fact, that they are socially acceptable in all kinds of situations.
Joggers, the most versatile pant option of the lot, are useful for so much more than jogging, as it turns out. For a long time, women have known this to be true, just look at the breadth and diversity of leggings and yoga pants many women wear daily, and now this trend has come through for the menfolk as well.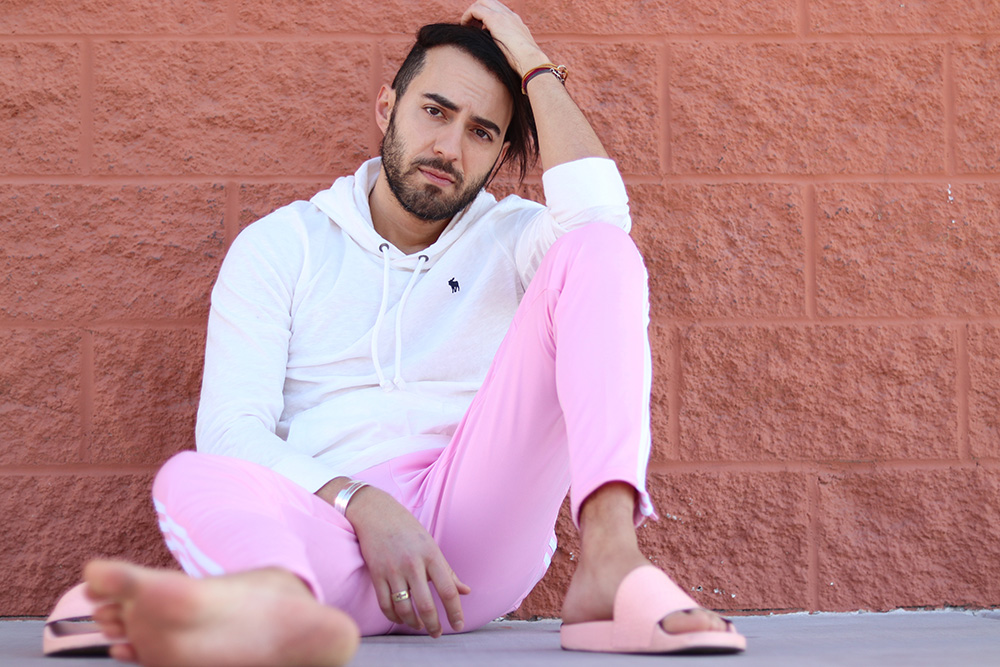 But just how can one pull off this look and be taken seriously?  Especially for children of the 80s, (those of us who remember the slick, thick, polyester pants of our youth), it can be hard to accept the fact that joggers can be worn almost everywhere, even to the office. Yet, you can!
Now that joggers have become mainstream, tons of designers have taken liberties with style and fit. Depending on the brand, changes in fabrics, patterns, colors and fit are varied.
One theme stays consistent throughout, they're a heck of a lot more comfortable than most any other style of pant you own, and therefore, worth investing in. Use this guide to help determine which joggers are best suited for you, and you'll be off to the races (or, really, anywhere).
Skinny joggers
The most snug of the bunch, skinny joggers are a great option if you'd prefer a tighter fit through the legs. You'll still have the comfort benefit of an elasticized waist and cuffed hems, and since this is the most generic of the bunch, you can find them in any price point in almost any department store.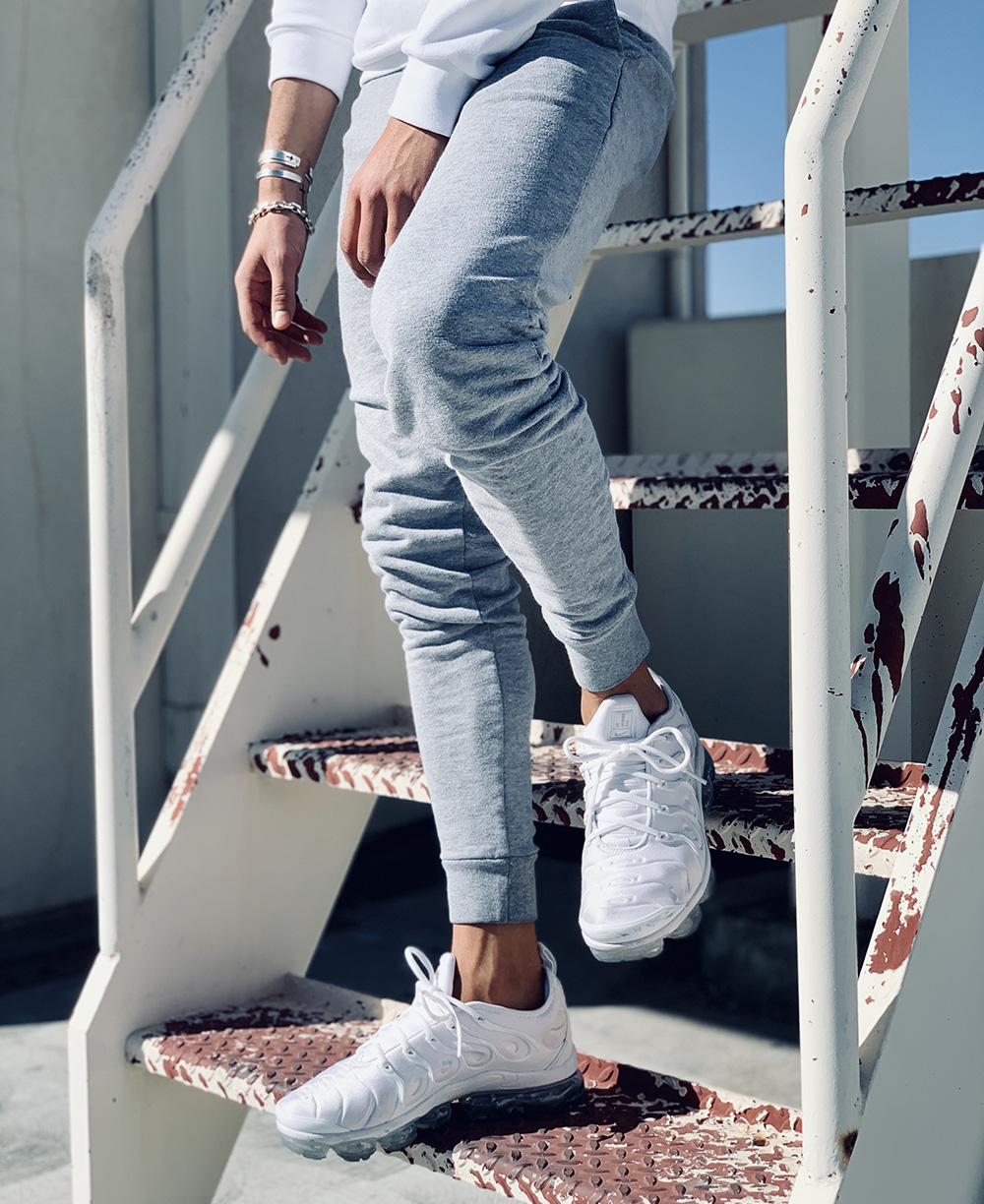 Tracksuit pants
Tracksuits are rightly making their own comeback, too. Breaking up the suit by just sporting the joggers has a modern, yet casual appeal. Vintage style joggers, like those from Adidas or Puma, would make ideal candidates for this look. They've got a wider (yet still tapered) leg, retro detailing including buttons and zippers, and can be purchased from most high-end retailers.
Running pants
Typically featuring a nylon-weave that's both breathable and lightweight, updated running pants have the tapered leg of on-trend joggers. And the more fitted style conveniently removes any risk of the "swish-swish" noise of the running pants from former decades. They are perfect for cardio !
Lycra joggers
There's a reason so many women wear yoga pants on the daily.  And that reason is lycra. Lightweight with a thicker moisture-wicking fabric, lycra joggers are great for actual sweating, but still stylish enough for every day wear. Go where the women go, and check out this jogger style from retailers like Lululemon. Can be worn with the Adidas Deerupt Sneakers !
Fleece joggers
Nike makes an interesting jogger with a distinct loose-to-narrow tapering silhouette. Fleece fabric ensures warmth and ultra-comfort, and details like a side-zipped pocket and thick cuffs keep the style current.
Sweatpants joggers
A throwback to your favorite pair of sweats, with an updated twist. Cotton equals comfort, and for those that are reluctant to go fully committed on a tapered, cuffed leg, these joggers offer a wider and more traditional sweatpants-style ankle.  Amazon has a great and affordable selection, especially within the Champion brand.
Luxe joggers
If you've fully embraced mainstream joggers and are ready for a serious style upgrade, check out the jacquard jogging pant from Gucci. These flashy joggers feature the trademarked Gucci pattern, plus an equestrian-inspired stripe detail down the side. Go big, or go home, right?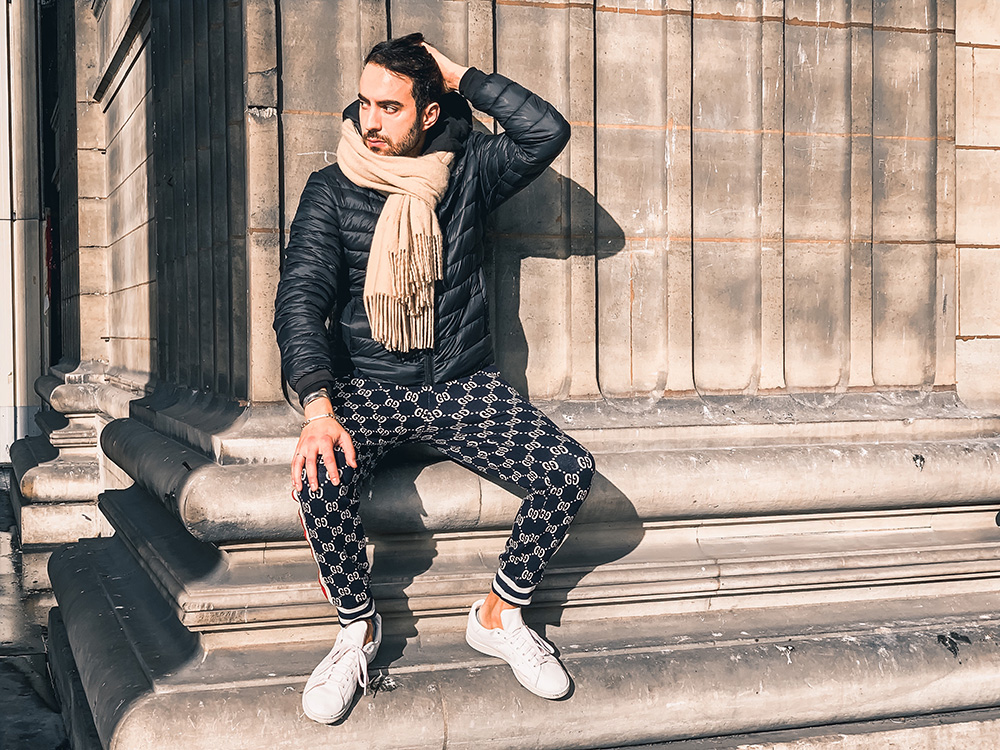 There are several types of men's joggers, here is a full detail to help you choose your style and stay comfortable.

//php comments_template();?>