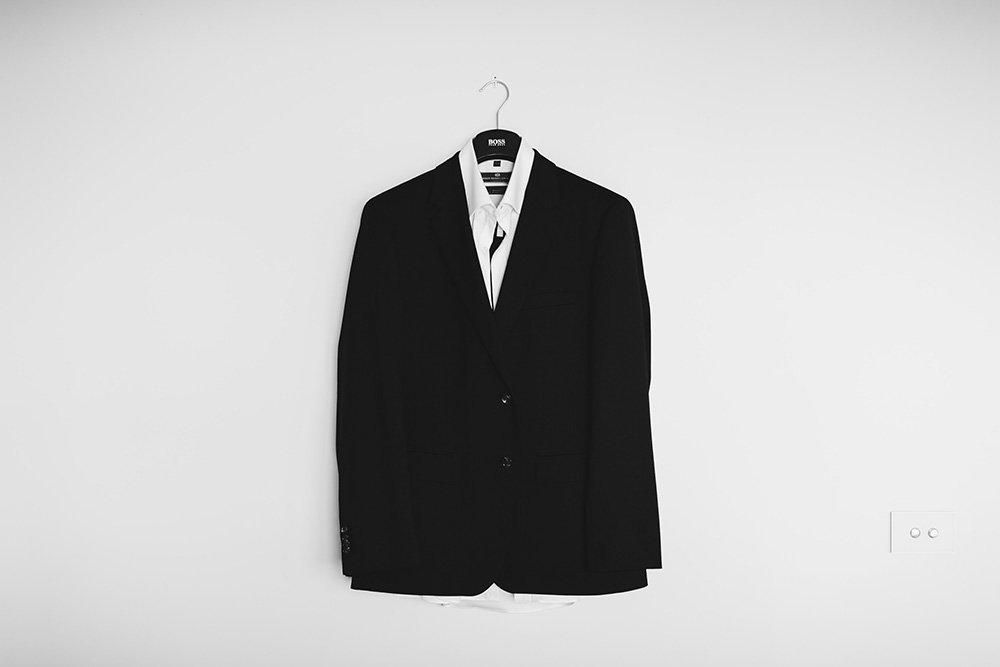 Fashion & Sports
Whilst it does depend on the sport and geographic location, professional sports and fashion are often closely associated. Given that pro athletes tend to attract a lot of attention (and diehard fans), it should come as little surprise that many utilize a 'team' to get them camera ready for a head shot or formal event. This often involves hair, clothes, accessories, and even makeup. To be fair, all that sweat can lead to a breakout or two.
On the other hand, sports also have a way of influencing fashion. After all, the NBA's total revenue includes an impressive chunk of change from their retail sector alone. People all across the world love to wear NBA jerseys with their favorite player's name on the back, and just as many people will line up outside a Nike store for a chance to purchase from a star athlete's shoe line.
Baseball caps are a standard piece of fashion in the US and beyond, and more and more people are now sporting MLB jerseys in NBA fashion. Even the world of eSports now has its own fashion trends, with gamers like Ninja signing shoe deals with Adidas.
However, the NFL seems to have a near-monopoly on the best-dressed athletes. Sure, the NBA's Steph Curry cleans up nice in a three-piece suit; MLB's A-Rod dons a perpetually flawless haircut; and the NHL's Vincent Lecavalier makes loungewear look simply regal, but it's the NFL that has a lock on major league fashion. 
The 2019 NFL Draft: A Case Study
The 2019 NFL Draft was held in late April in Nashville, Tennessee, and made history as the first NFL Draft to hit a record-high of 40 trades. What this means for the fashion-minded is that it wasn't only young talent coming from a star collegiate career to be drafted, but also featured mainstays in the football industry who ended up being traded between teams.
In total, the night saw 254 players drafted or traded to a franchise… which is a lot of button-ups and leather shoes for what is technically a sporting event.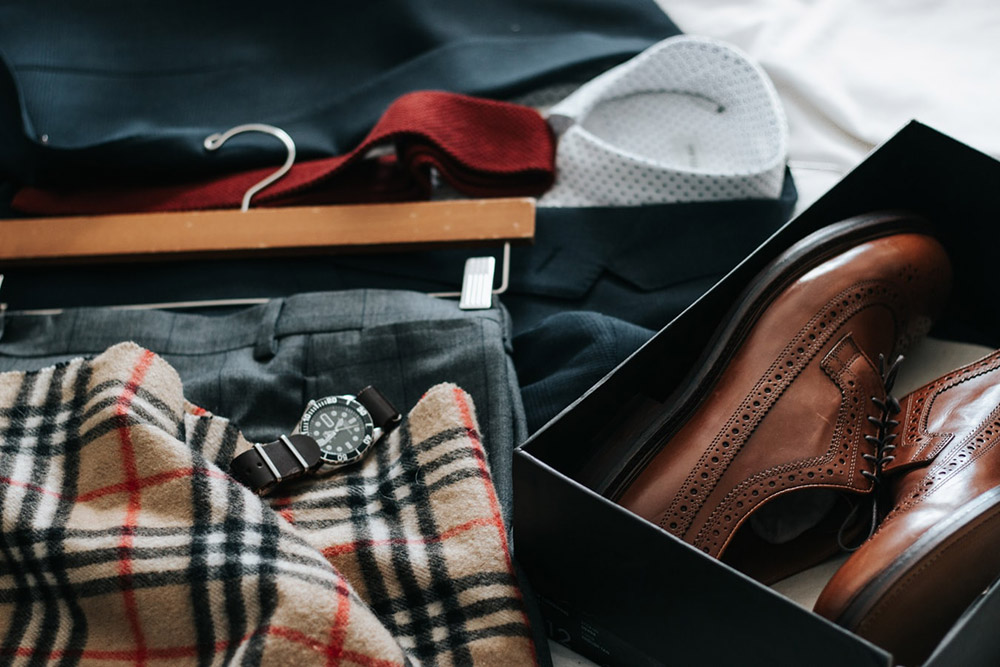 DK Metcal
One of the night's best-dressed came from a young draftee, DK Metcalf, who wore a navy pin-striped suit with brown leather shoes—however, it was his pale pink tie and socks that stole the show, subtly adding spice to what otherwise may have been a standard look.
As the son of Terrence Metcalf, a former NFL guard, DK may have had some pointers on how to dress well for the NFL Draft. He's also likely had plenty of pointers to help him become wide receiver for the Seattle Seahawks. Though the team doesn't have the greatest odds in the NFL, they do consistently make appearances in the playoffs, which means that Metcalf's 2019 appearance at the NFL Draft may be his only one for a long time. While we hate to see such fashion chops leave the Draft red carpet, we're hopeful Metcalf's Instagram account will feature more pin-striped suits and double-monk strap shoes.
Greedy William
True to his name (which could be considered a perpetual fashion accessory in itself), Williams got a little greedy and stole the show from other new-time NFL hopefuls attending the Draft. His bright red suit was perfectly fitted and accented with a gold bowtie, pocket square, buttons, and watch.
However, his shoes were able to offset what may have been a major fashion blunder. The thick-soled, bright white slip-ons gave his look an inspired, more relaxed take given his otherwise bold choices. We can't say if it was his level of play or his outfit that helped him land a spot with the Cleveland Browns, but either way—well done, Greedy!
Marquise Brown
Nobody is surprised that this talented player was drafted in the first round by the Baltimore Ravens. He could have made the team just from his dress alone. Sporting a heavy, diamond-laden chain rather than a tie (along with some startling hand bling), Brown managed to look both flossy and understated.
His black button up and slacks were perfectly accented by his two-tone blazer. However, it's his velvet slippers that made his 2019 Draft look unforgettable. Much like Metcalf, Brown has a promising future ahead of him, which means we'll likely be following his fashion journey through social media rather than catching him at another NFL Draft.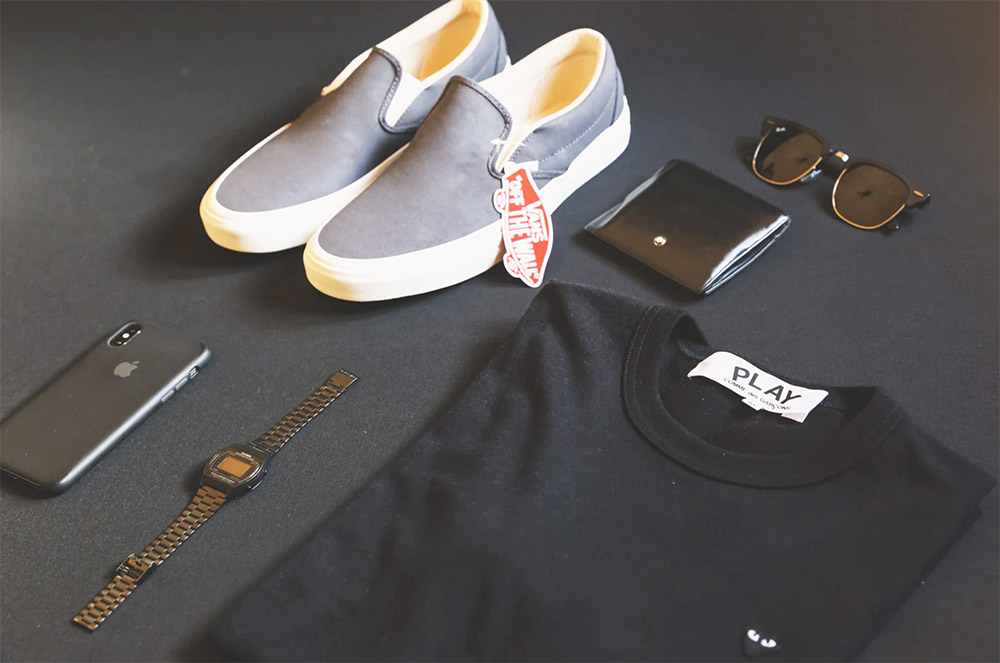 Odell Beckham Junior: Case in Point
Odell Beckham Junior, abbreviated as OBJ, is one of the NFL's most beloved fashion icons and players, on and off the field. On the field, he's the Cleveland Browns' top wide receiver, who has consistently broken records and been recruited for the NFL's Pro Bowl league. In fact, OBJ will likely be taking the likes of Greedy Williams under his wing as this next season gets underway.

However, off the field, OBJ is beloved for his positive attitude and swanky clothing. While a quick look at his social media account may show his casual wear more than his supped-up, red carpet looks, OBJ's photos make him look like a part-time Yeezy Clothes model who's just moonlighting as a wide receiver in the NFL.

In fact, this may not be far off. Remember the aforementioned team of stylists, who get stars like OBJ ready for a closeup? He may need a much smaller team, given that he regularly rubs elbows with friends like David Beckham, Beyoncé, LeBron James, and Drake. Given these stars' penchants for not only dressing to kill, but also starting their own fashion trends, OBJ may be a one-man team when it comes time to dress for a Draft or other event.

To date, our favorite OBJ look was his fearless 2019 Met Gala outfit. He donned a Thom Browne-designed tuxedo. However, this tux wasn't ordinary, featuring cutoff sleeves and a black, pleated kilt. To accent the already jaw-dropping look, OBJ wore a black baseball cap and black platform high tops.

While the outfit caught some (negative) critical attention, OBJ fans and other fashion experts sung his praises for risk-taking. And, in the end, OBJ had his most trusted fashion accessory with him: a long, fearless stare.

Images : From Unsplash.

From the Met Gala to the NFL Draft, this list of best-dressed NFL players includes high-fashion wide receivers as well as cornerbacks redefining extravagant athleisure.