I was compensated for this post. This post also contains affiliate links and I will be compensated if you make a purchase after clicking on my links
It can be difficult to find skincare products designed specifically with men in mind. Between the hard days I spend at work, at the even harder nights I spend sweating in the gym, the skin on my body and face goes through a lot each day. In social, romantic, and professional situations, I still want to look my best. That is why it is important for me to utilize a great daily skincare routine as a part of my health and wellness plan.
If you are looking for a men's skincare solution, you may have noticed a brand called Disco. To sum it up, my review of Disco's products could consist of these three words – natural, effective, and affordable. One thing that I like about the products formulated by Disco is that they are both vegan and cruelty free.
I may eat meat, but that does not meant that I want to use skincare products that have been tested on animals. Science and facts matter to me, not celebrity endorsements. When I found out that Disco was developed by an ivy league dermatologist, I decided that I just had to try it. It's cool not having to feel guilty about the products I use to stay clean and fresh. Disco is made with non toxic fragrance. Their products are free of aluminum, SLS, paraben, and phthalates.
The subscribe and save discount options provided by Disco, make these products extra affordable if you will be using them regularly. This subscribe and save option can also make it so that you have one less thing to remember to buy at the store ! Ready for my Disco Men s Skincare Routine Review ?
1. Repairing Eye Stick to combat fine lines and dark circles: Best-Seller!
The Repairing Eye Stick is Disco's best seller, and for good reason. It is also a personal favorite product used by the founder of Disco, Ben. You can apply the stick directly to the skin beneath your eyes twice a day.
It is an effective and simple to use skincare product. After a stressful day at work, this is one of the firs things I reach for. If you are a man who is new to skincare, you will love how easy to use and effective this eye stick is.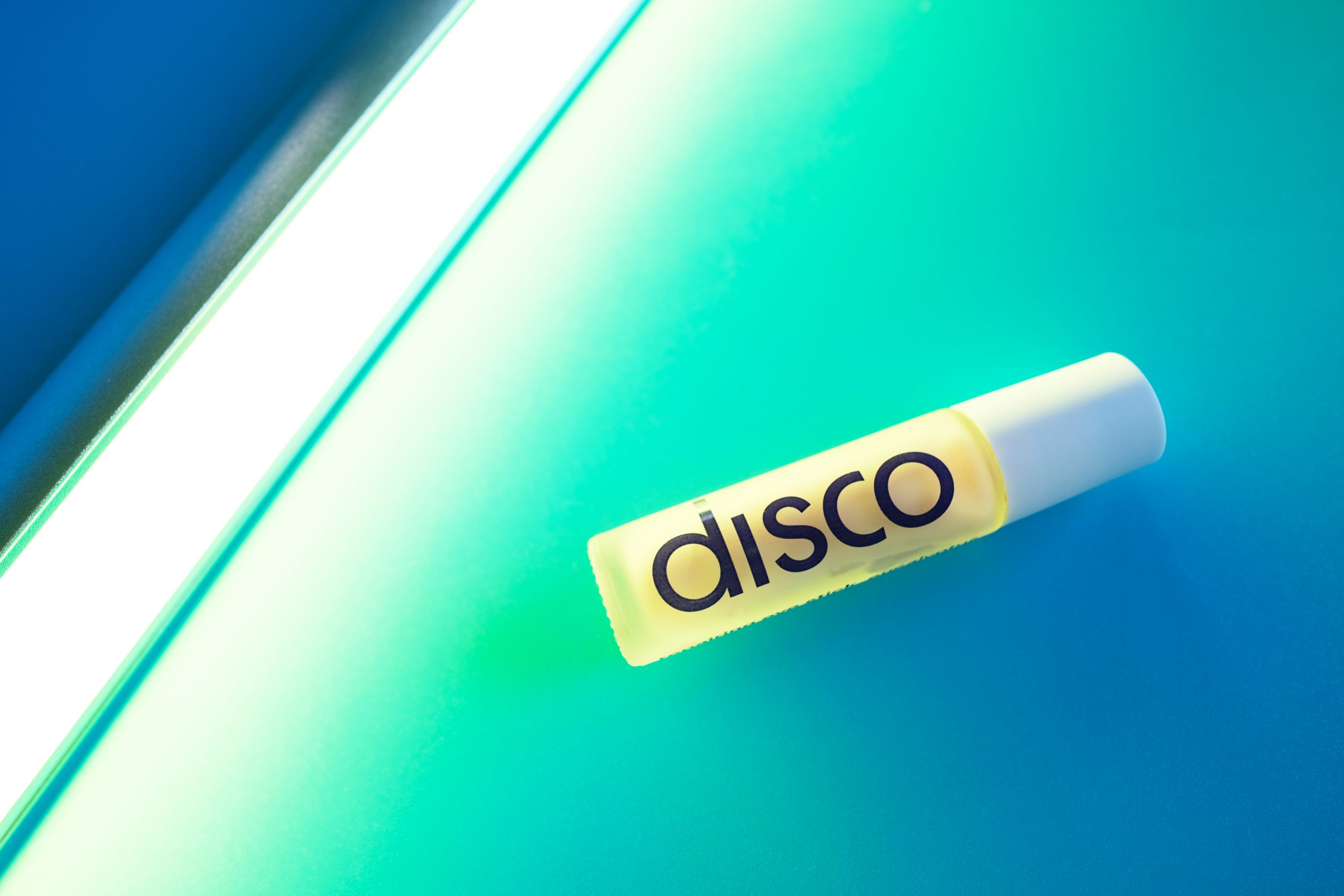 I basically run on caffeine so I was excited when I saw it listed on the ingredient list for the eye stick. The caffeine in the Disco repairing eye stick helps to reduce under eye puffiness. It helps soothe dry or irritated skin and it has great antioxidant properties too.
Another cool ingredient in the repairing eye stick is pycnogenol. Pycnogenol comes from a tree called the French Maritime pine tree. It has strong antioxidant properties which helps to double up on the de-puffing. Pycnogenol also goes straight to work on the dark circles under my eyes, helping me look younger, brighter, and more refreshed, even if I have not gotten a full night's sleep.
The third key ingredient in the under eye stick is Niacinamide. Niacinamide is a type of Vitamin B3 that has both anti aging and anti blemish properties. It helps to reduce my fine lines and even out my overall skin tone.
This product is simple to use, even if you are a busy guy like me. I like to apply it directly to my face twice a day – both in the morning and in the evening.
2. Hydrating Face Moisturize: For a refreshed and hydrated face!
After washing my face, I always like to follow up with Disco's hydrating face moisturizer. It helps to refresh and hydrate my face without leaving a greasy texture or heavy residue.
Some moisturizers marketed specifically for women can have strong sweet scents or floral scents. I prefer the light, refreshing scent of Disco. Taking my vitamins every day is an essential part of my health routine.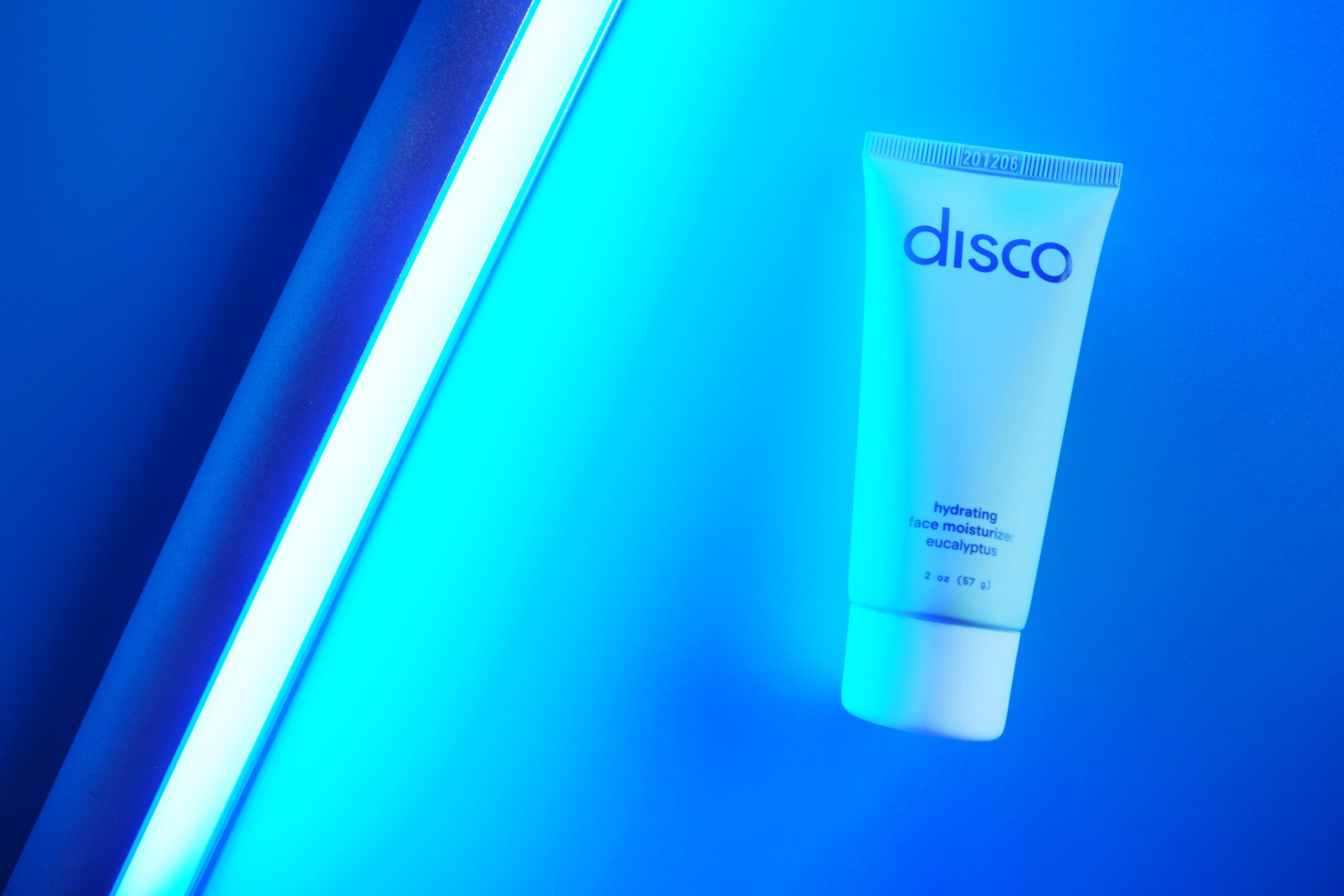 Now, I also use vitamins on my skin topically. This product contains both Vitamin E and Vitamin C for added benefits. Vitamin E helps to condition and moisturize my skin, keeping it protected and hydrated all day long, no matter how tough my day is.
The Vitamin C helps to brighten and balance my complexion. It also helps to boost collagen production so that I can stay looking younger longer. Being mature is a good thing, but I am not trying to rush the aging process. Some moisturizers that I have tried in the past feel heavy on my skin. The macadamia oil in Disco's hydrating face moisturizer makes this product feel less oily and heavy than others I have tried.
3. Invigorating Body Wash: A fresh, eucalyptus-scented luxurious shower gel!
It is time to throw out that old dried up bar of soap and get on my level. Bar soap can dry out your skin. Some body washes made especially for men have heavy scents and few real benefits. Disco's body wash for men has an invigorating scent the second it hits your skin. The scent helps to wake you up in the morning and soothe tired muscles at night.
This body wash product actually cleanses your skin, even if you are covered in dirt, sweat, and grease. It eliminates existing odors and helps to prevent new ones all day long. When I use this body wash, I get compliments on the way that I smell, even late in the day.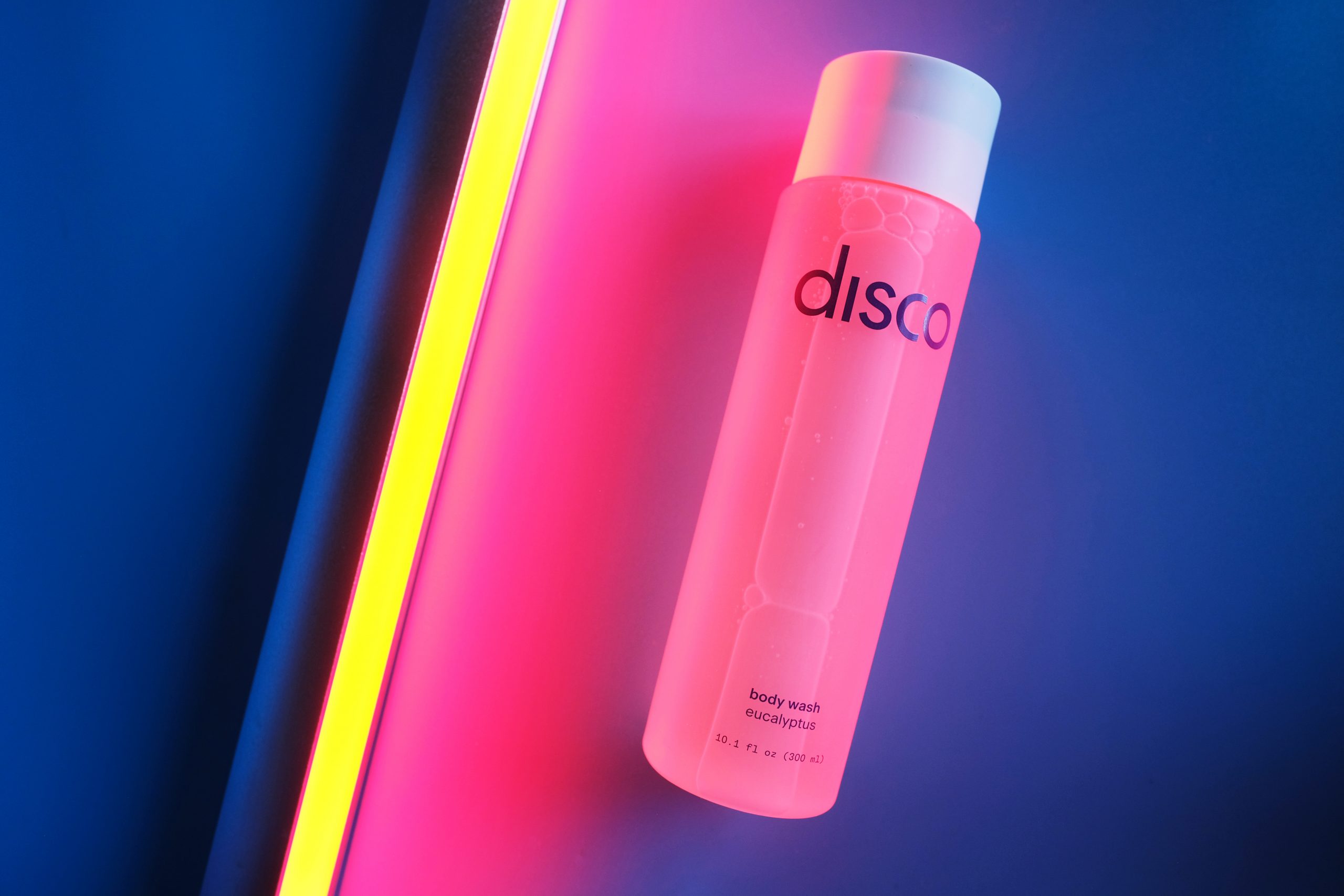 Some of the key ingredients that make this product effective are aloe, horsetail, and chamomile. Everyone knows that aloe helps to soothe your skin when you have a bad sunburn. That is because it is full of antioxidant, moisturizing, and healing properties. Horsetail is another plant extract used in this body wash.
It helps get rid of old, dead skin cells and promote the growth of new, healthy ones. Like chamomile tea, the chamomile in this wash has soothing and relaxing benefits.
4. Charcoal Face Cleanser: An innovative stick-based cleanser for acne-free skin!
When I was a teenager, I struggled with acne and greasy, oily skin. Even as an adult, I still combat acne and oily skin sometimes. When I was teenager, however, I did not know anything at all about skincare.
Now, I do. When I use the charcoal face cleanser from Disco, I notice a difference. It helps get rid of oil, dirt, and toxins on my skin so that I can moisturize it effectively. It also has a invigorating eucalyptus scent.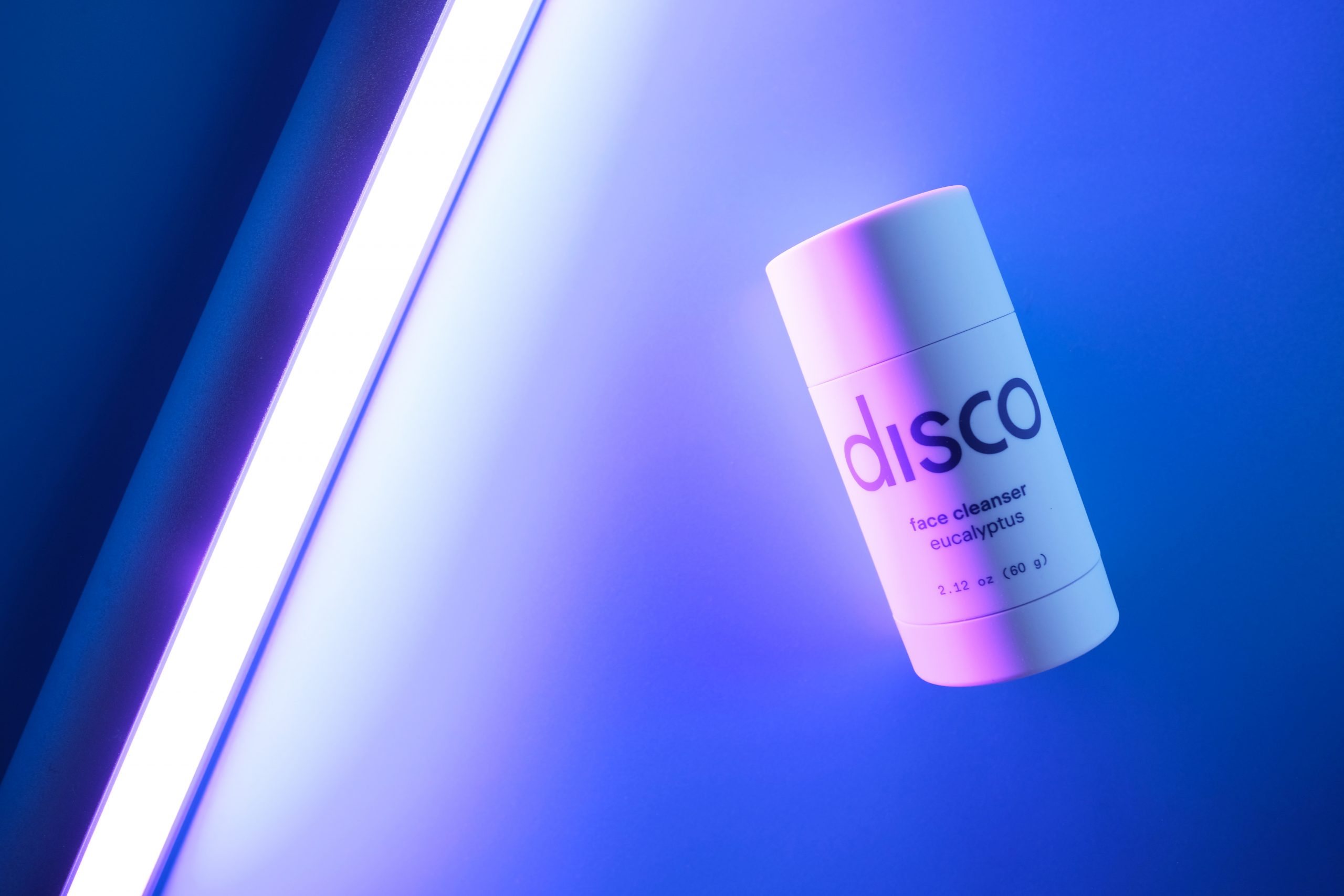 The stick is a convenient alternative to other cleanser products. It is easy to throw in a gym bag or pocket when I know I am going somewhere where I will be sweating or getting dirty. Natural ingredients like coconut oil and charcoal make this a product that I can trust for daily use.
For regular use, I like to apply the charcoal face cleanser directly to my face in the morning and at night and then follow up with the moisturizer. I also like to quickly use the stick cleanser after the gym and after hiking before I head home.
Get 20% OFF with my promo code REEADOrder your Disco routine now !
Conclusions About Disco Mens Skincare

Overall, the Disco line of skincare products has a lot of benefits that I look for when I shop for soap, moisturizer, and other skincare needs. It is cost effective, cruelty free, and vegan. They use high quality effective ingredients, that are good for my skin and good for the environment too.

They even had a 30 day money back guarantee to relieve any skepticism. Men need skincare too and Disco is an awesome option for all men, from the inexperienced newbie to the skincare aficionado.

Looking for a new routine to take care of you skin ? Come to check my Disco Men's Skincare Routine review !