WARNING: Smoking can cause heart disease and strokes by clogging arteries.
If you're looking for an easy-to-use and affordable cigarette, here's Blu. Sold at the unbeatable price of $ 1, the Blu kit offers an easy-to-use electronic cigarette.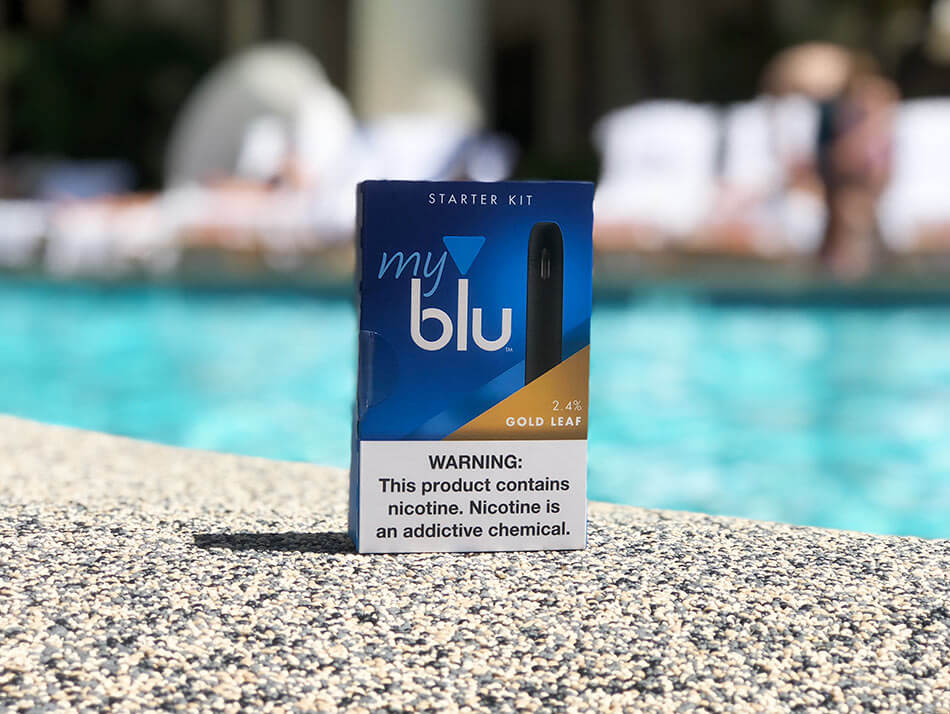 What does the Blu Kit contain?
The kit contains everything you need to use your electronic cigarette, and is ready to use:
E-cigarette
A rechargeable battery in just 20 minutes
One Gold Leaf 2.4% liquidpod
USB charger
Ready to use, Blu is delivered pre-charged! Do not wait and test it as soon as you receive it.
Lightweight, easily transportable and discreet, you can take it everywhere with you.
For $ 1, the kit includes shipping costs.
What's the differences between an electronic cigarette My Blu and a cigarette ?
There are several differences between and electronic cigarette like My Blu and a cigarette. The 2 main ones are the total absence of tobacco and tar!
Nicotine is always there, but not only ! My Blu offers a lot of flavors, 8 to be exact : magnificent menthol, classic tobacco, gold leaf, cherry crush, polar mint, vivid vanilla, blueberry and carolina bold. Each liquid cost $8.99. You can change as many as you want the flavor of your electronic cigarette ! My favorite one is magnificent menthol. It's easy to change the liquid you want to smoke, plug and vap !
The last advantage, the wallet! Yes, it costs less in time to buy refills than packets cigarettes, which, do not forget, are increasingly taxed. A welcome offer is available on the website, you can get My Blu for $1 ! And don't forget, there is a lifetime warranty for your My Blu !
Sponsored Post
If you are looking for an easy electronic cigarette, you'll love the electronic cigarette Blu, to click, vape and report.